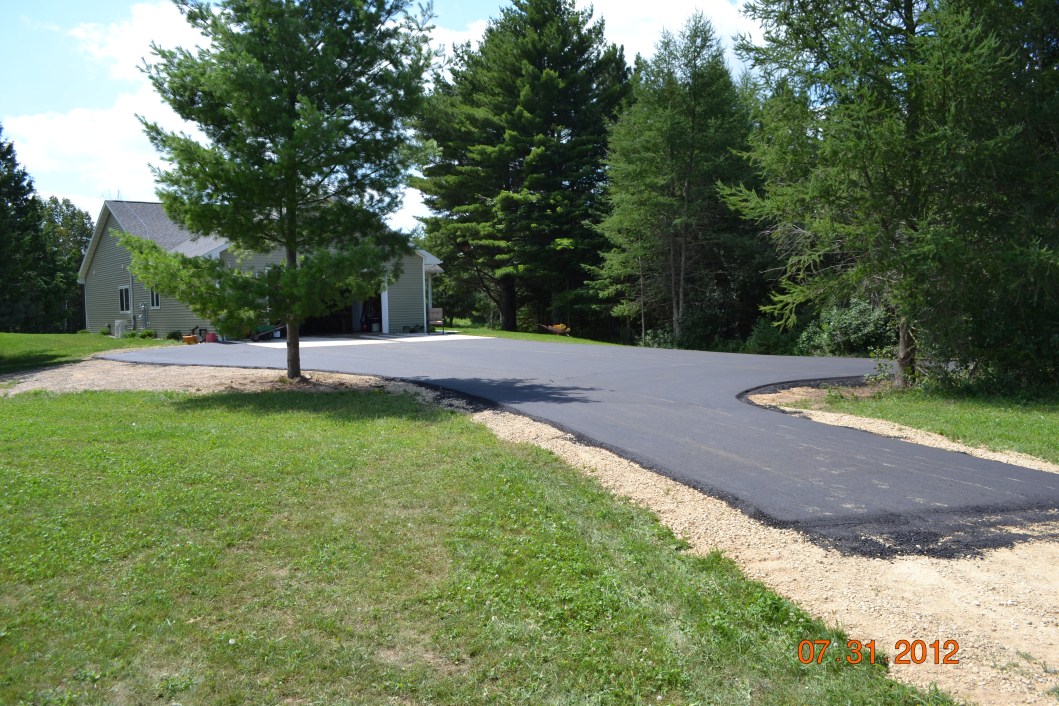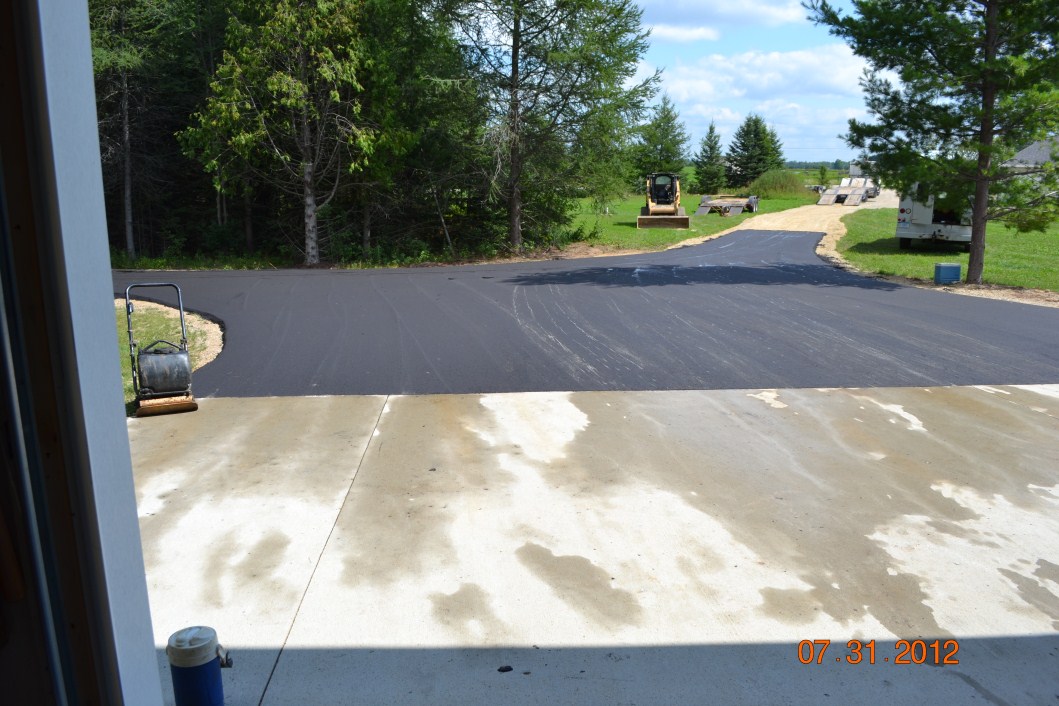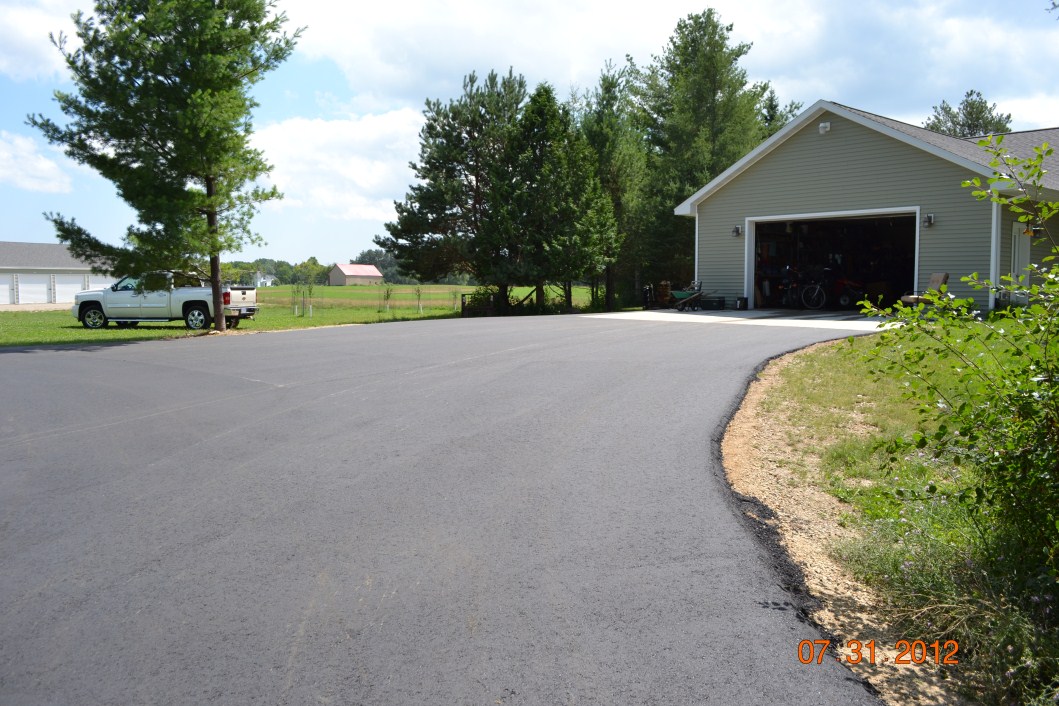 It's been cold here and snow.. Now it's time to cut the tag alders in the swamp. I like seeing into the woods now.. Have a look and see what Jim and I did... Jason helped too..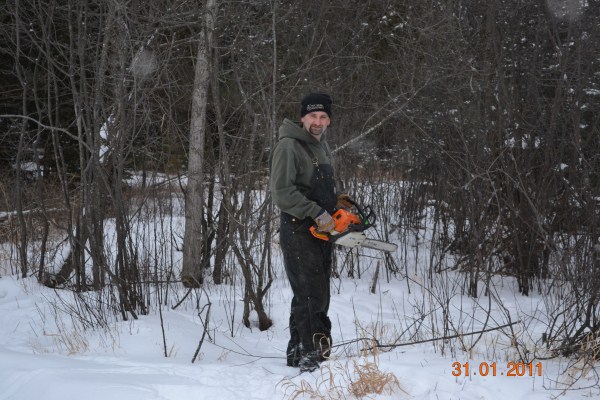 Jason came by to help for a while too after work...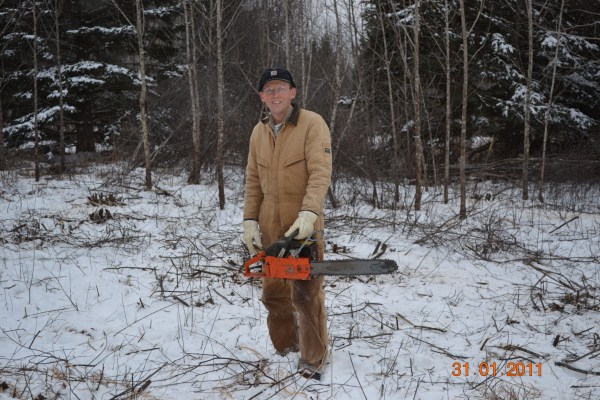 this is Jim's natural look.... Chainsaw in hand.. Orange too..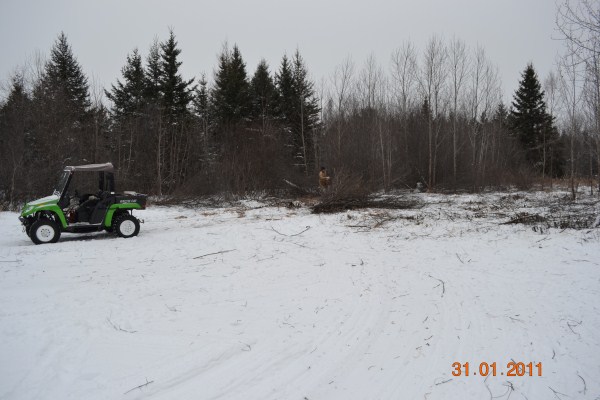 You know what my job was? Yep, driving the bug...
It's IN... Yes, the grass is finally in and now time to grow. Dave said its been a good week to grow before the winter snow too. I have been watering it too so I now just pray it will all come out as we want.. I am so happy now you just don't know.. Anyway. come on out and see the place.. I am excited to show it off..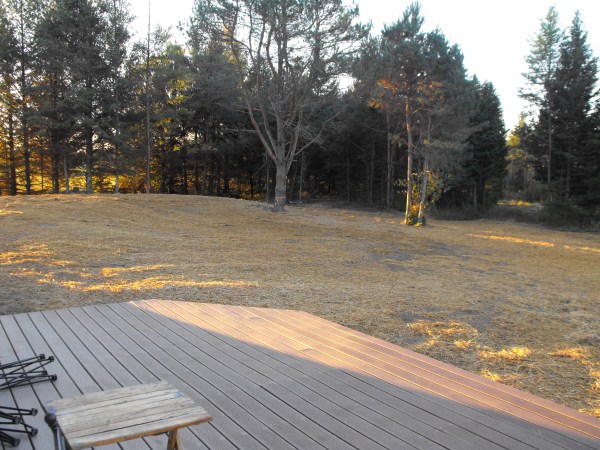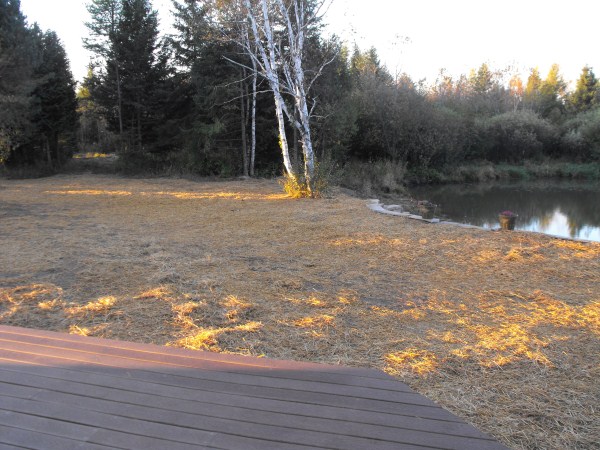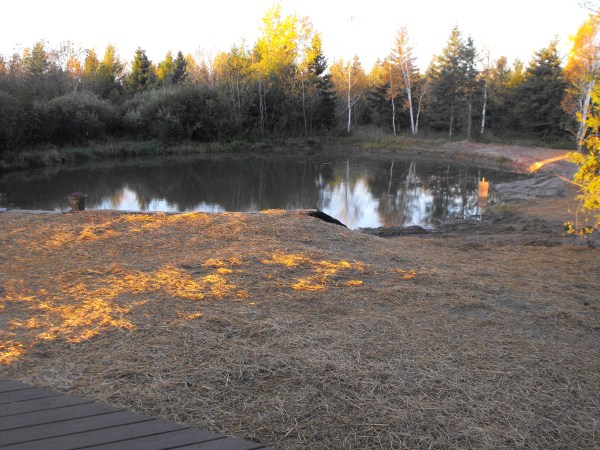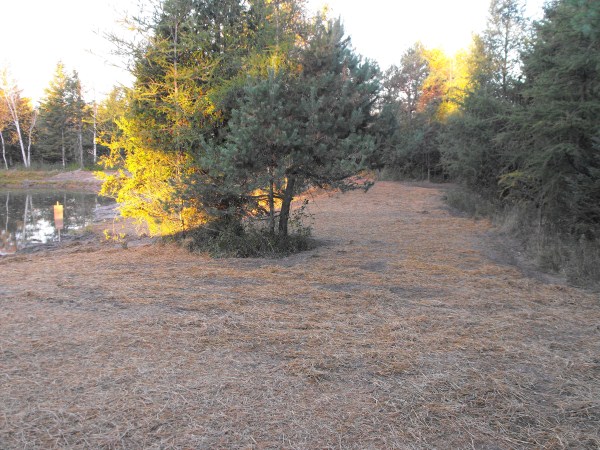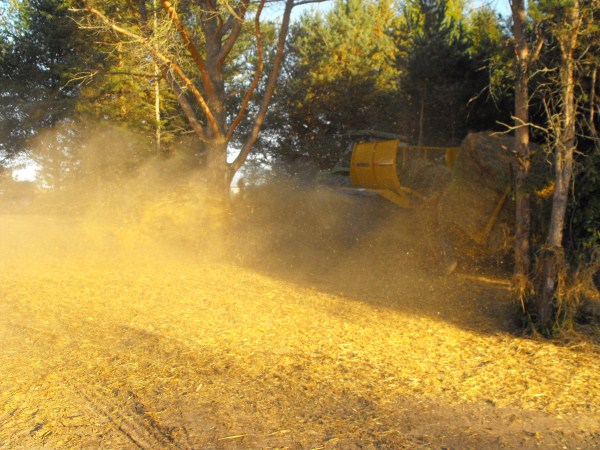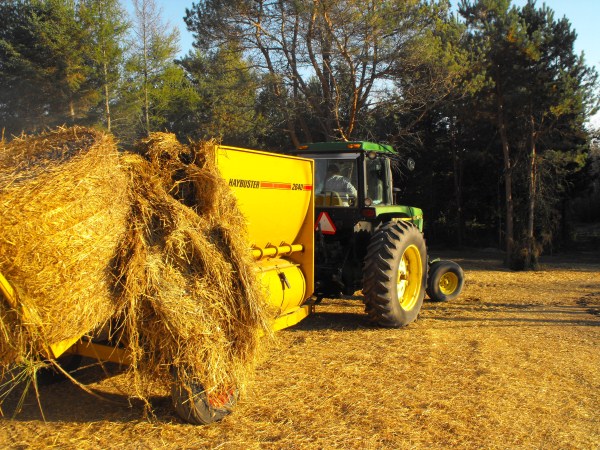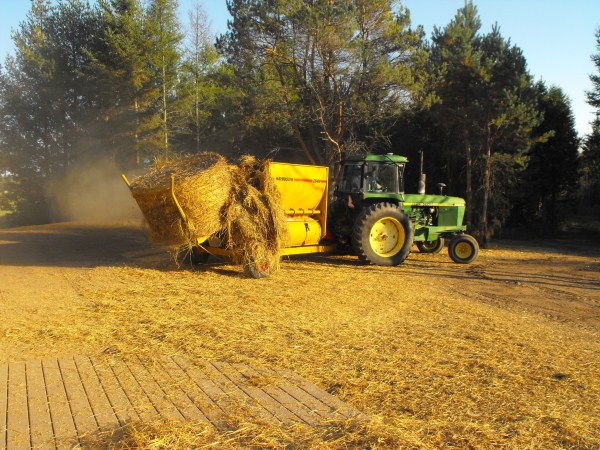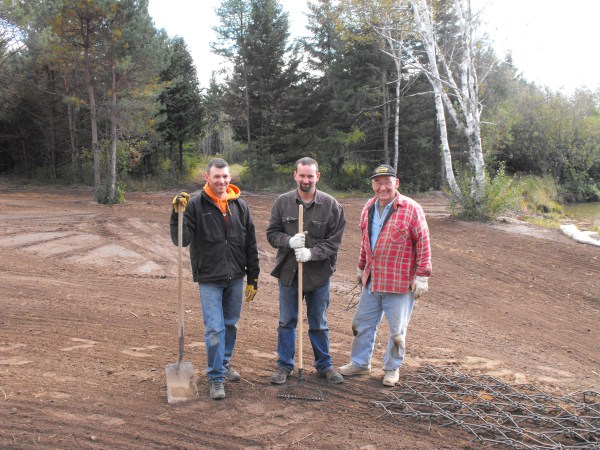 Dads Crew... and now it's all planted and ready for the green stuff to grow...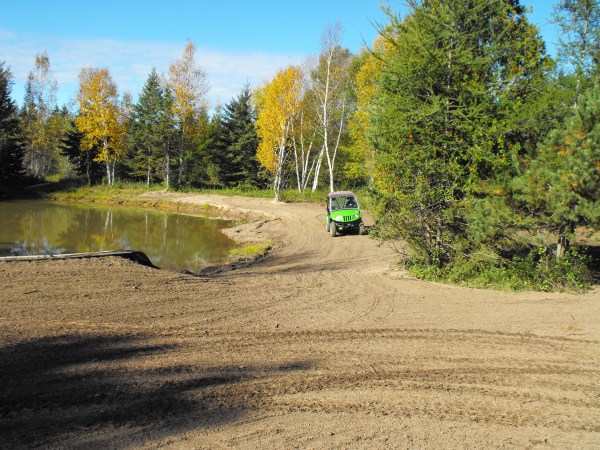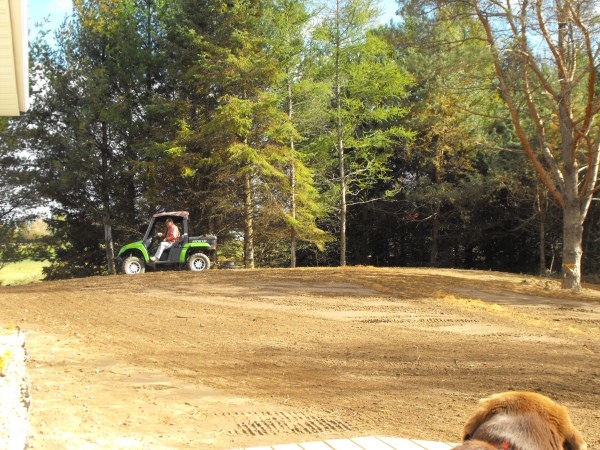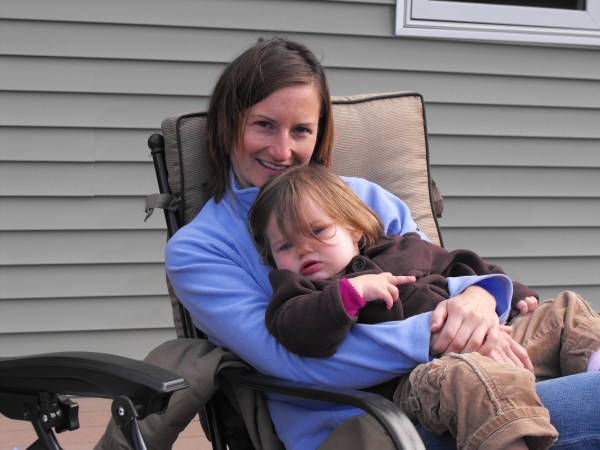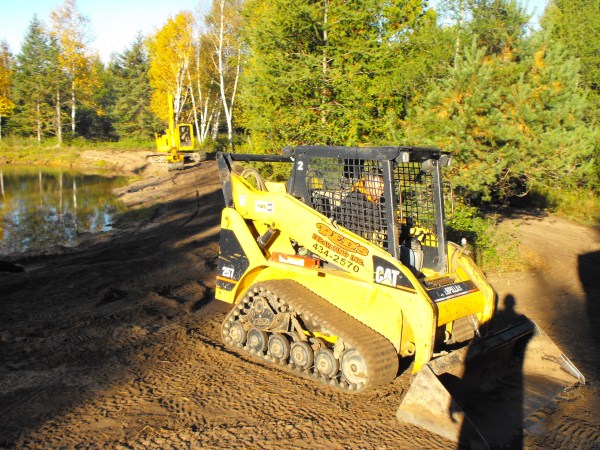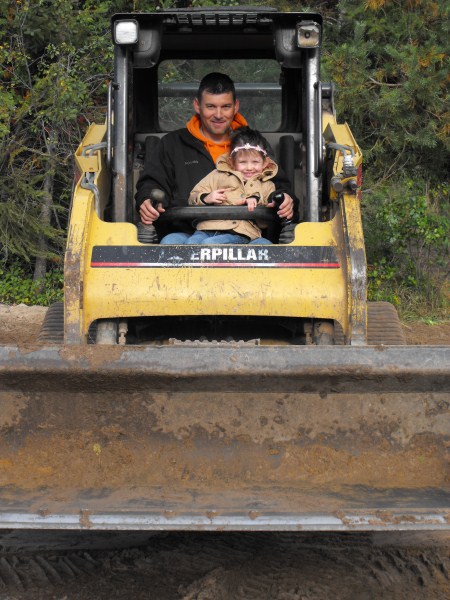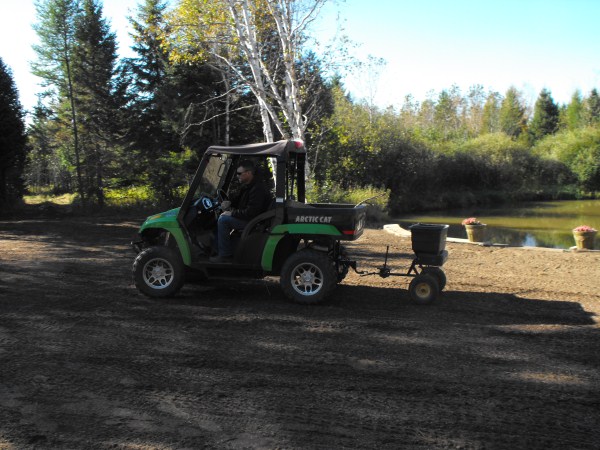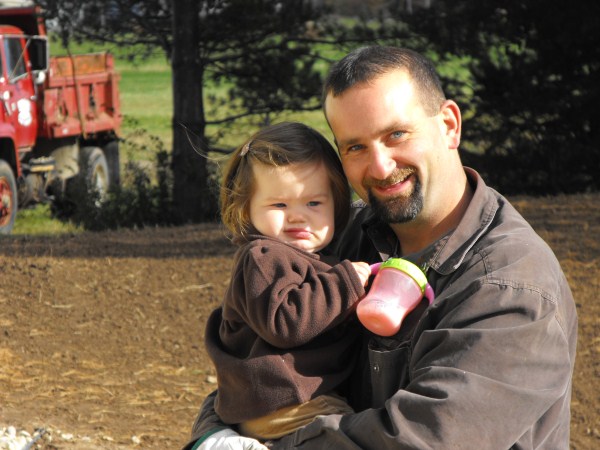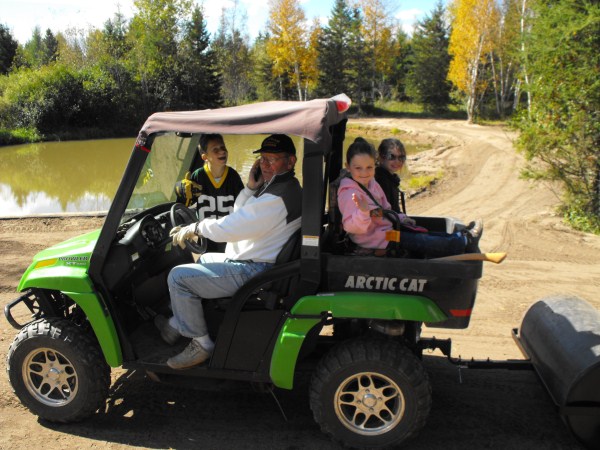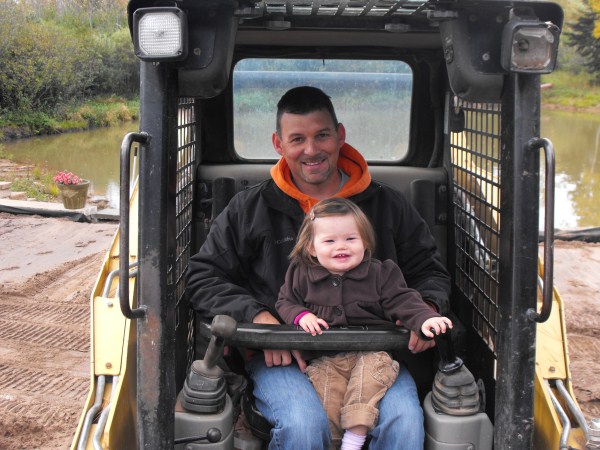 I'm darn lucky to have such a good Son and buddy... Jim Jason and I worked on this project and it's now done.. Some pebble stone to add but that's about it.. I really love it..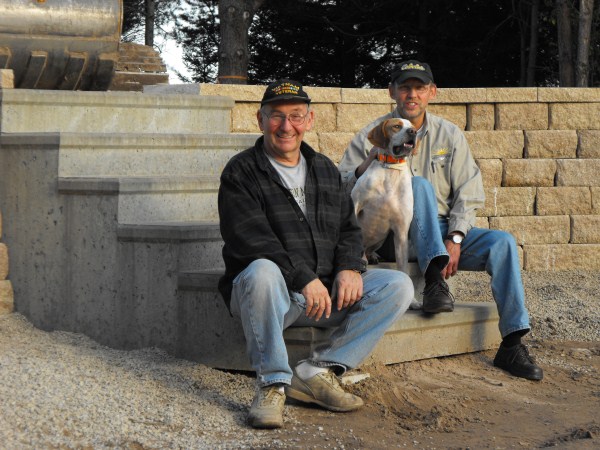 Two tired ol farts and one young dog... Now, who's what?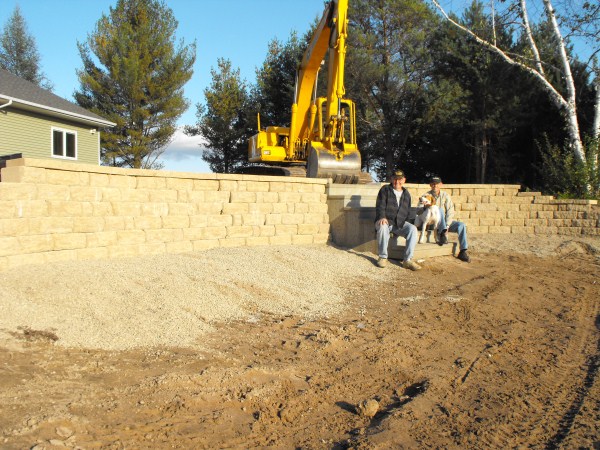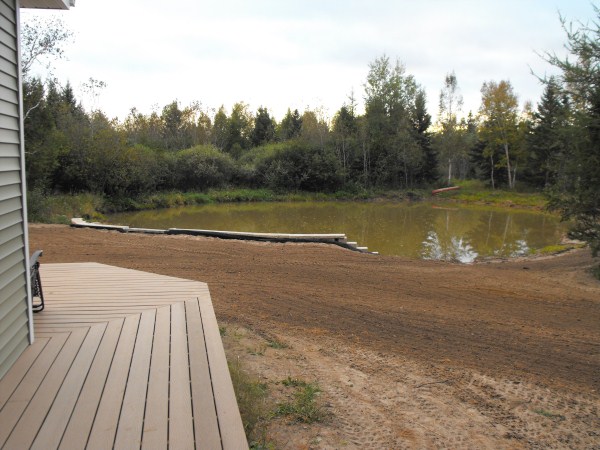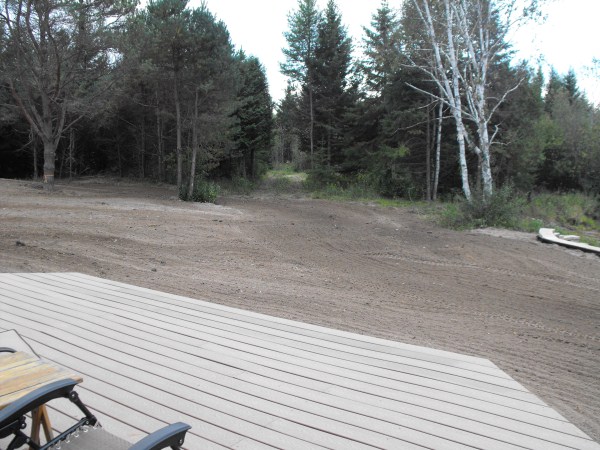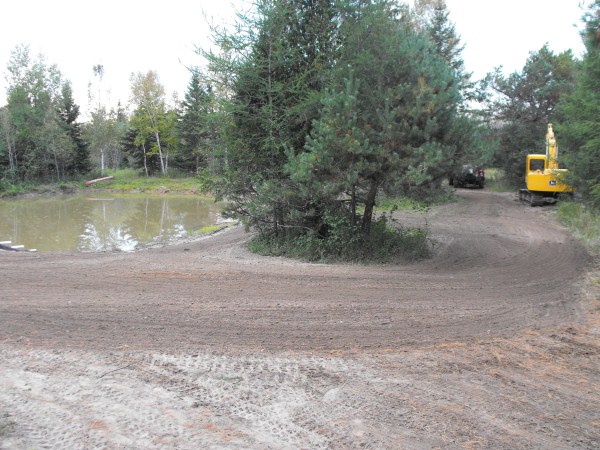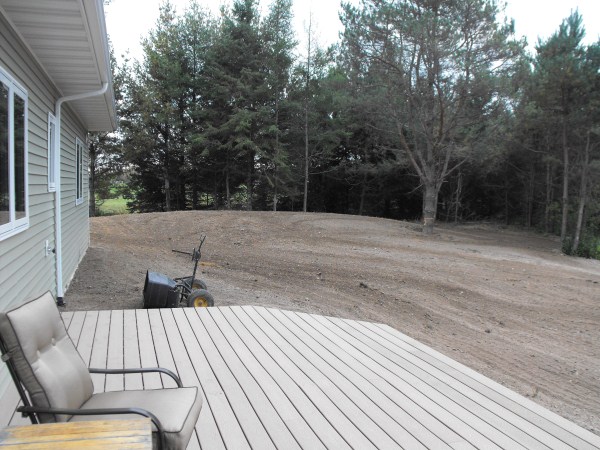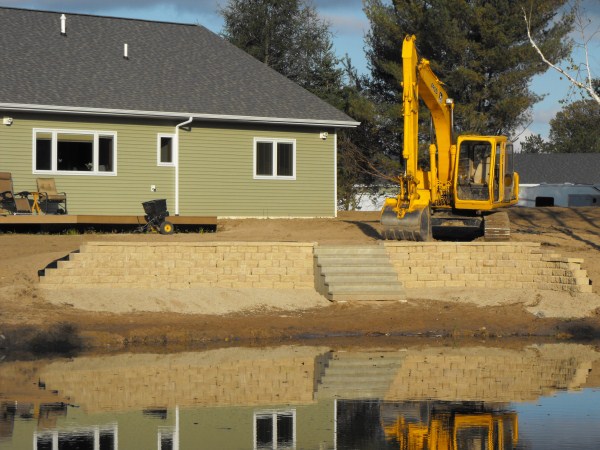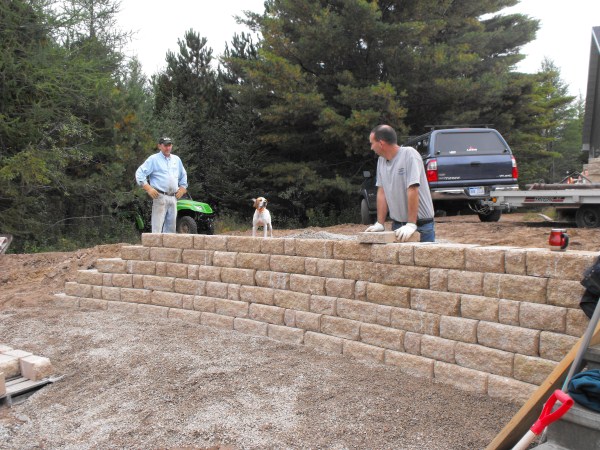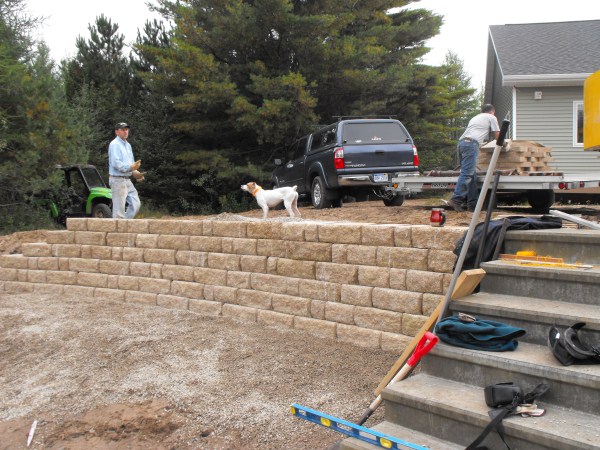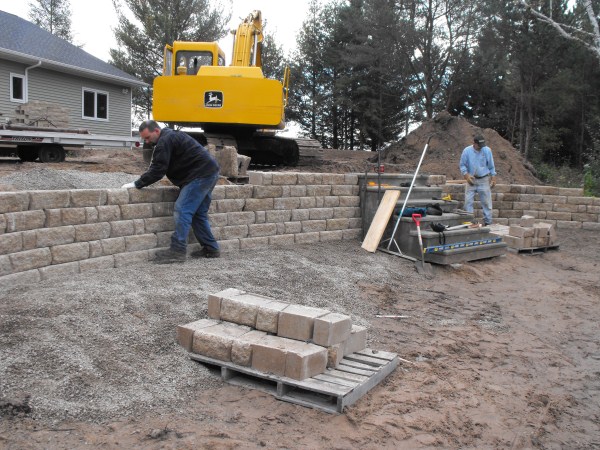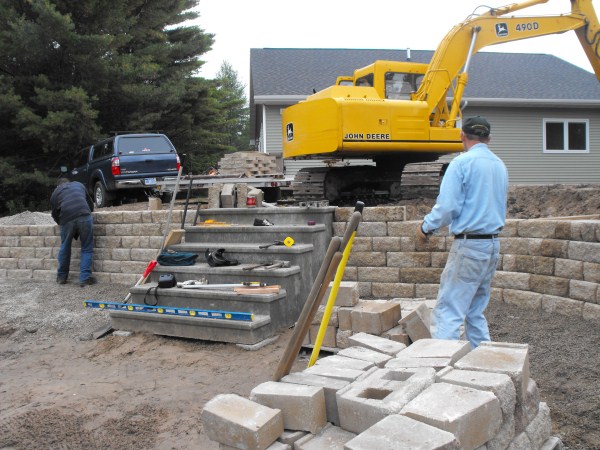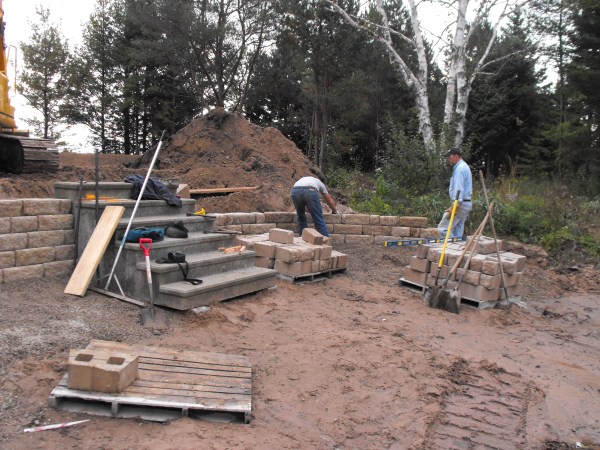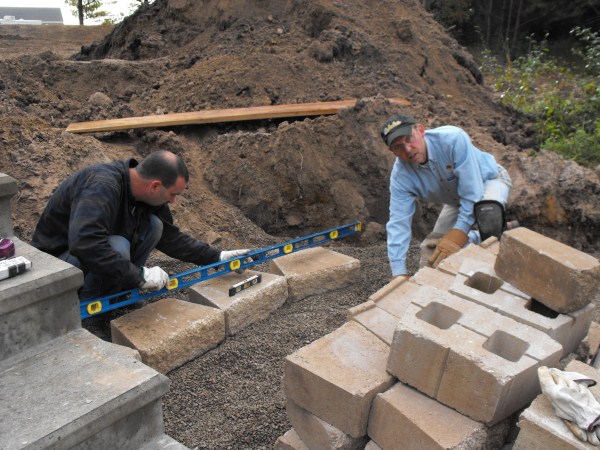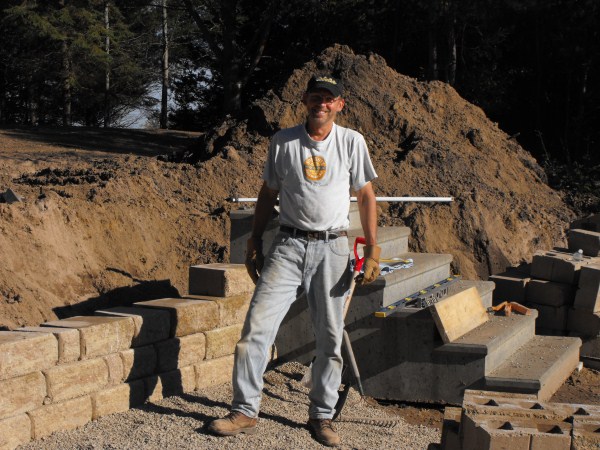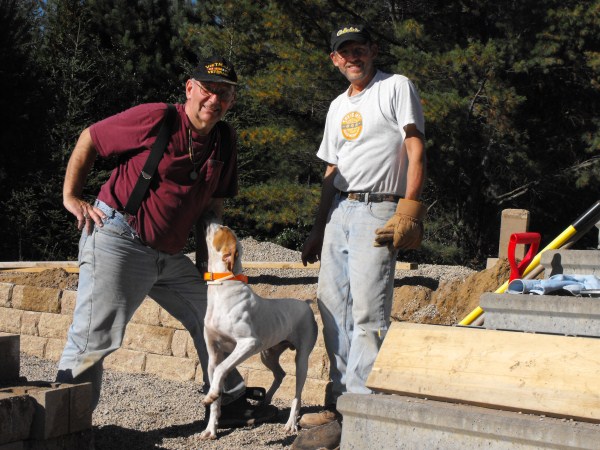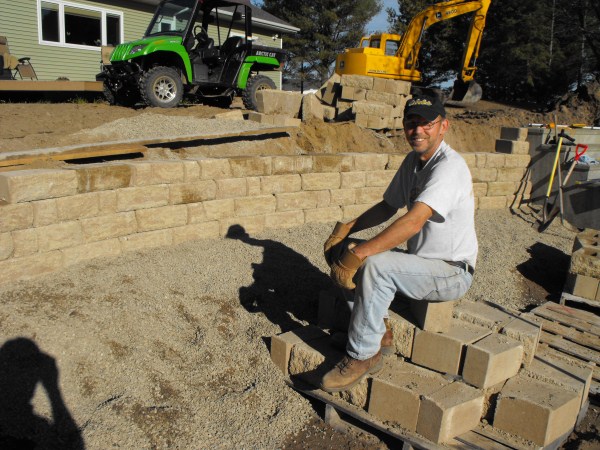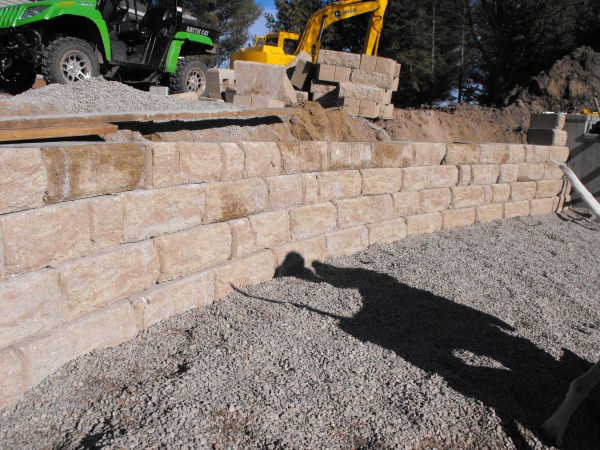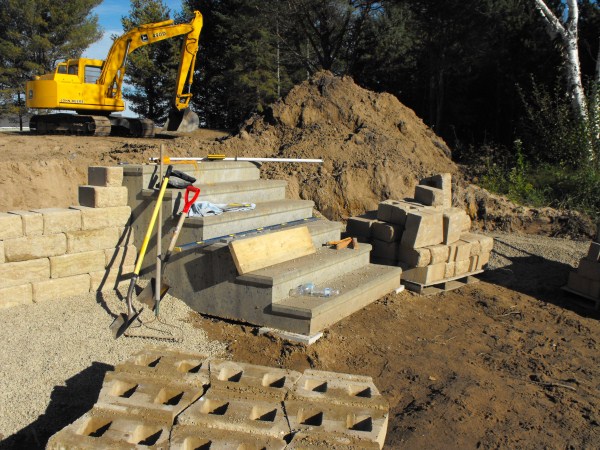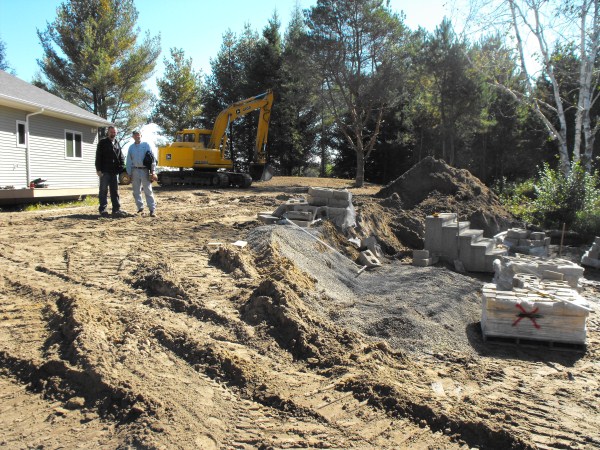 Well today we finally put the new Drive in. It's so nice not tracking in the mud. I still ahev some work to do but as you can see there is some inprovement..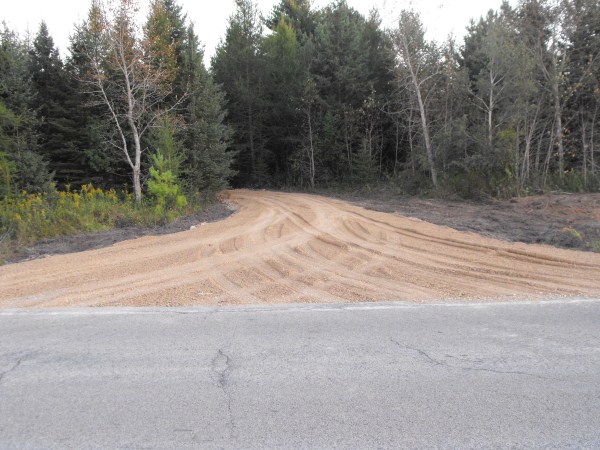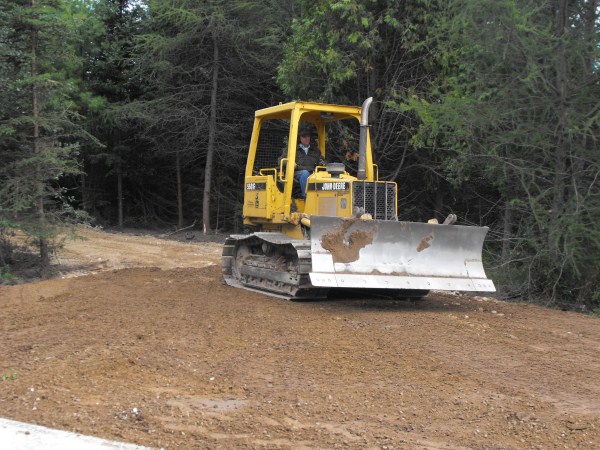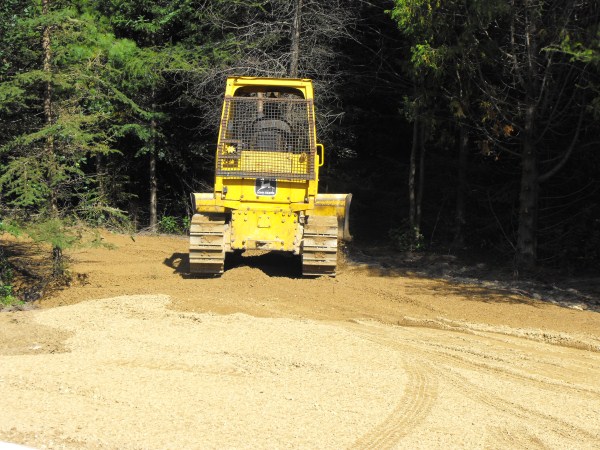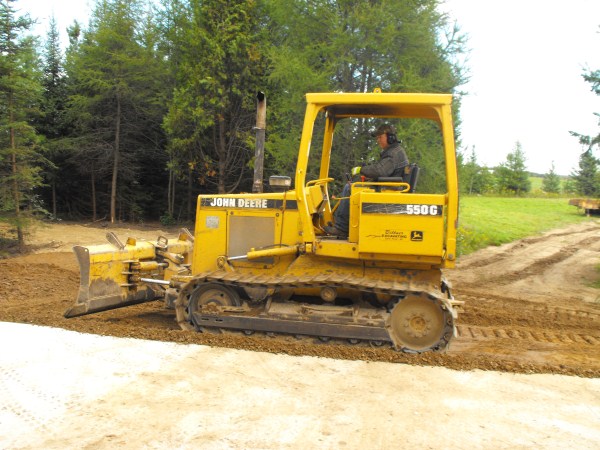 Terry at his best..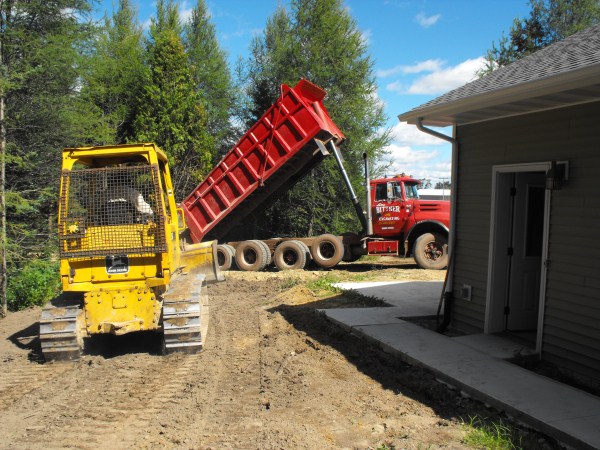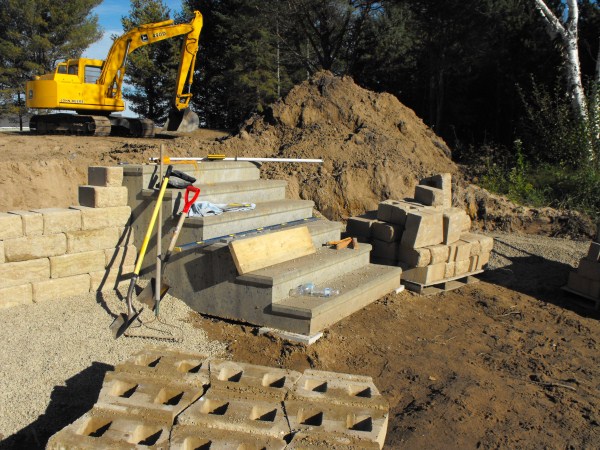 And we were doing soem yard work too.. Never an end to it.. Maybe by winter it will be white and not brown? I hope...
May 15th we have a nice approach now.. Thanks to Rob (Crash), Jason, Pat and the other Rob my (son-in-law).
Here we are, finally I have an approach to the garage. Rob helped me remove the forms and finish the job. Nice...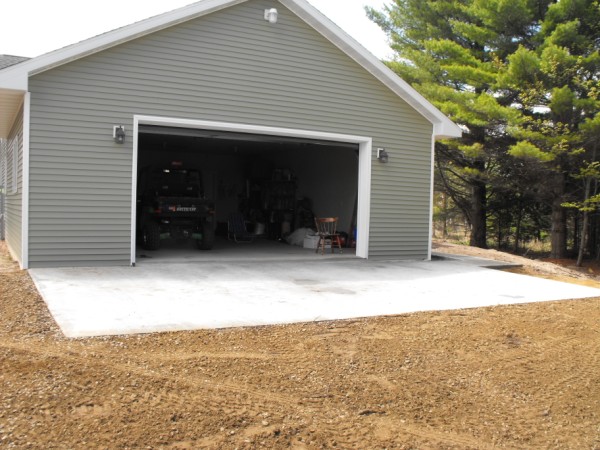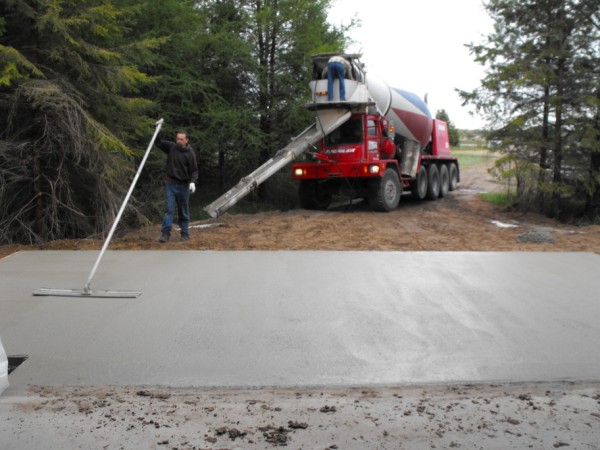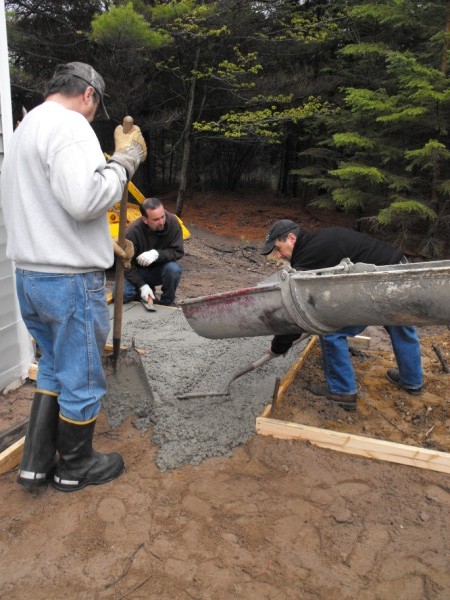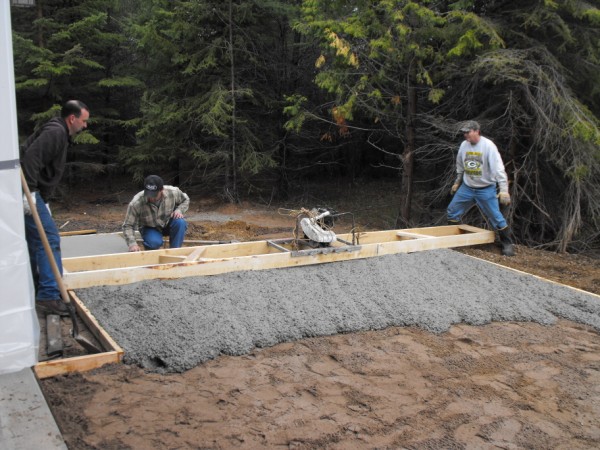 As you can see Jason still can manage a Float. He sure did a good job for me...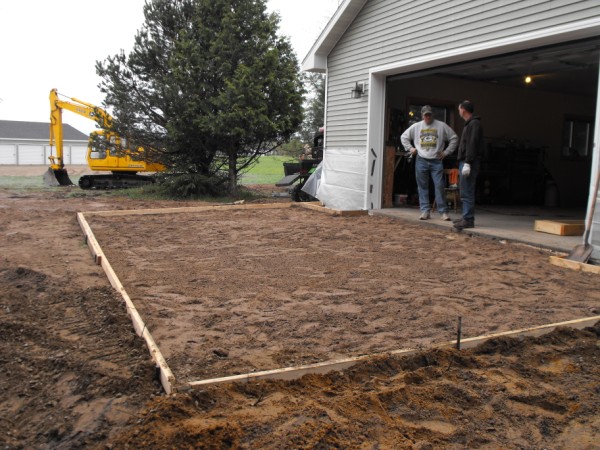 Rob, Jason and I were waiting for the truck to come. It's about 8:30 early May 14th 2010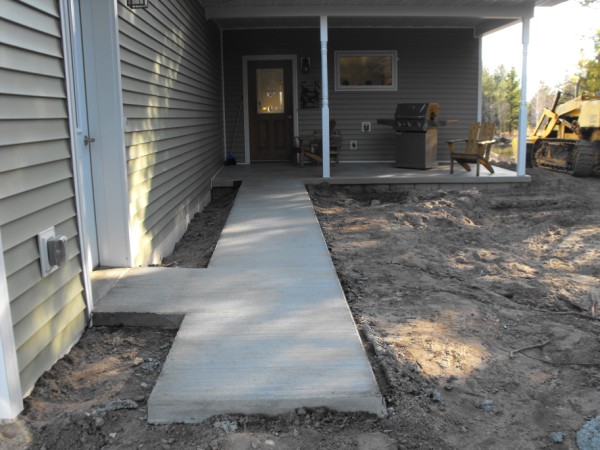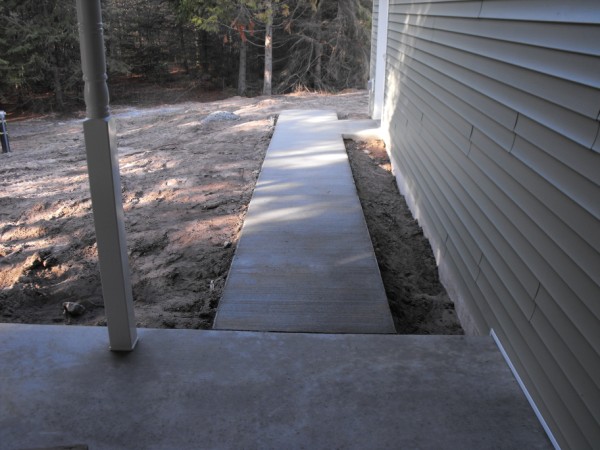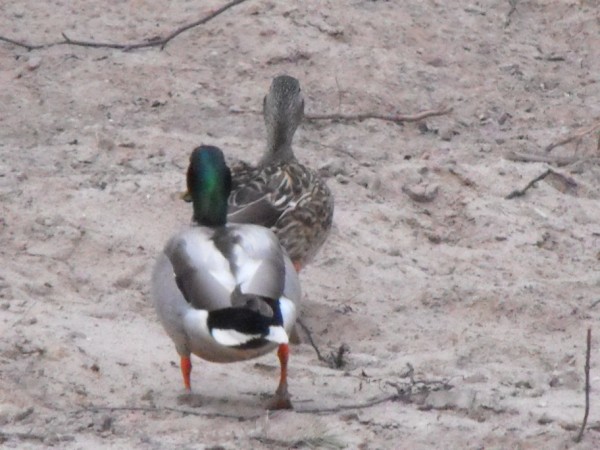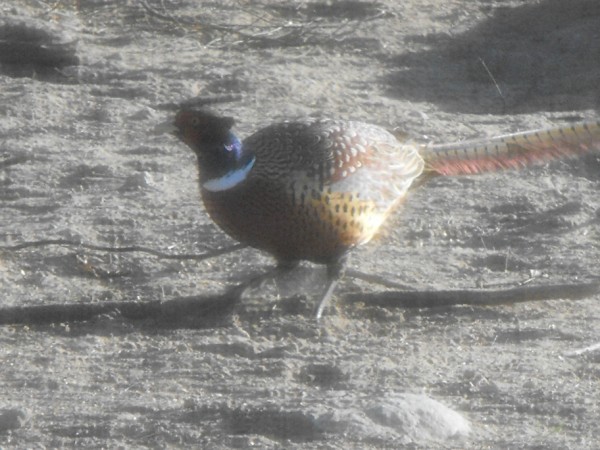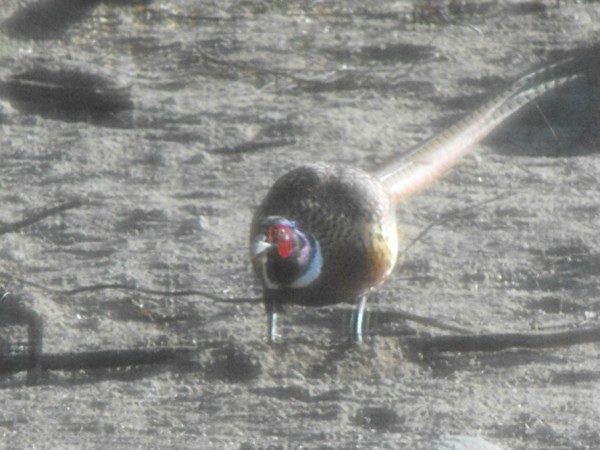 Jason and I have been busy again, He drew up some plans for a deck at the "bunker" now you too can see just what we are up to.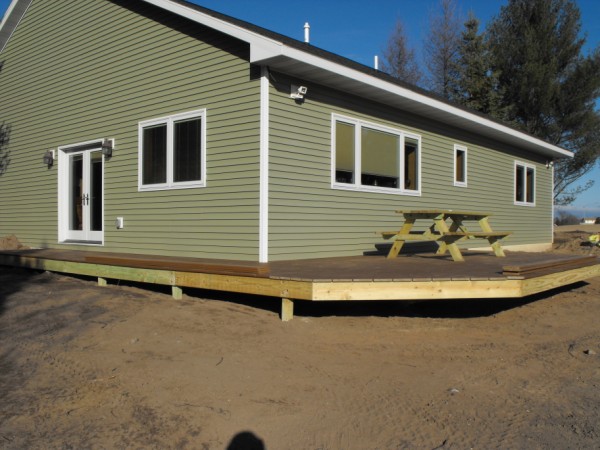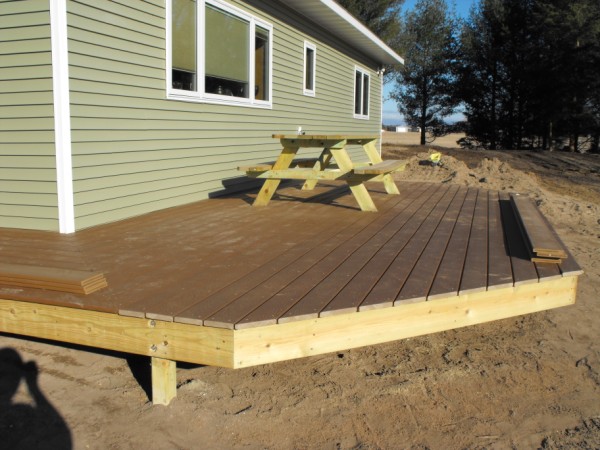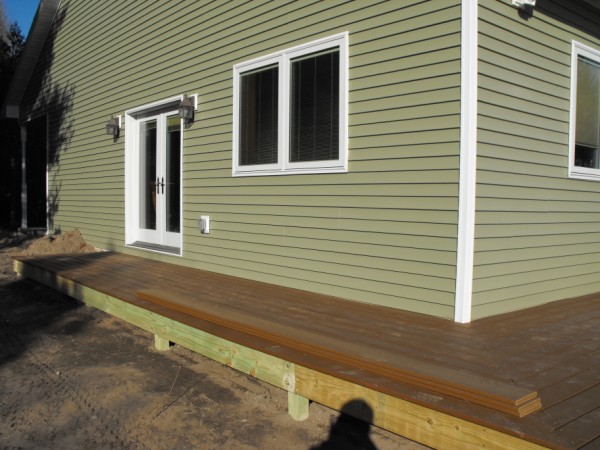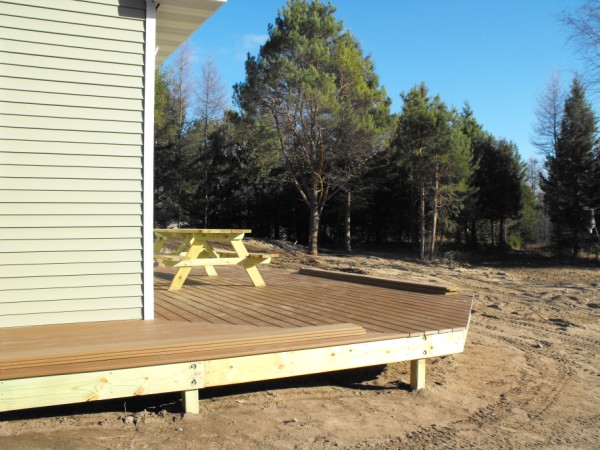 I wanted to be sure you can see all the deck.. We have the trim to add yet? Now bad is it?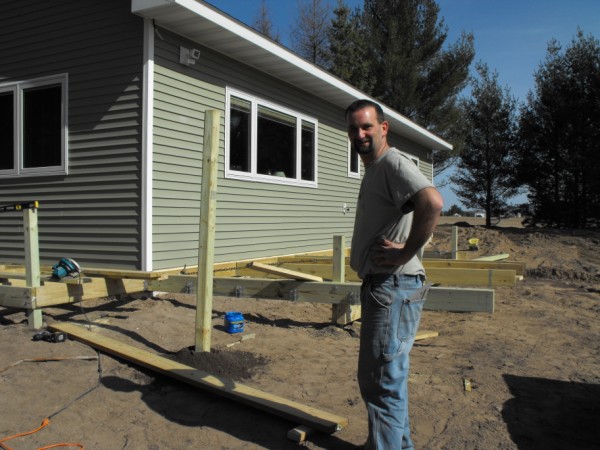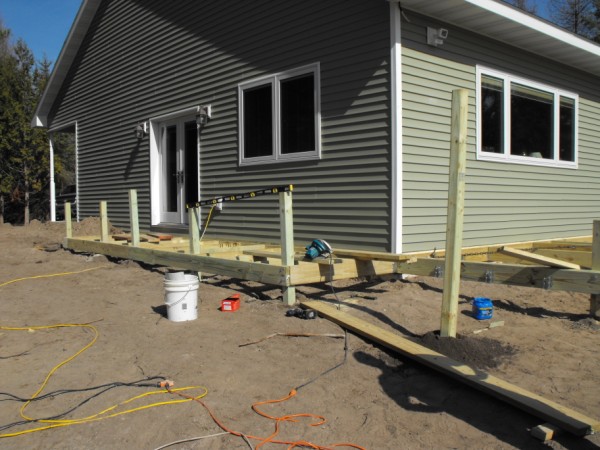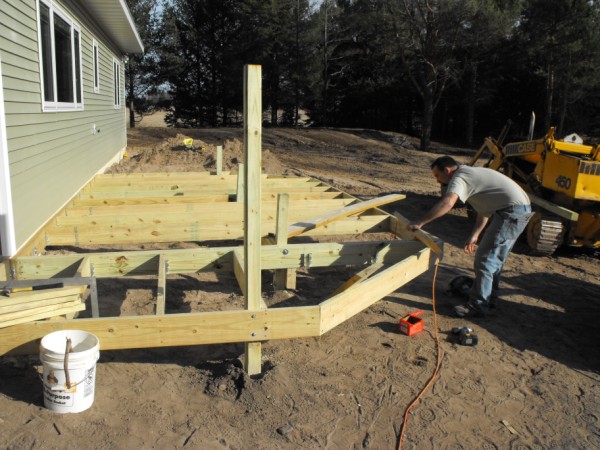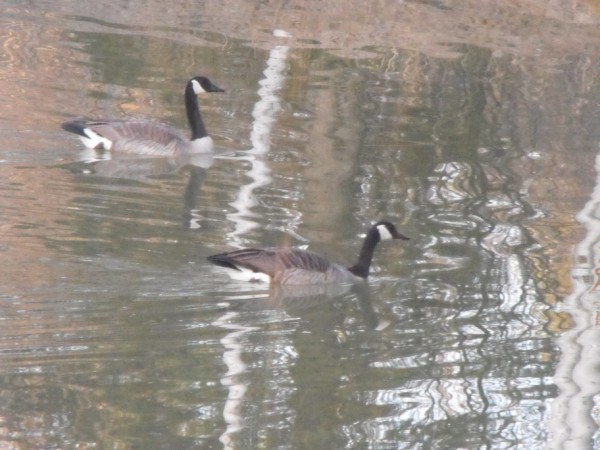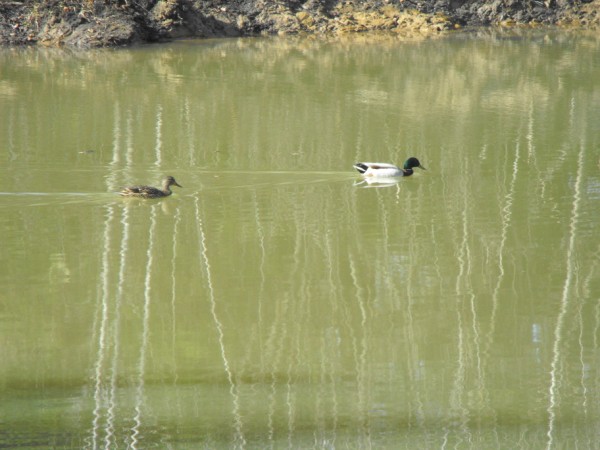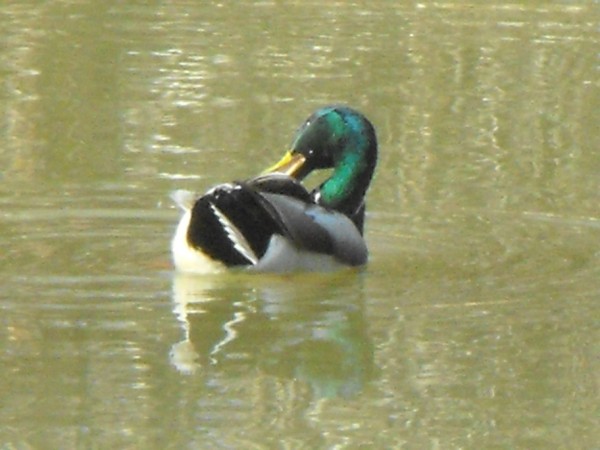 Here it is already Jan 19th 2010.. I took some photos to show you how it's looking in Jan.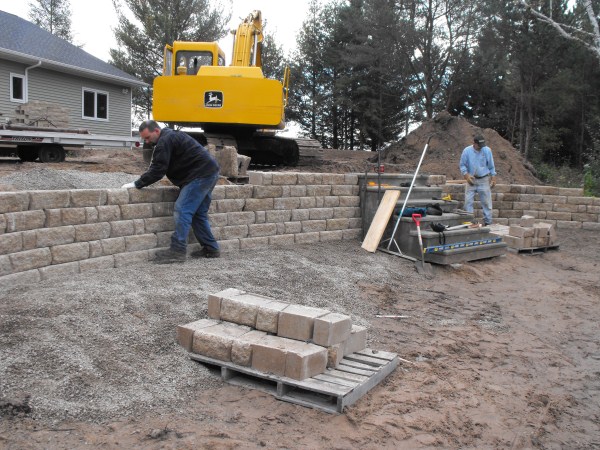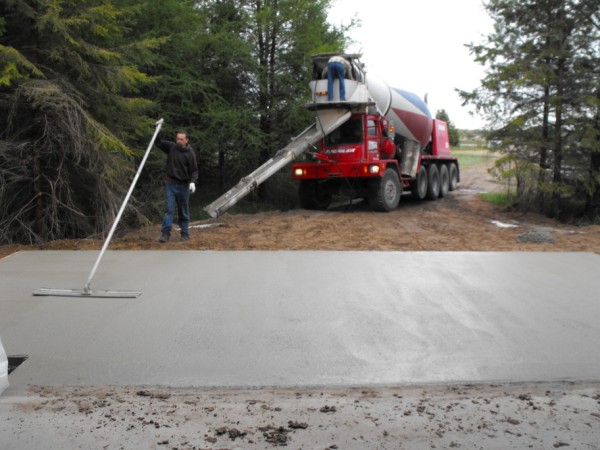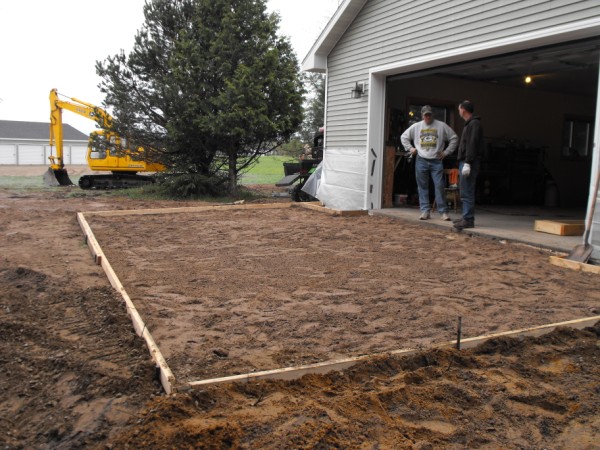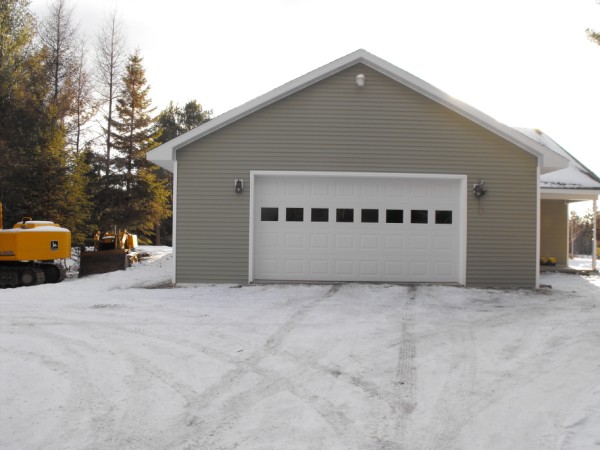 Today is Jan 15th. It's all of 37 degrees out and I just came back from getting moms things.. Now the house is about ready for mom.. here is a quick peek and you too can see..
The toy on the table is Tyler's We have to finish it soon. It's a roll-a-coaster but with Video capture too!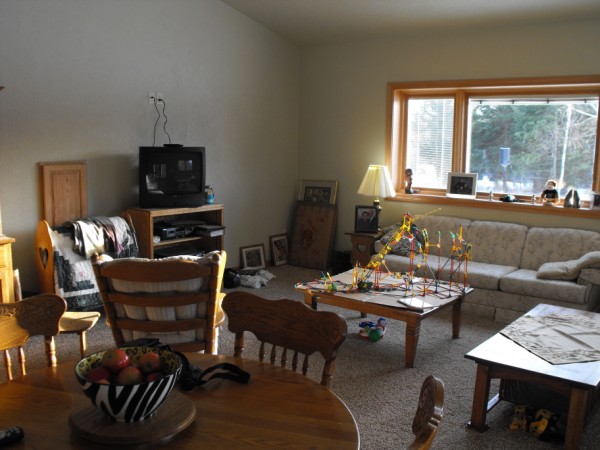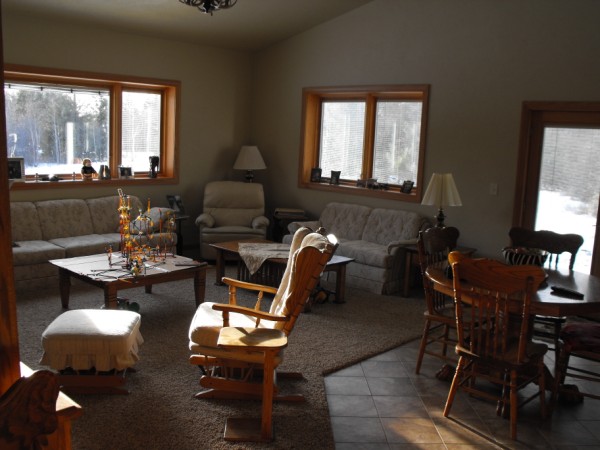 I will be removing the one table out and keeping dads table from mom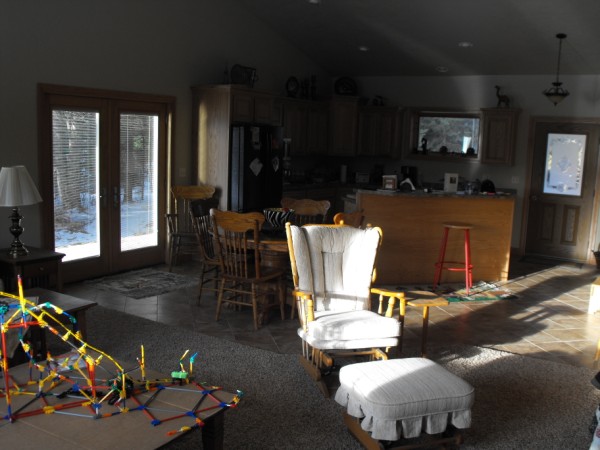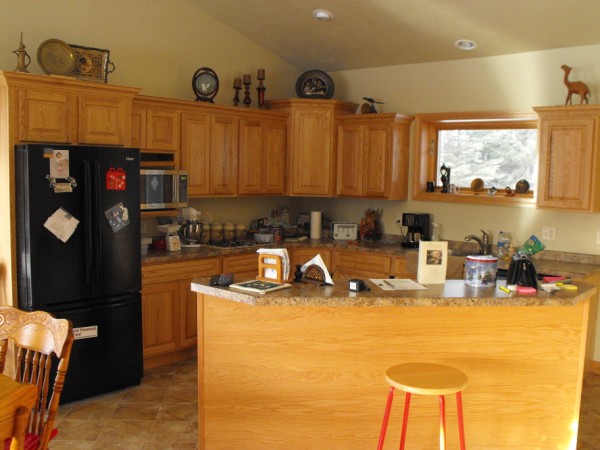 I know I still have a lot to pick up but keep in mind we were on the road just yesterday and I am still putting things away!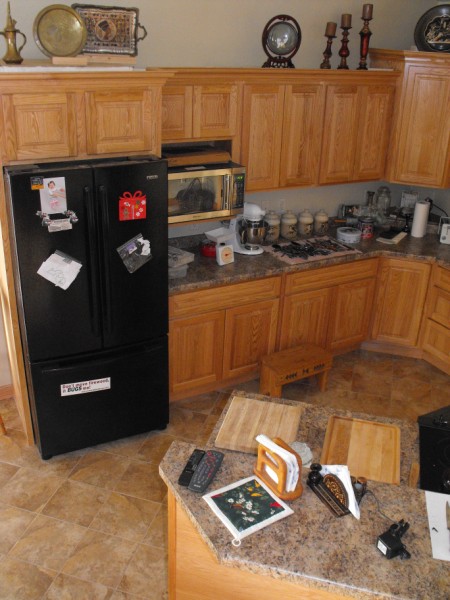 I tried to make a split mode.. sorry but you can see..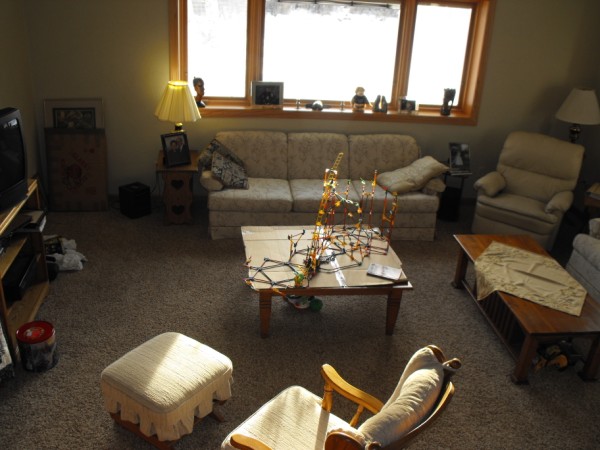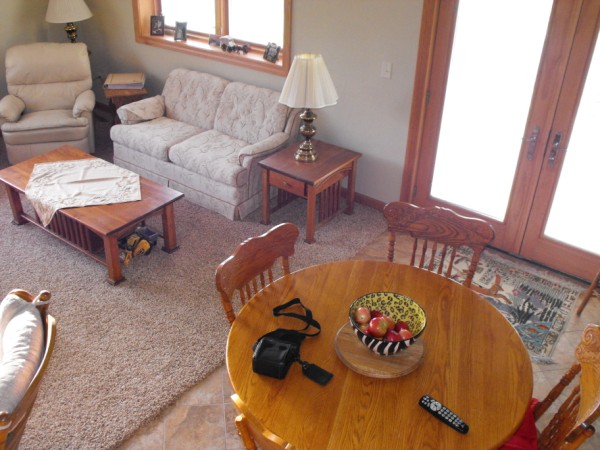 This is my smaller bed room.. I still have my computers too..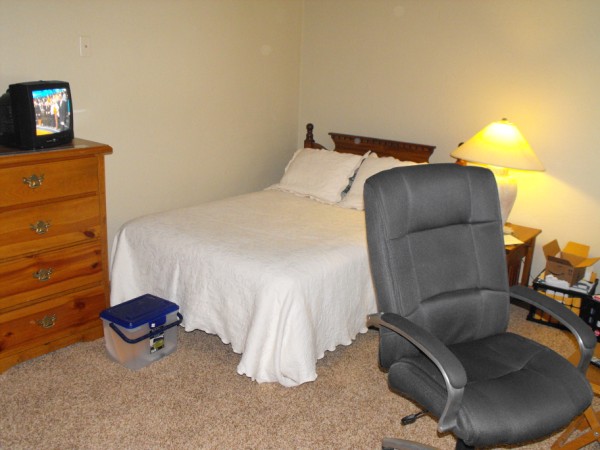 Rest when I need it too.. hehehe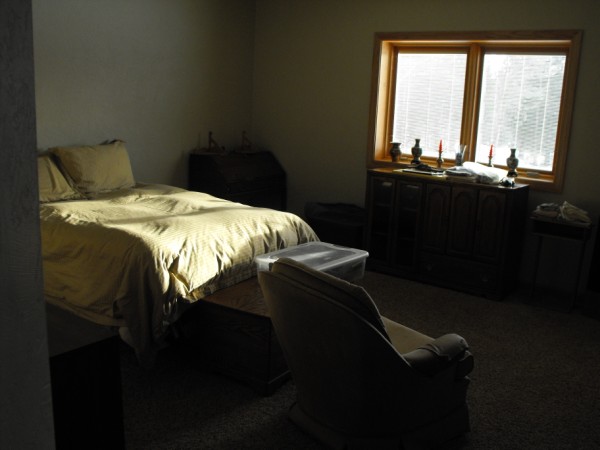 Moms Room...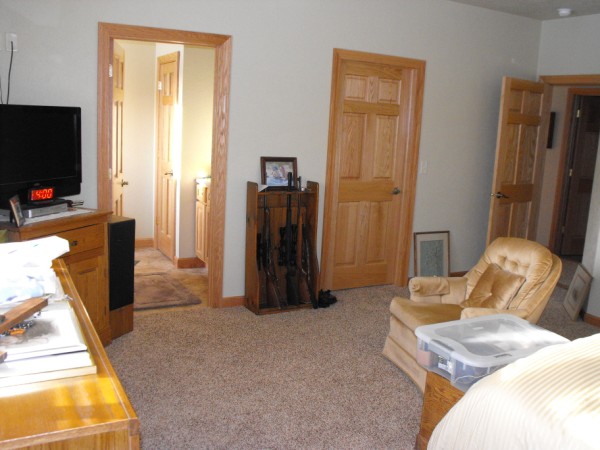 I'll take the guns out..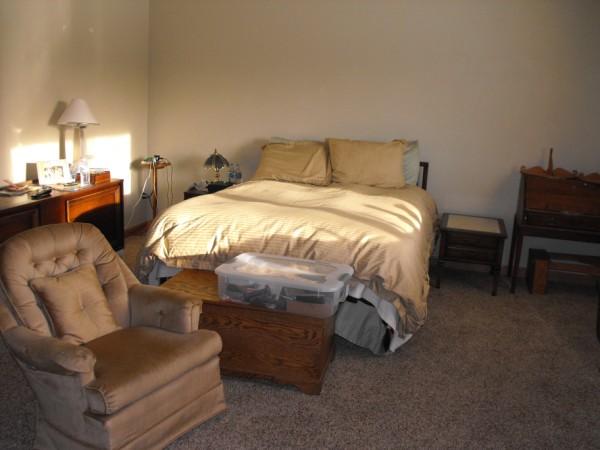 Easy chair and all...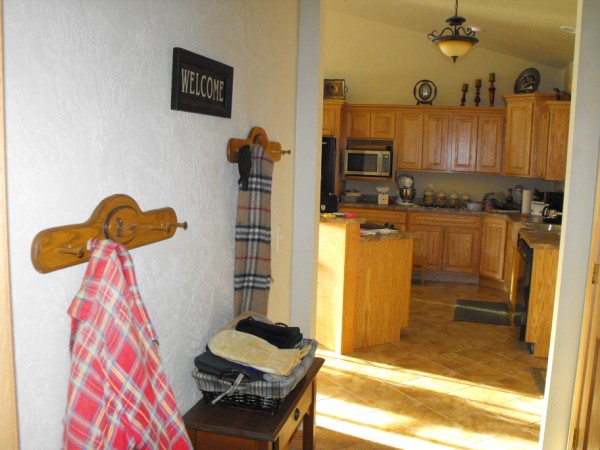 Welcome into our home..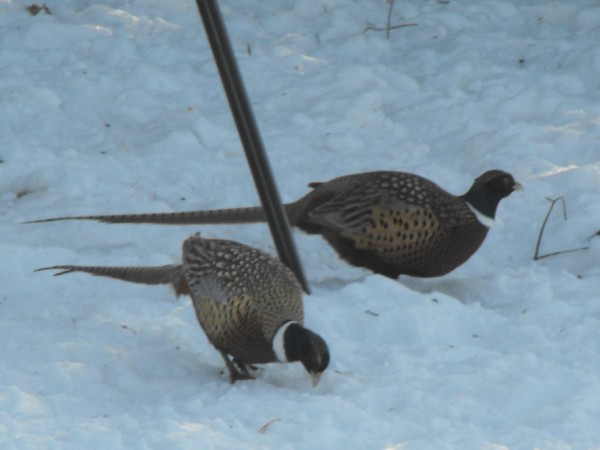 Look what came to eat today.. Rooster Pheasants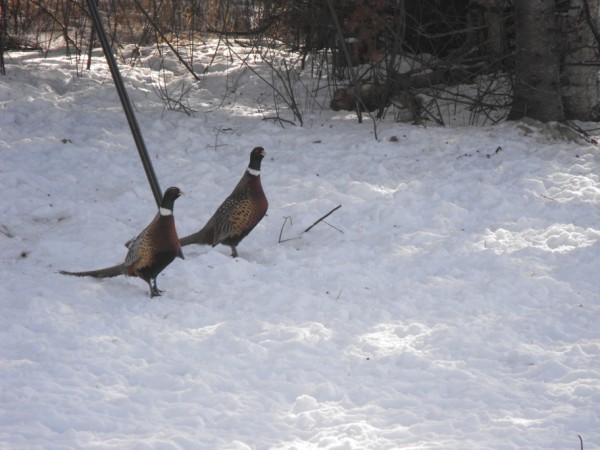 Every night there are at least 7 deer in the yard...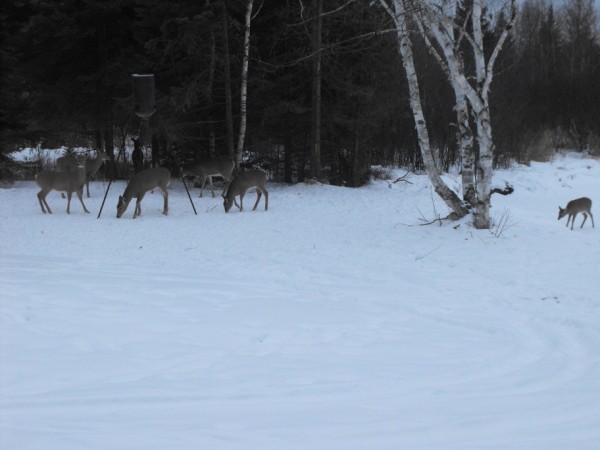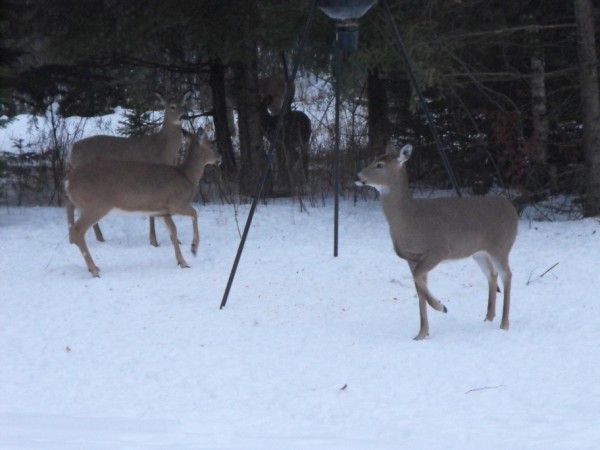 I am watching the kids today and Jaime's dog Rile too.. Here it is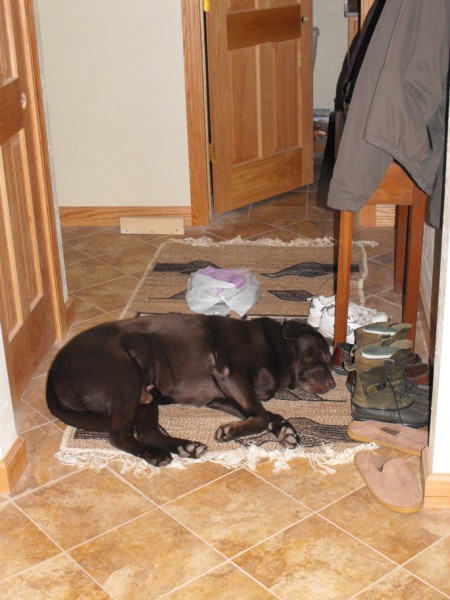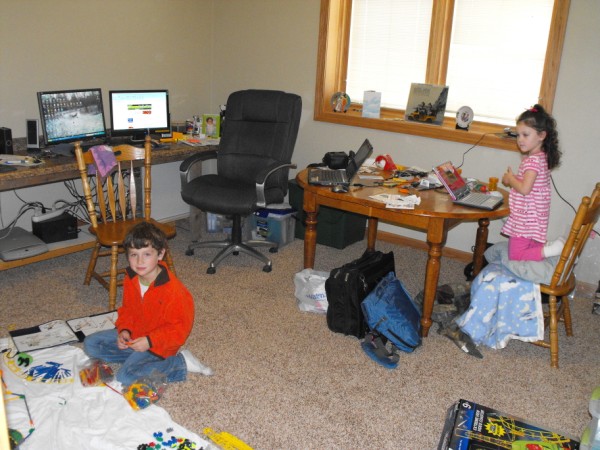 We're now putting the track together and Grace is busy on her Computer too..
I am in and the kitchen now has it's Bar.. Have a look and see just how nice it is.. For now there is no sofa but someday soon I will have this taken care of.. Bills first then pleasure.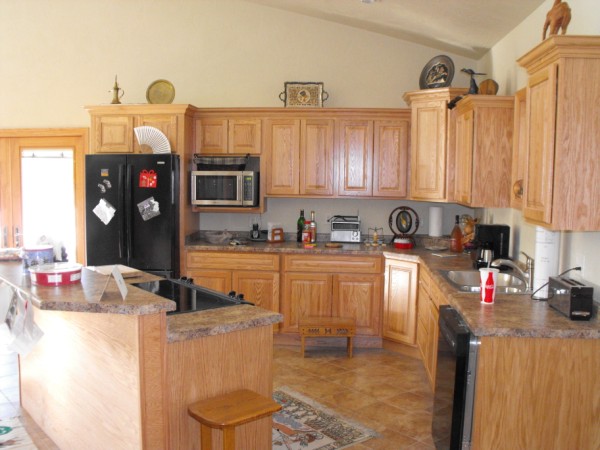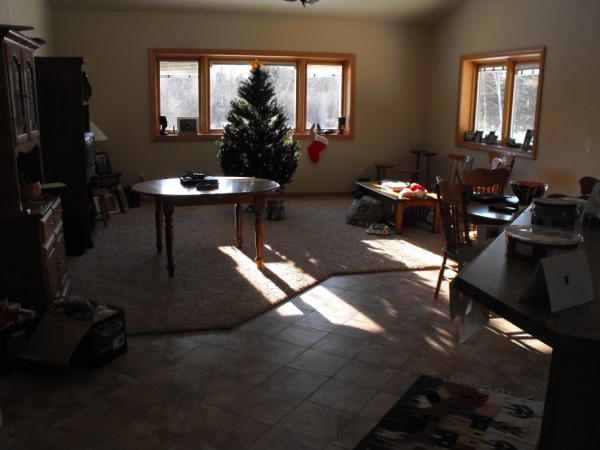 See the bar now... It's with something's on it but that's the bar...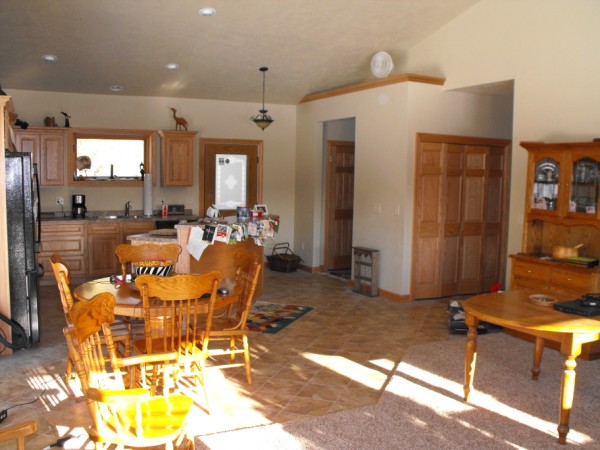 The table on the left will be out once someone is here to help me.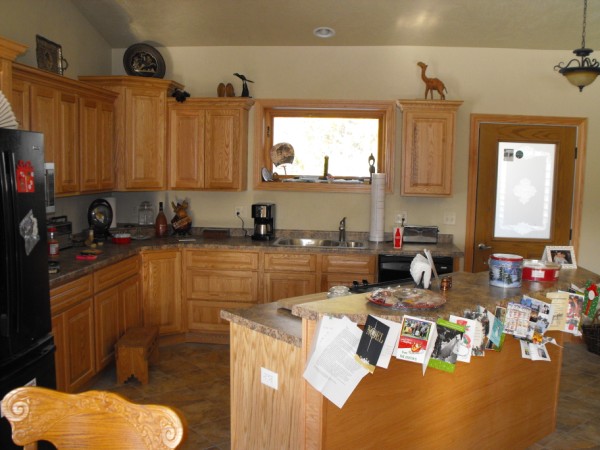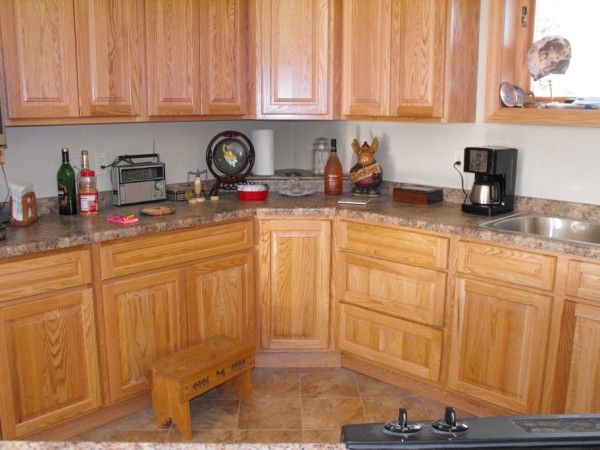 Check out the shelf in the back of the counter.. It's neat..
I am in the new house now.. It is the day today... 12-17-09.. I am so excited and beat tired too.. Mind the mess but here is the photo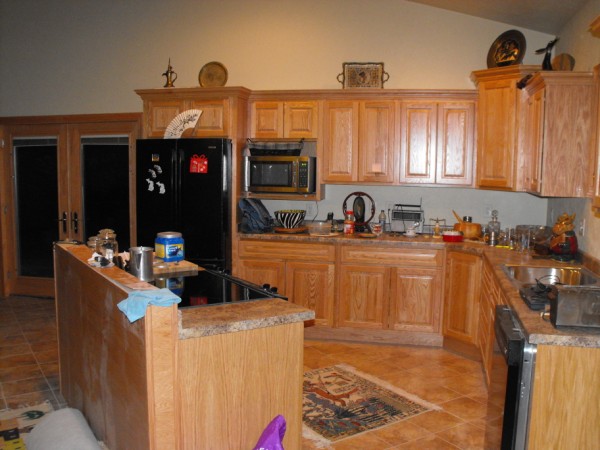 This weekend Jason and I have to get up in the loft of the barn to get the furniture dad made to add in the house.. then I will go to Moms and pack her house up and bring it back here.. Still, a lot of work ahead of me..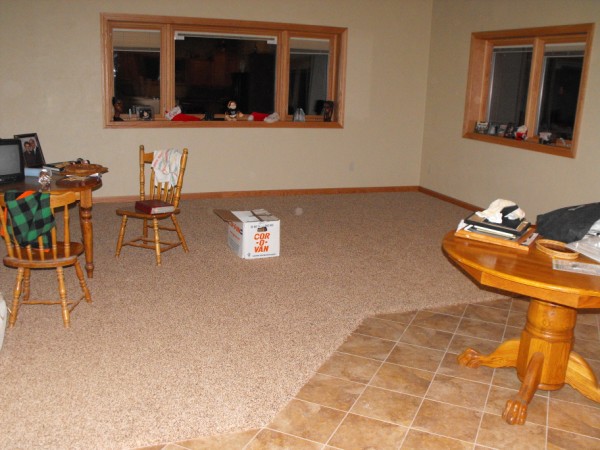 Do you like the new carpet? It's very thick.. I have to have Neil cut about 3/4 of an inch off the three doors ....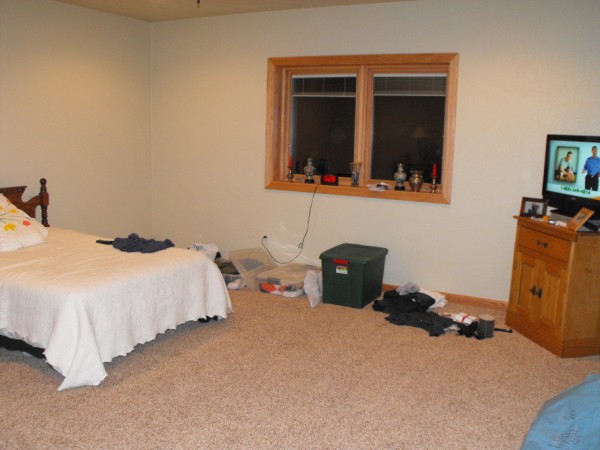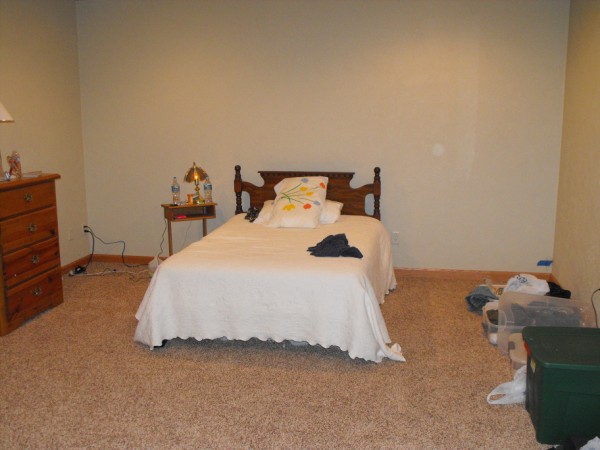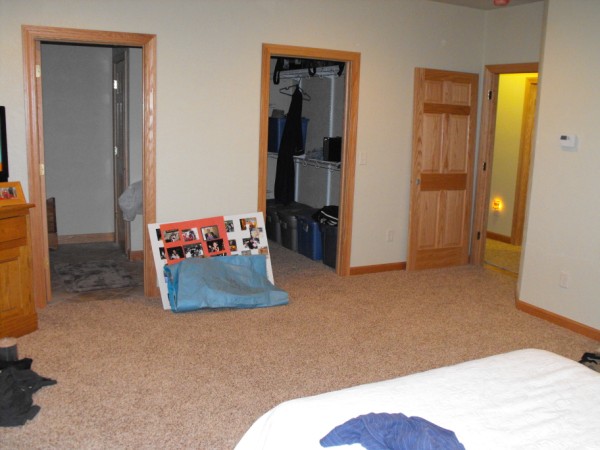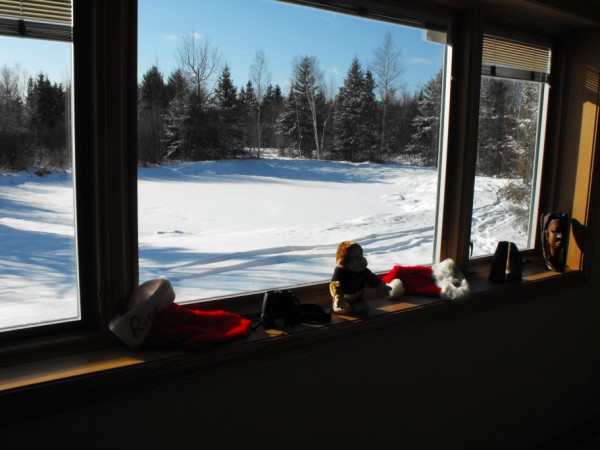 this is the view today out the window.. As you can see the pond is frozen and there if about 8 inches of snow..
Today the carpenters have finished.. at least until the counter tops come in.. Now you can see what I see daily.. I just love this new house.. Jason and his crew were the best.. I am one proud dad..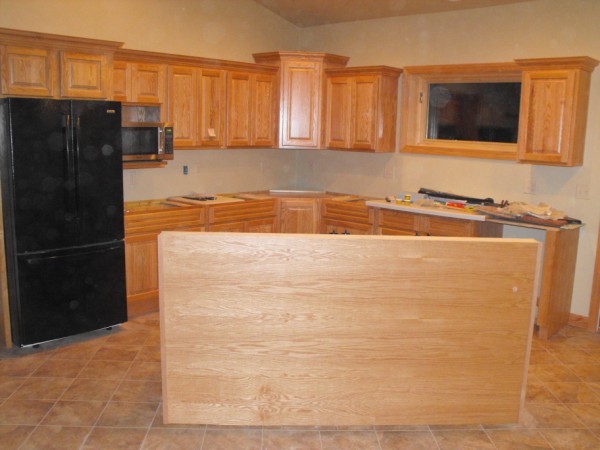 Once done there will be a sitting area at the bar/Island.. Neal is making it..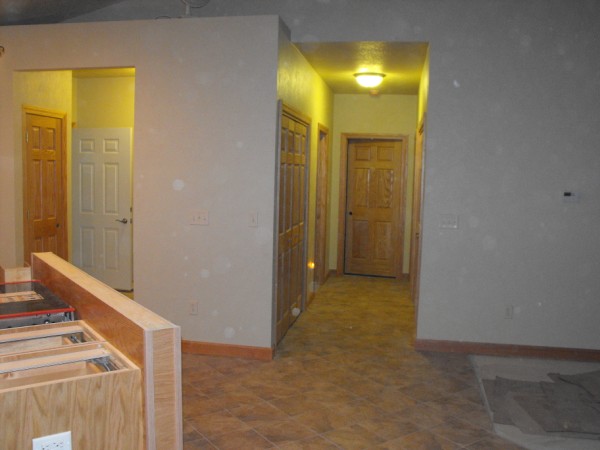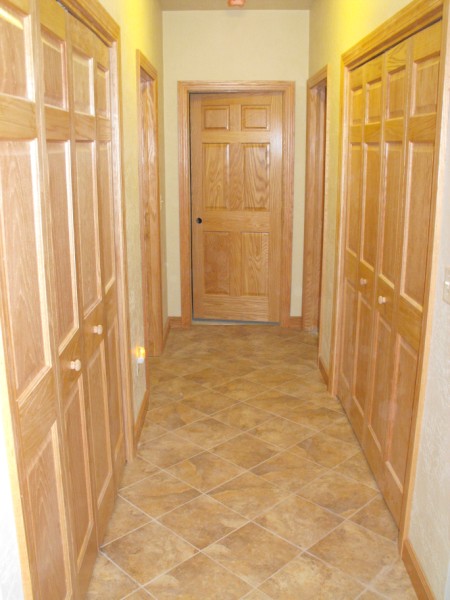 Here is another look at the new doors and the Vanity tops I picked out.. They are not Granet but they are Quarts!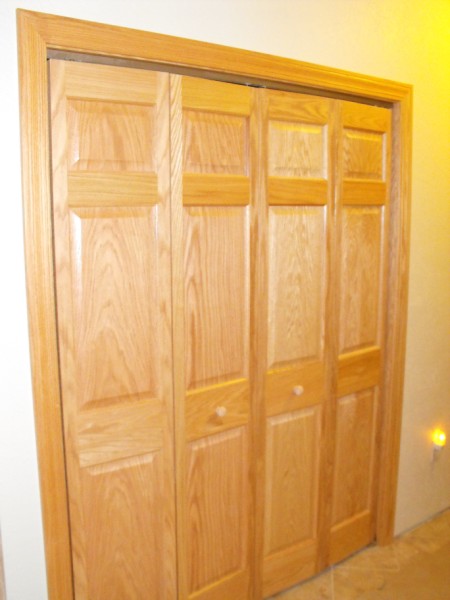 Laundry room closet across from Utility room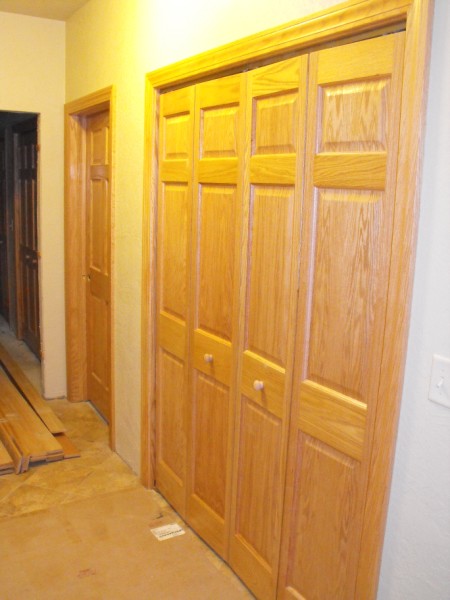 Hall Utility Room.... All 6 Panel Solid Oak Doors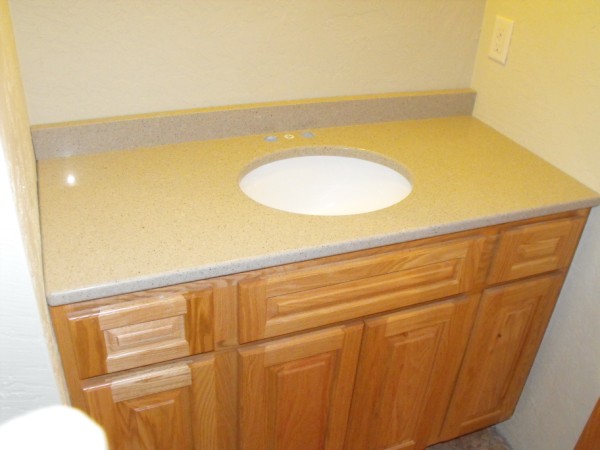 Master Bed Room Vanity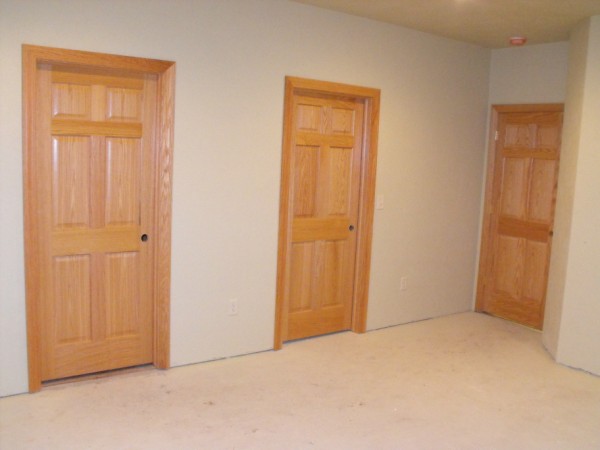 Master Bed room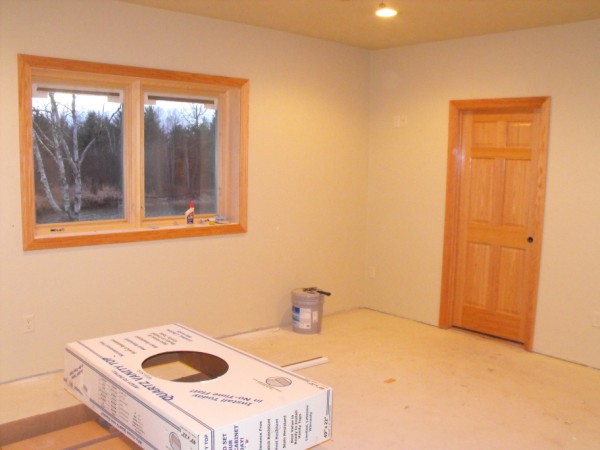 Master bed room..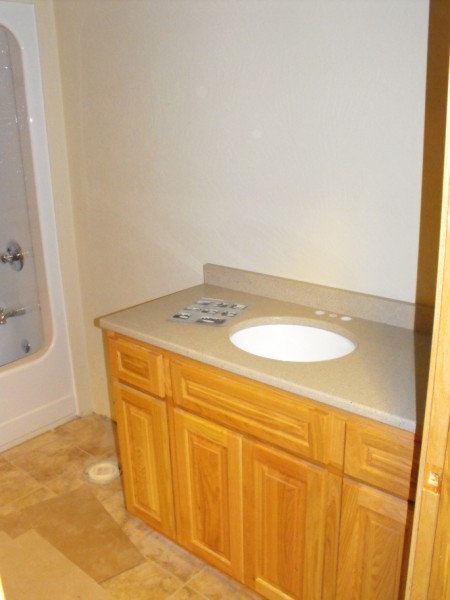 Extra Bathroom
Well. today it was a good day.. Looked what came into the place to look around.. Bang???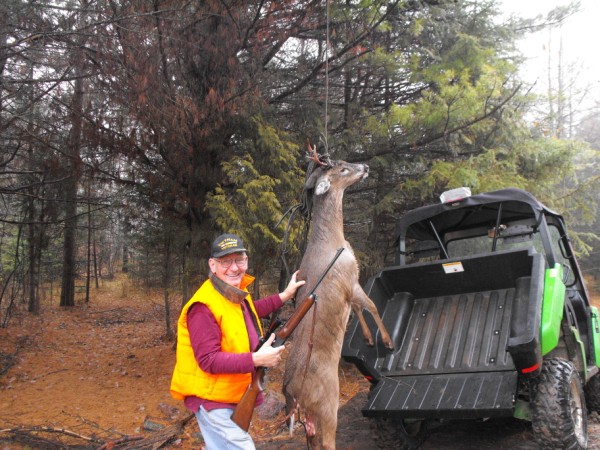 Today Nov 18th they added some trim to the kitchen.. Have a look and see for yourself.. I just love it..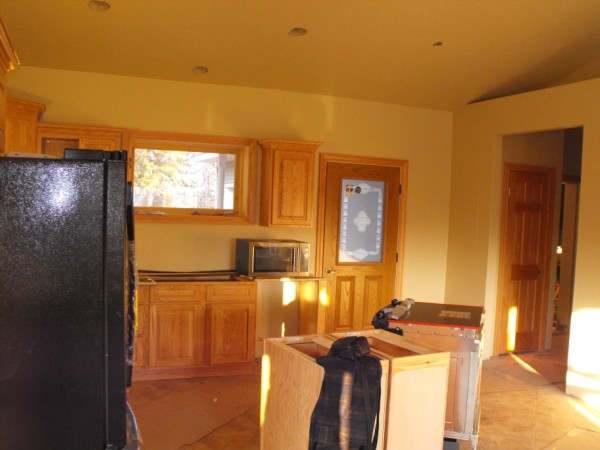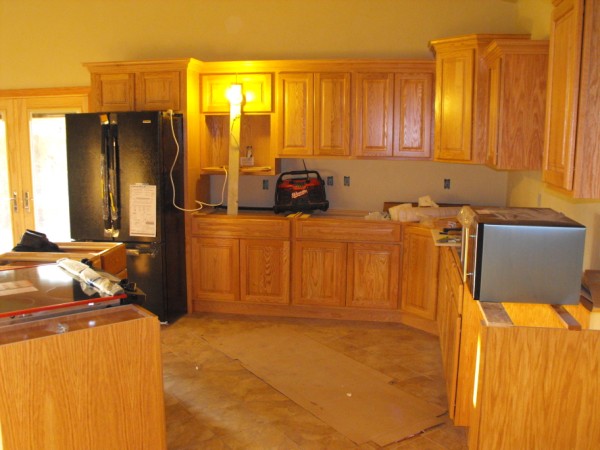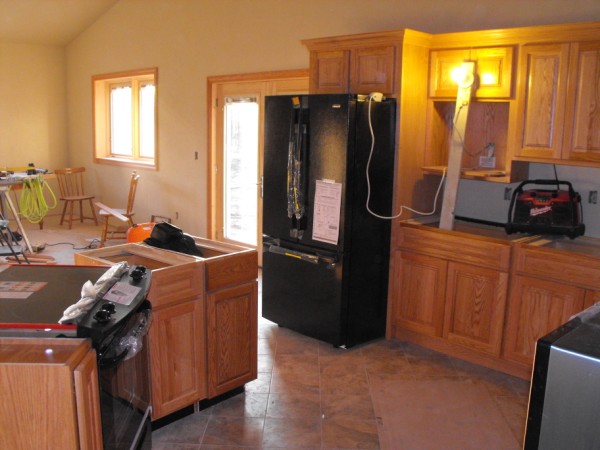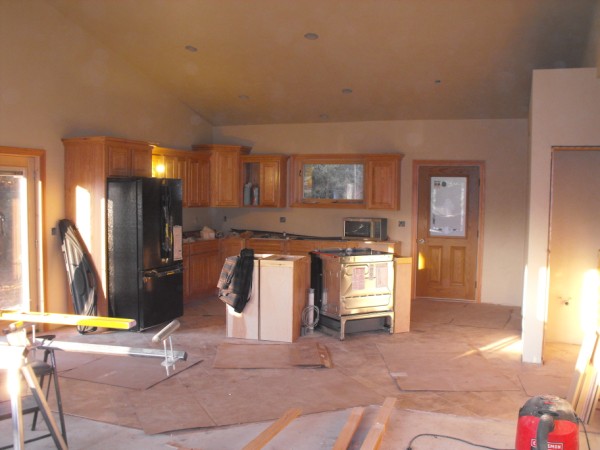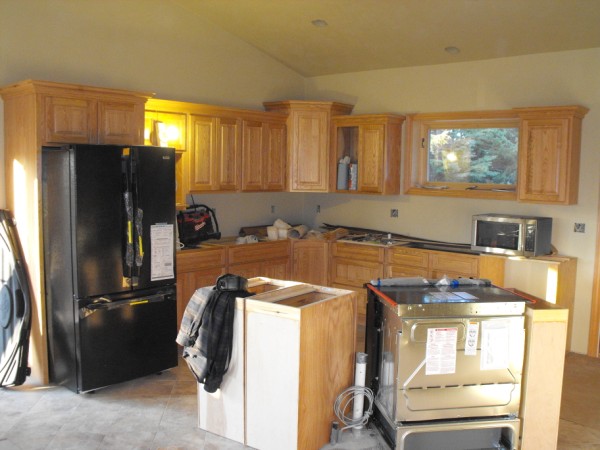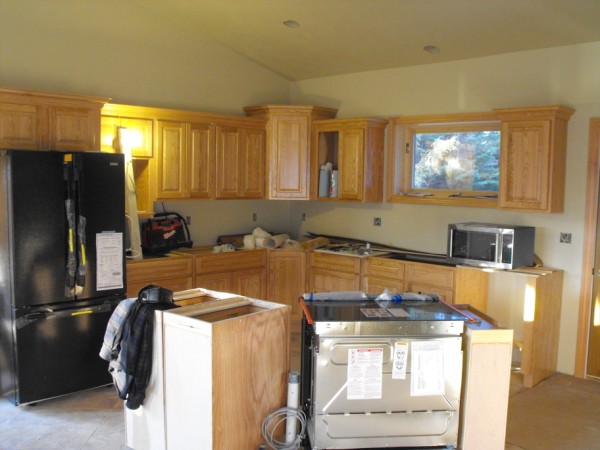 Today is Nov 11th.. Veterans Day.. Here is the update today.. The boys installed the kitchen today.. It's not done but it is sure looking good..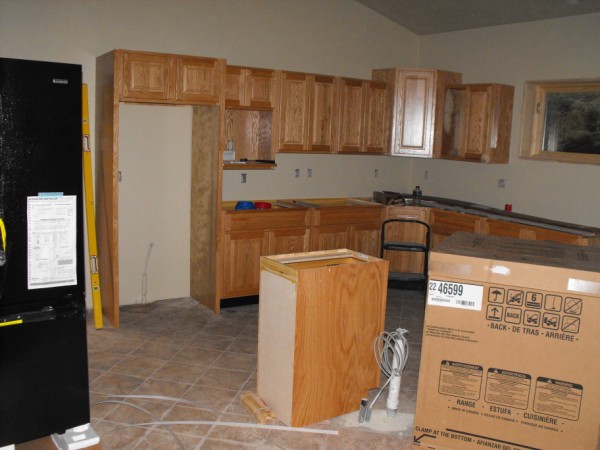 How is this looken for a guys Hut..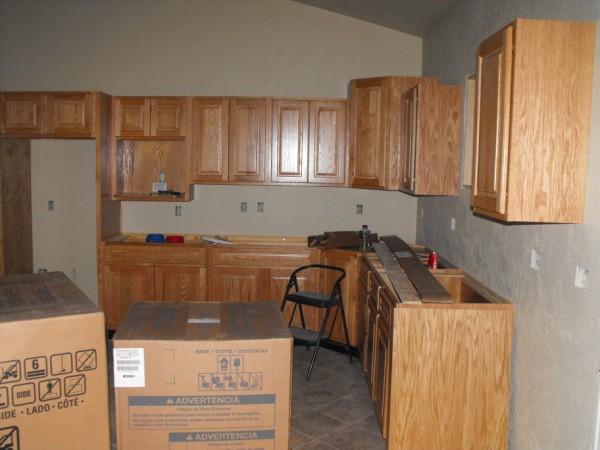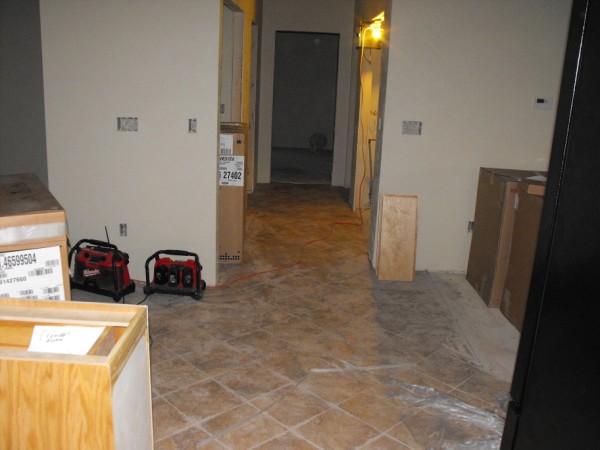 this is the hall way to the bedrooms..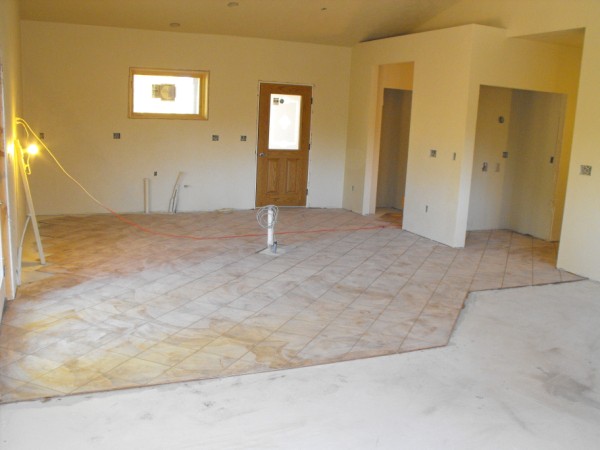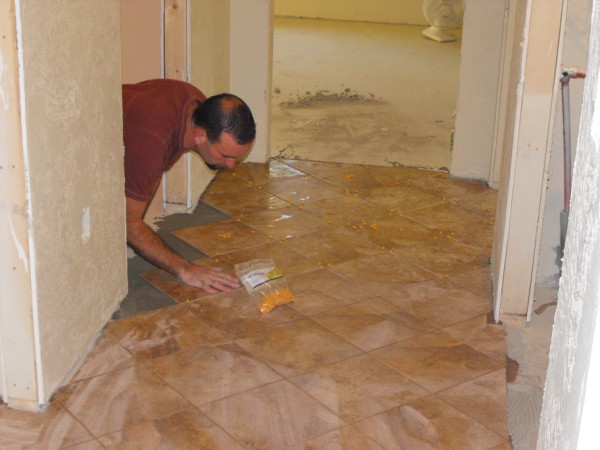 Here are a few photos of Jason's nice Tile work.. I can't wait to see it now..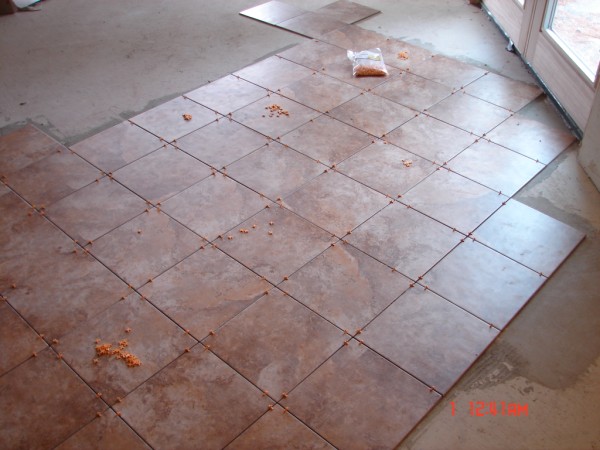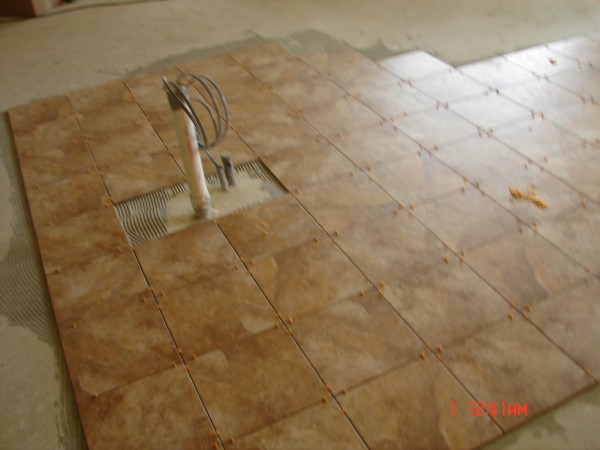 Today is Oct 21.. it's cold and raining here but I am in the Garage on my computer.. Here is a look now showing you the new paint.. I just love it and can't wait to move in.. It's been a long time coming..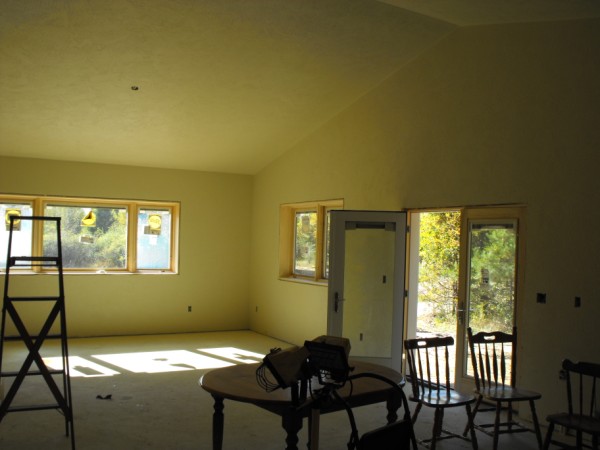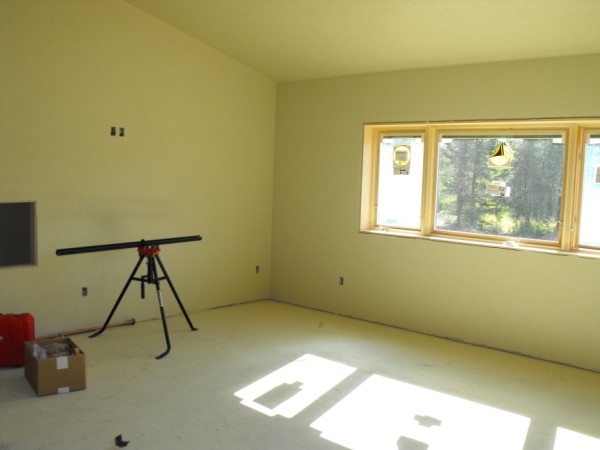 Living room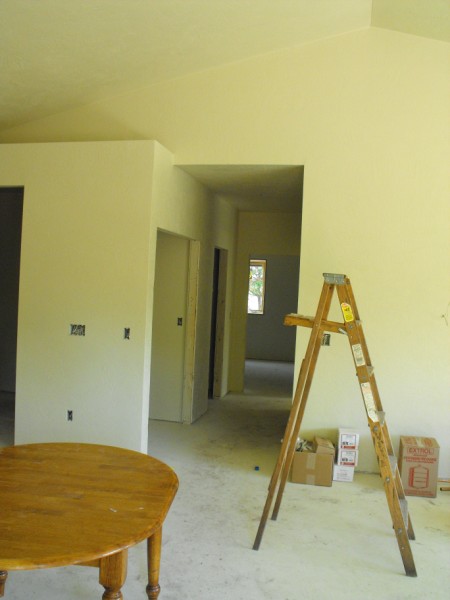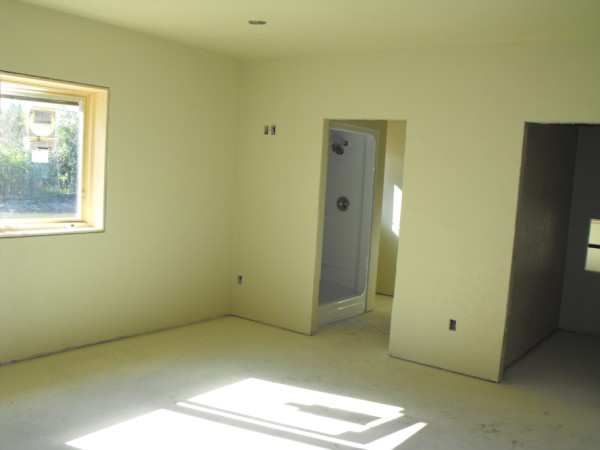 Master Bed room looking at shower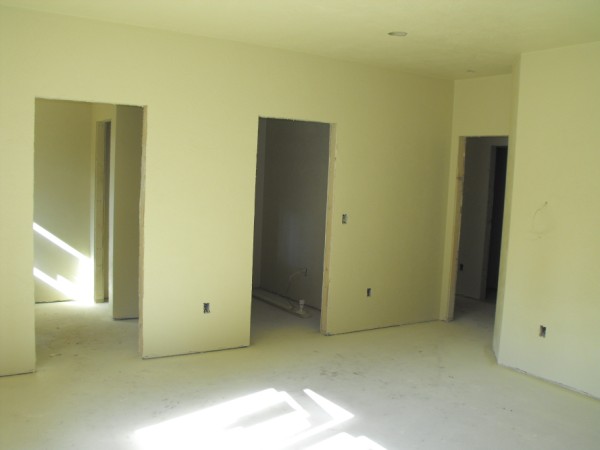 Above, is the master bed room again..
Today is Oct 9th.. here is the update today.. As you can see they have finished the plaster look to the walls.. Even the Garage.. I have the best looken Garage in the UP... Well, Almost...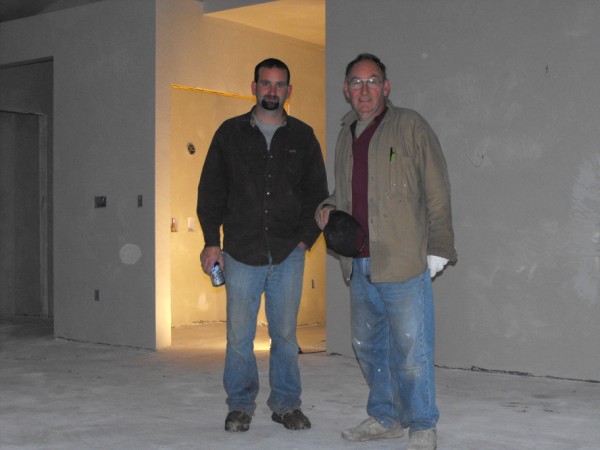 Yes, I am beat.. Just watching the guys work is hard now..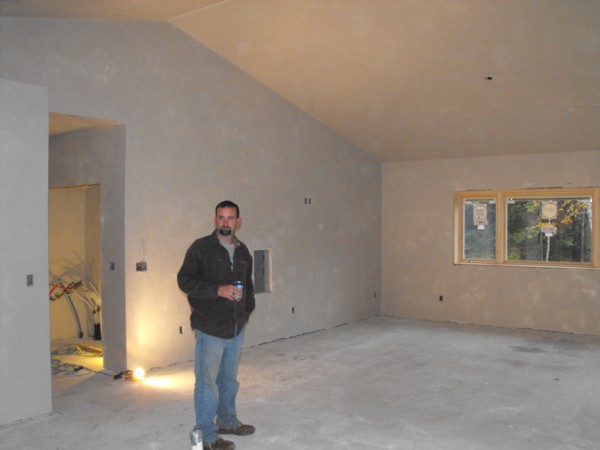 My Son Jason, he's the "General" on the Job!!!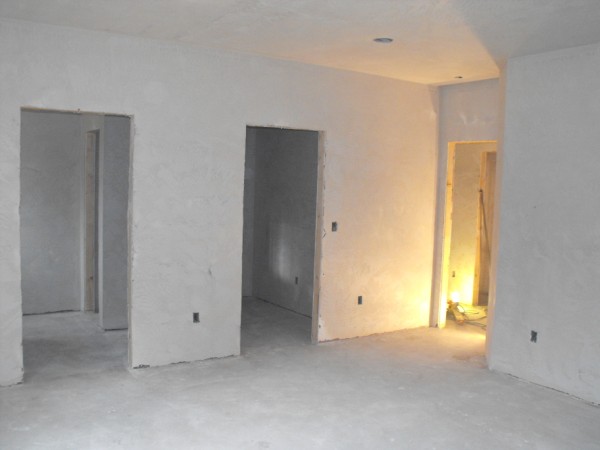 Master bedroom.. Left door is the bathroom and the middle door is the walk-in closet.. the right door with the light in it is the hall way..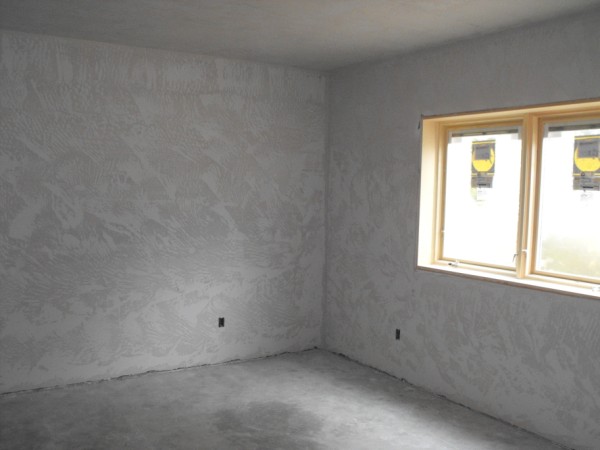 Second Bedroom.... Moms New Room...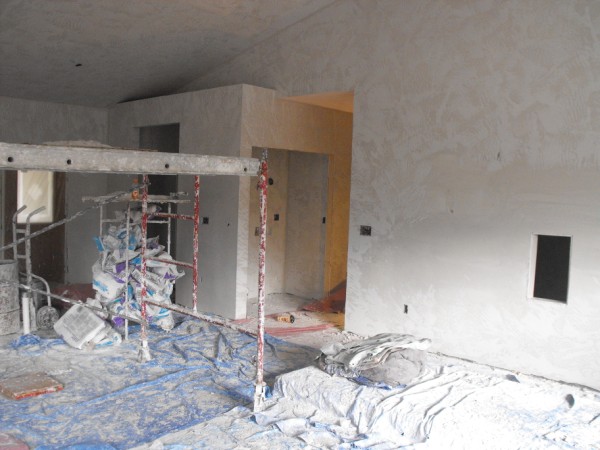 Living room and the open closet is the Washer and Dryer (Stacked)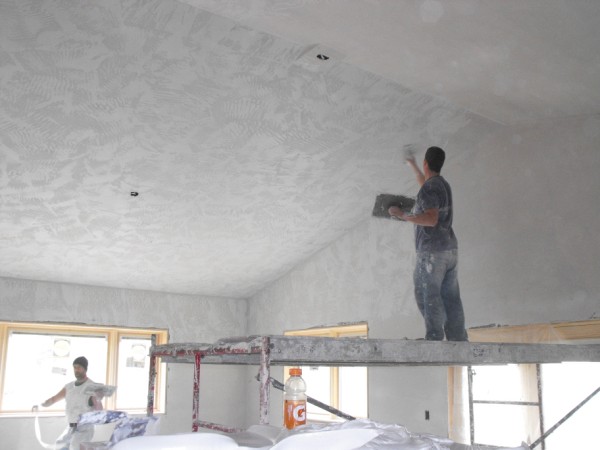 Here we are again... ON Tuesday they dropped off the sheeting for the walls.. Then on Wednesday they came and hung all the sheeting.. Now today it's Thursday October 8th and they care putting the finish on the walls.. It's really coming together now... Have a look inside and see..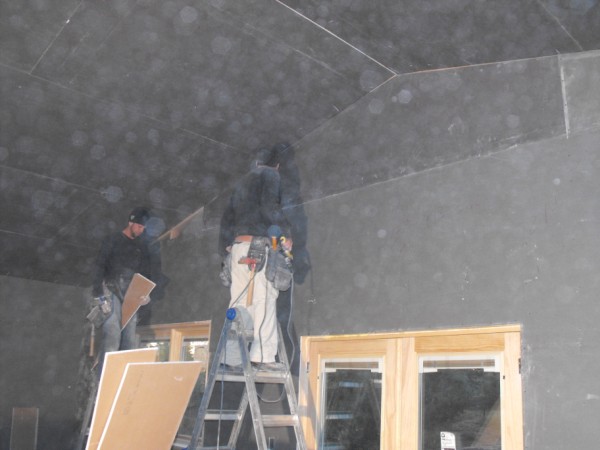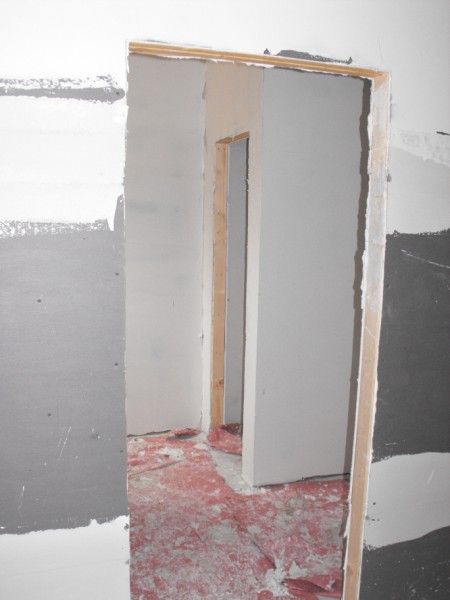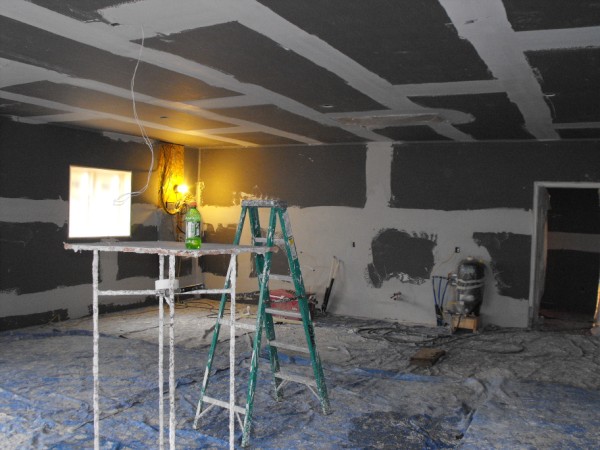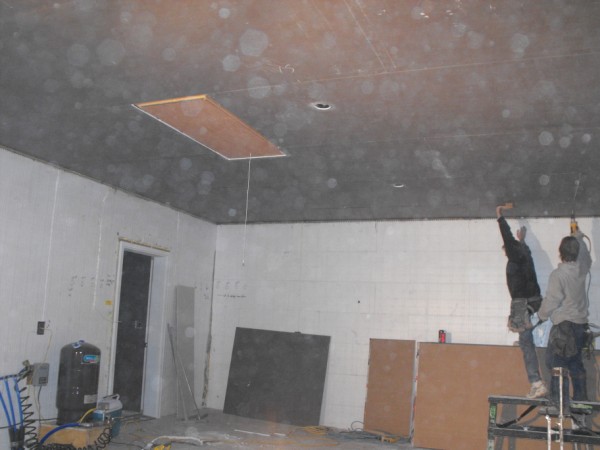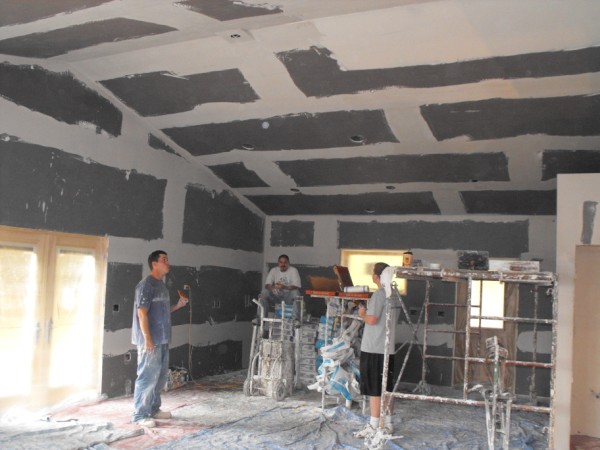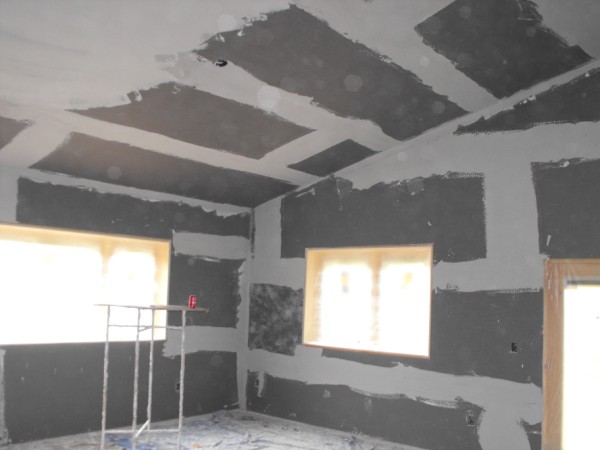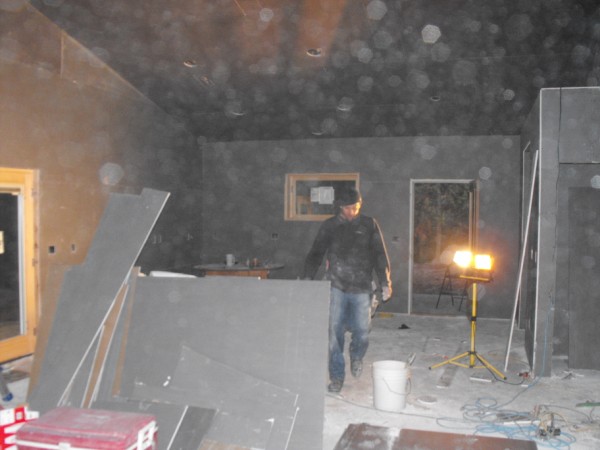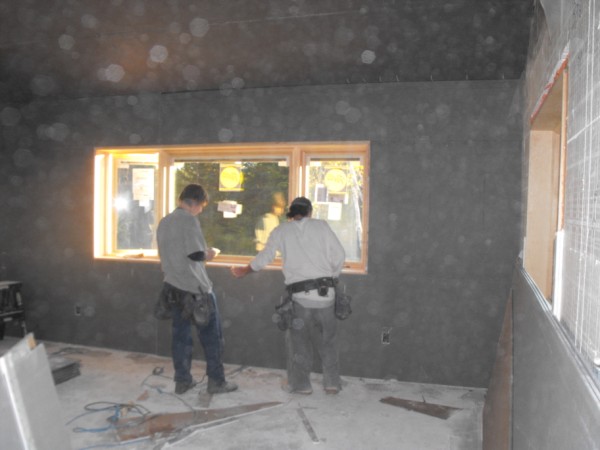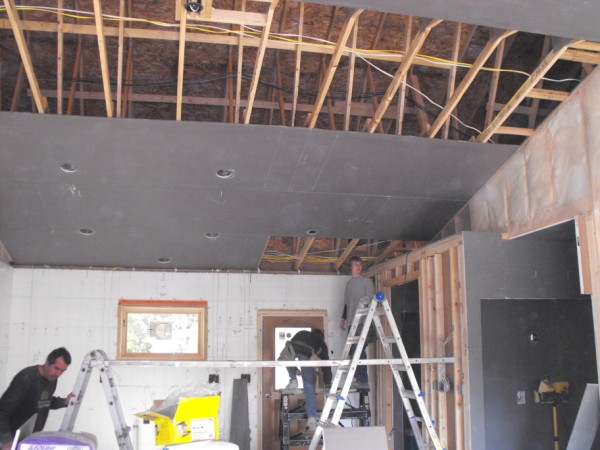 Sept 19th 2009... here we are today...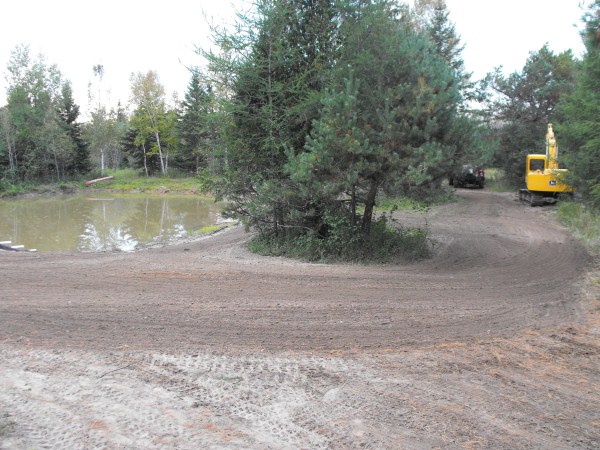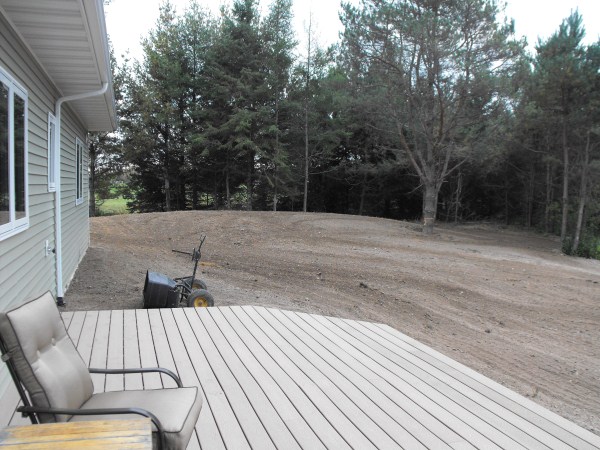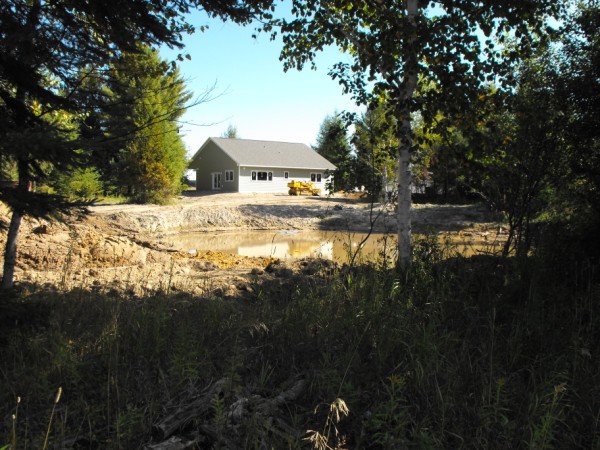 I love this view.. It's from the back of the pond as you can see...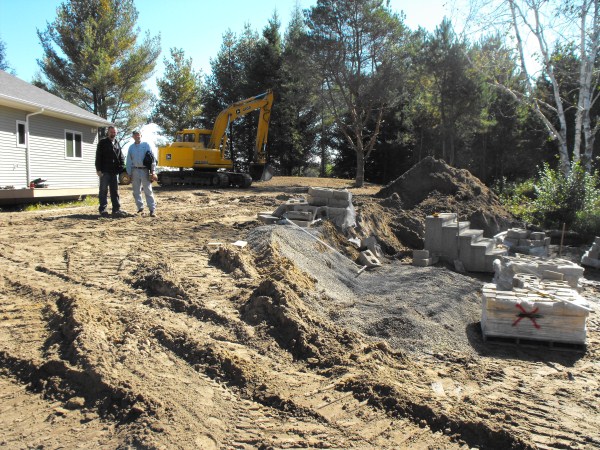 "Rays Garage Again"!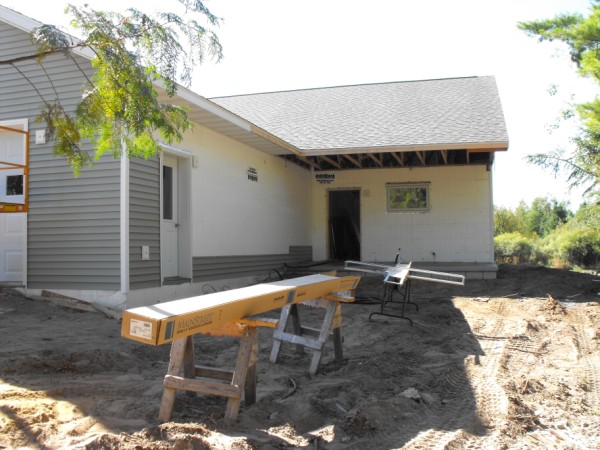 Today is Sept 16th 2009. We are sure making some progress now and I can't wait.. I am sure you too will enjoy my new home.. Have a peek and see now..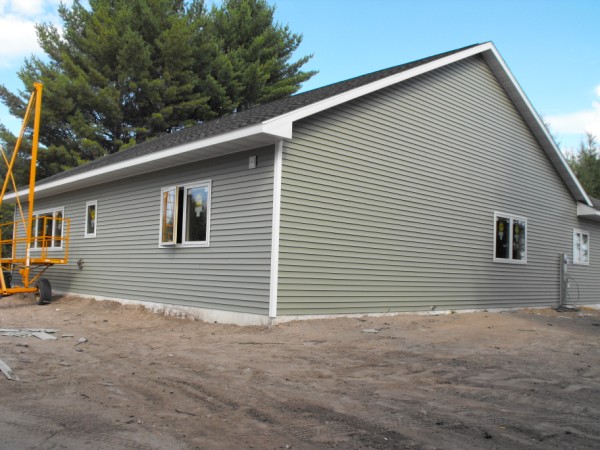 It's Green siding like the storage units.. Not sure why we see grey today?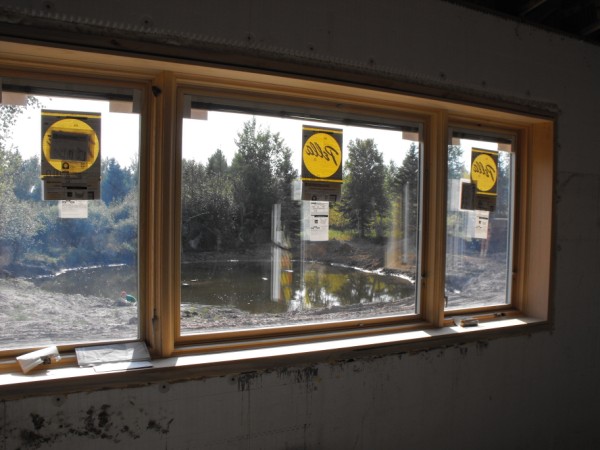 How about the window in the living room... Love it...
Garage entry door.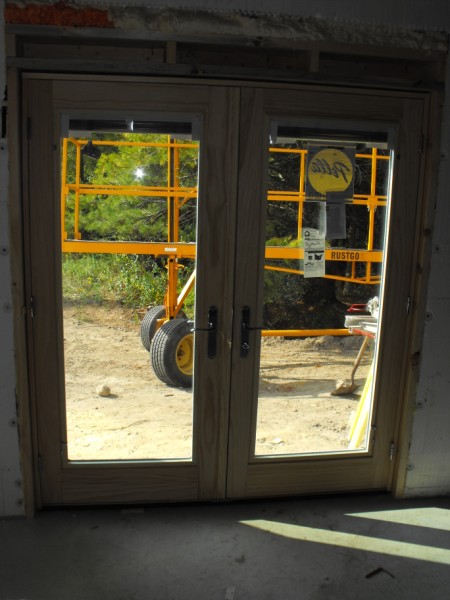 French doors to the outside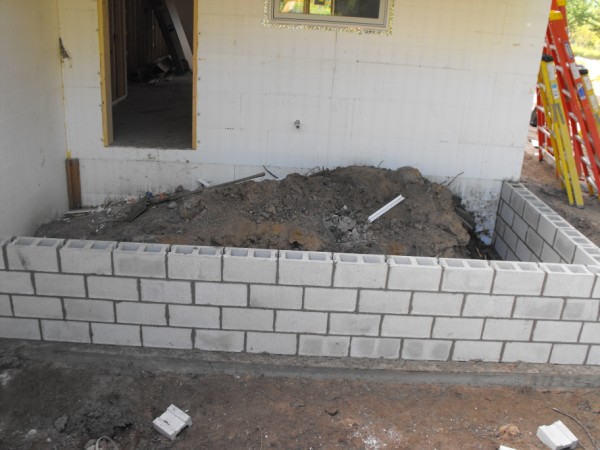 They are going to pour the poarch on Friday as I see it today.. We will see..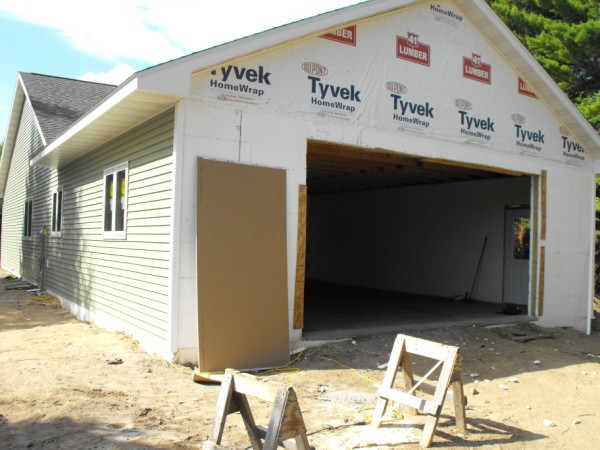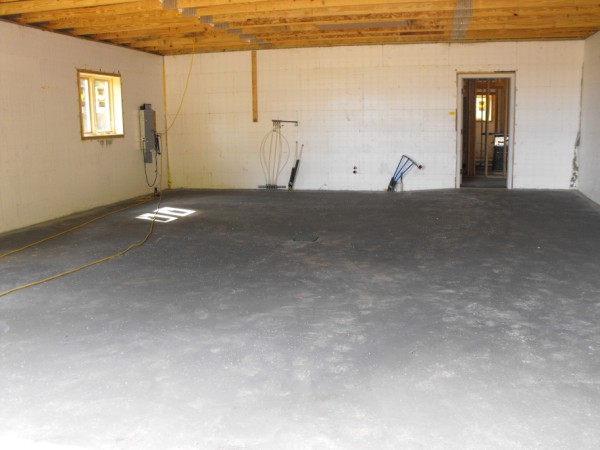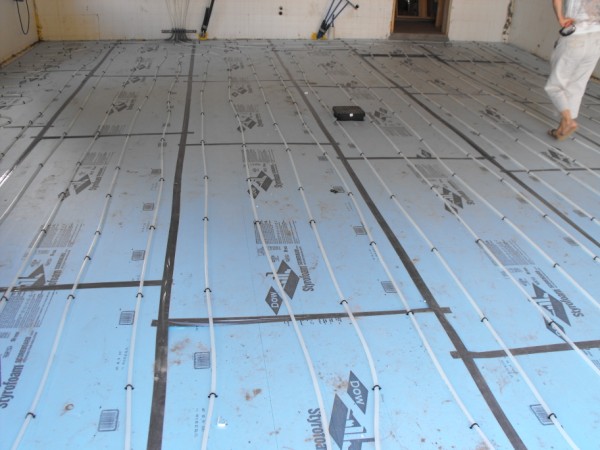 It's now Sept 5th 2009.. Neil has the walls up and now we are waiting for the garage floor to be poured. It is really looking good now. Here is the photo of the walls now for you to see.. I am proud of everyone..
Tyler built a raft for the pond..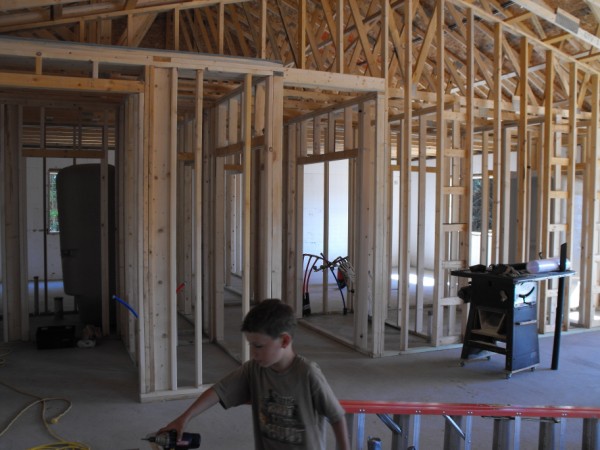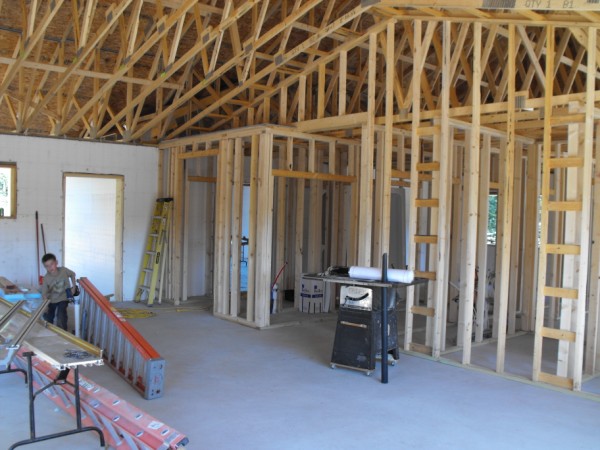 Living room looking at Kitchen on left. Look at the high ceilings..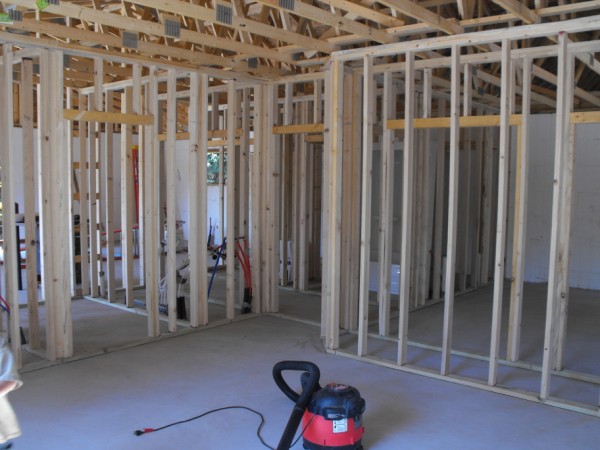 Master bedroom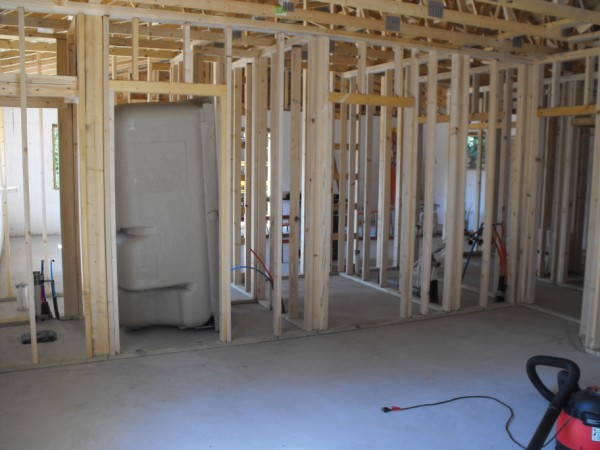 Master bed rtoom. Walk in Closet and bath room with 4 foot shower.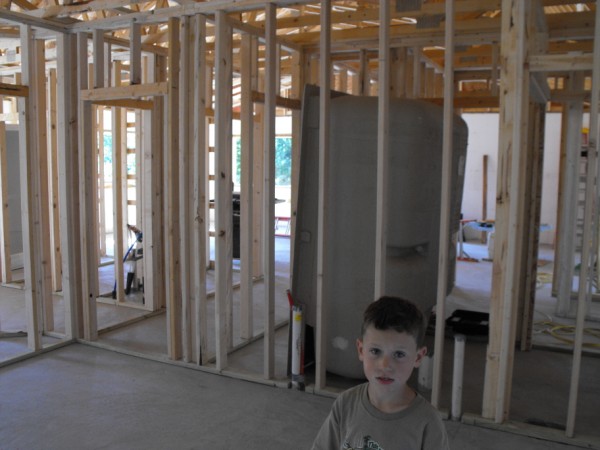 Extra bed room
Well, tomorrow I will turn 60 with God's wishes... Here are the up[dates to the house as of Today Aug 26th... It's sunny out but the MIOSHA was here today and he brought a gloom over the place.. Neil has to make some changes I guess. I hate to see them show up but then they do keep some others in line..
Here you are...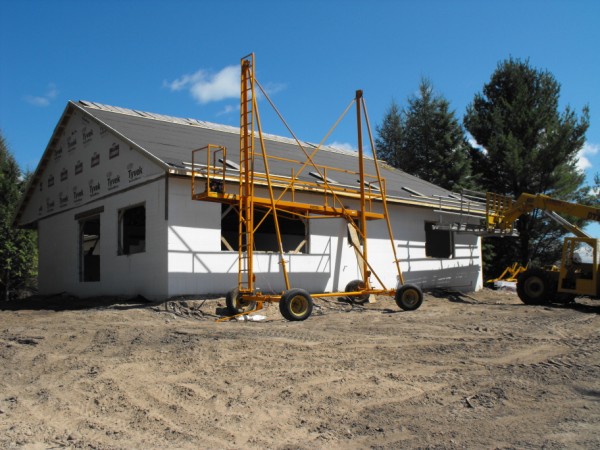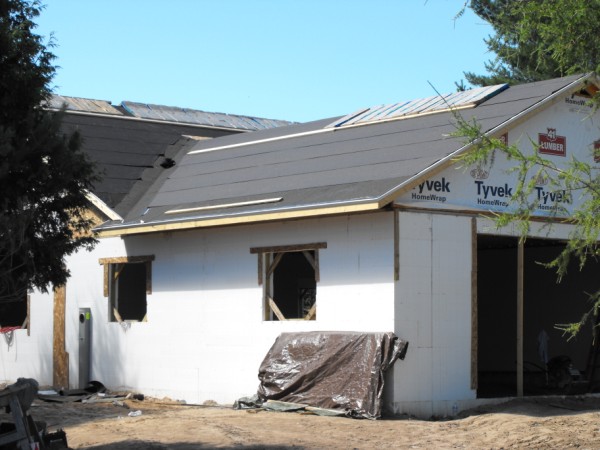 Soon to be with a full roof...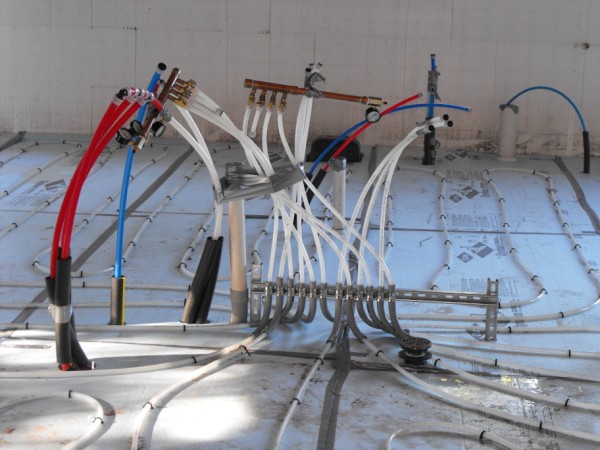 Phil's the plumber not me?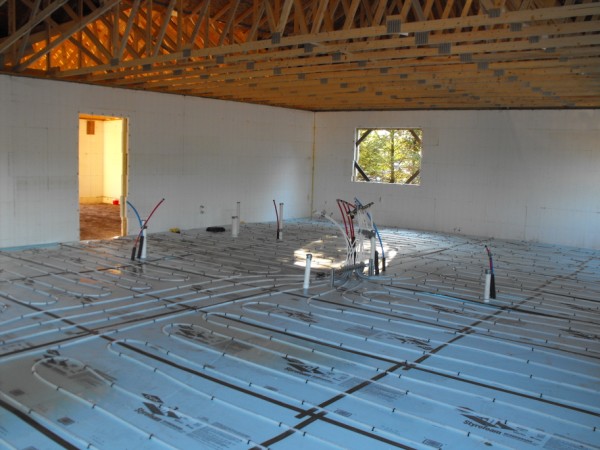 Here is a look at the In floor heat.. It should be darn nice in the winter now...
Yesterday was Aug 19th... Neil got the Trusses all up and now is in process of sheeting! I am happy and
excited too... It's coming now all together finally... It's all because of my Son Jason, Its been him all e way!!! He's truly a son to be proud of... and I am...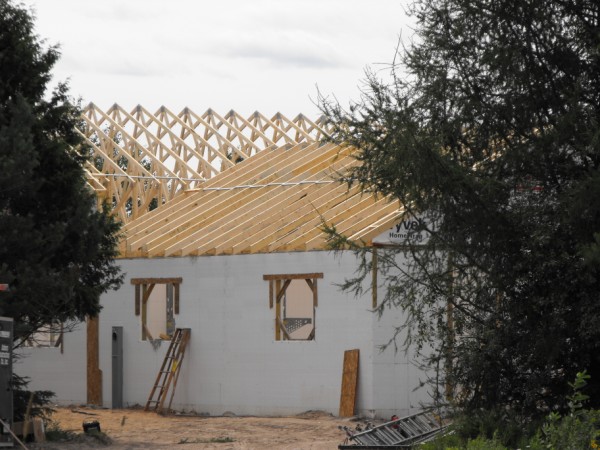 This View is from the Storage Units to my home now...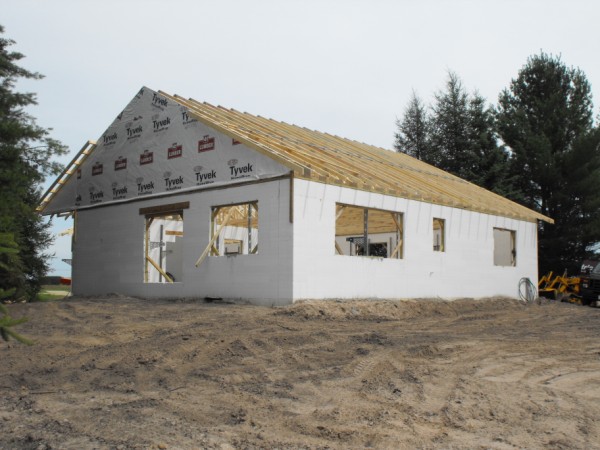 This is from the Pond looking at the house.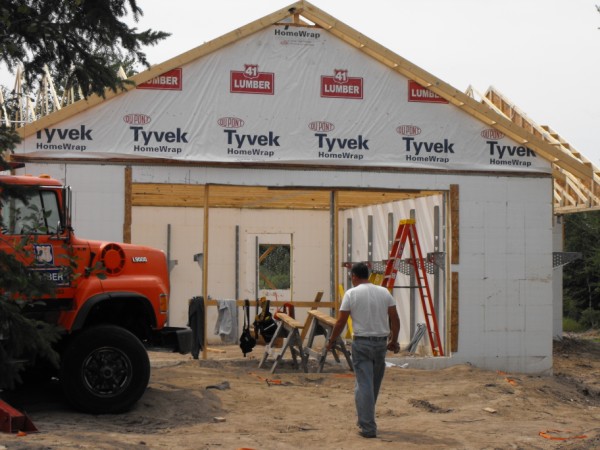 Looking into the garage as you can see... Some day it too will be full.. hahaha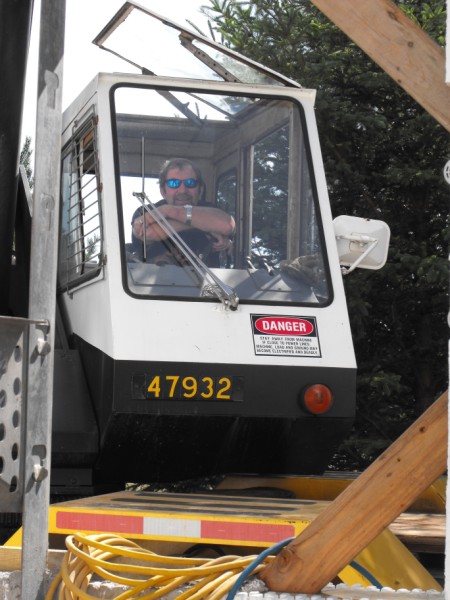 This is a Life Long god friend.. Rod, he is the owner of the Crane and operator.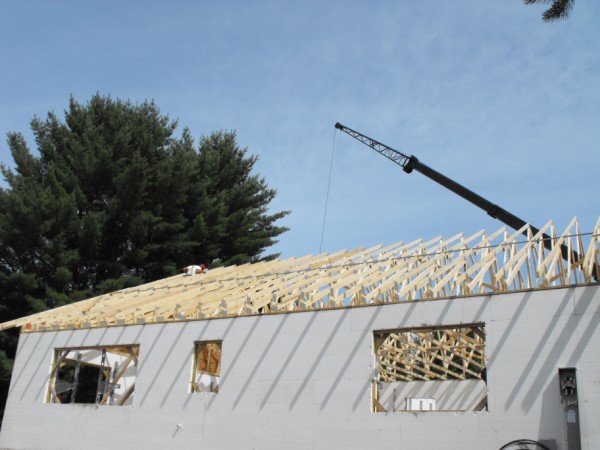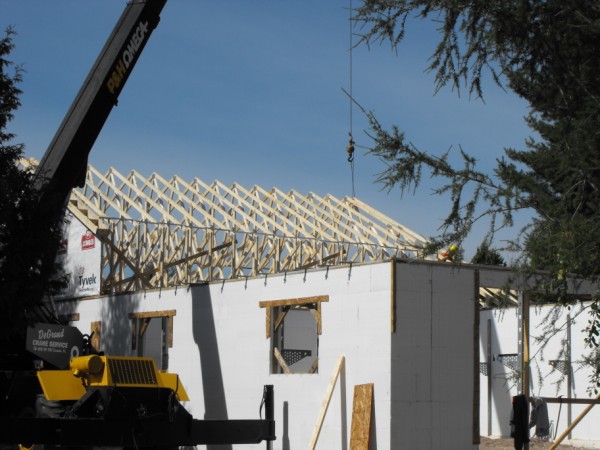 As you can see we are setting the Trusses....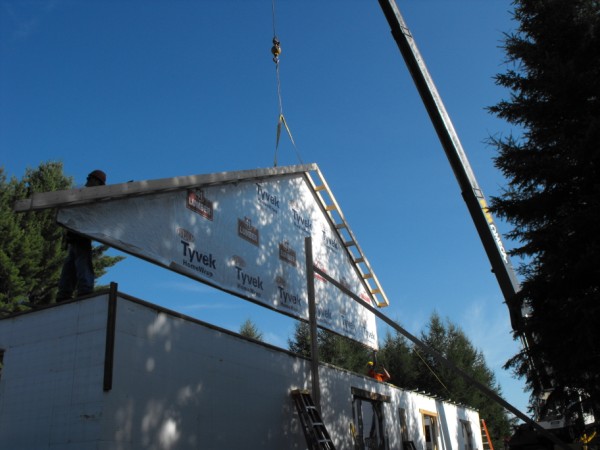 This was the first one.. he came with the Crane at about 8:15 Am.. Had to set up and all..
Rod was gone then at 1 PM... All in a days Job I guess..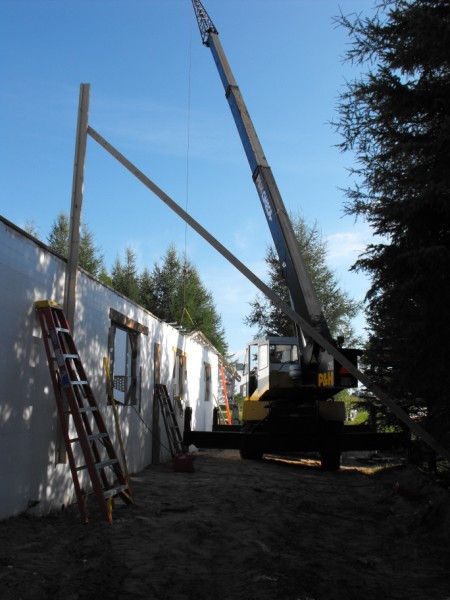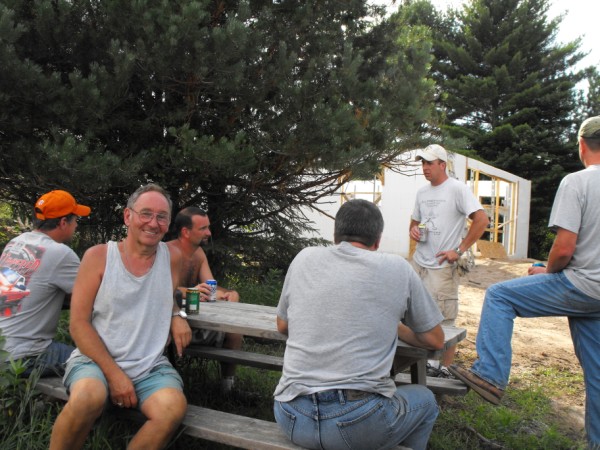 I was so happy we are done with the Walls, they are all full now of Concrete..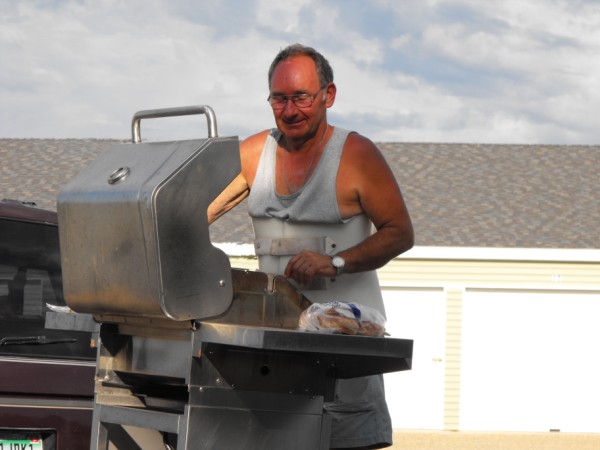 I took my Grill to the site to grill some Hamburger for the crew.. I am darn lucky to have some friends as I do..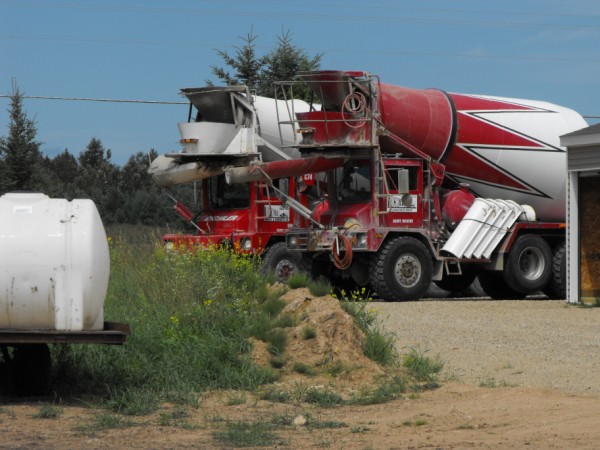 The Trucks are all waiting to pour the walls.. It took about 30 cubic yards of Concrete..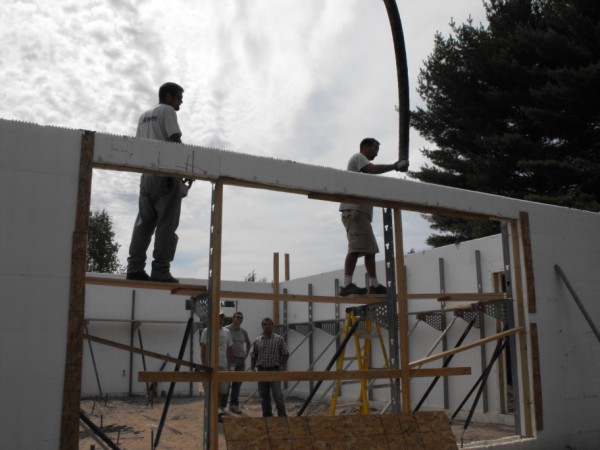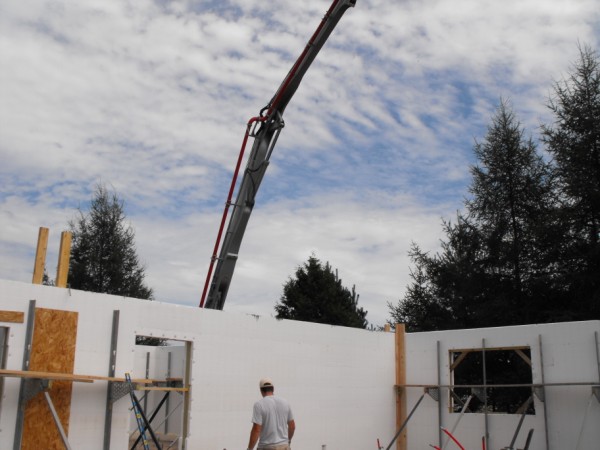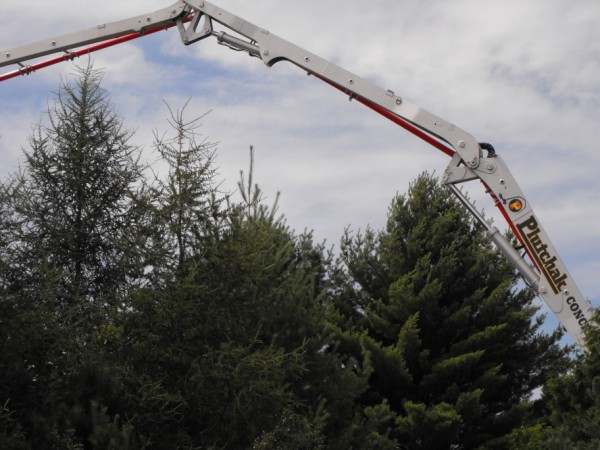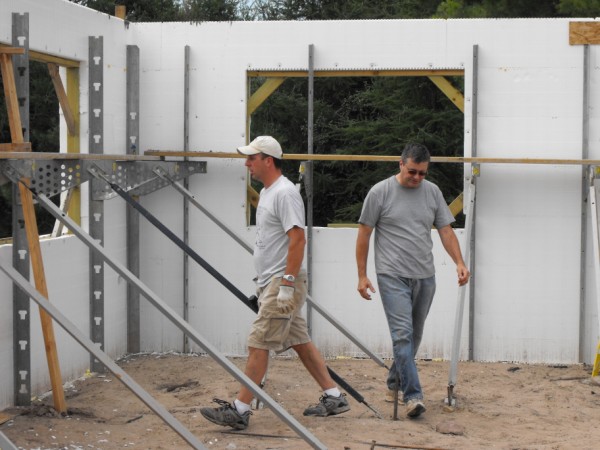 Dupey and Rob... thanks Guys... one is coming and one is going.... hehehe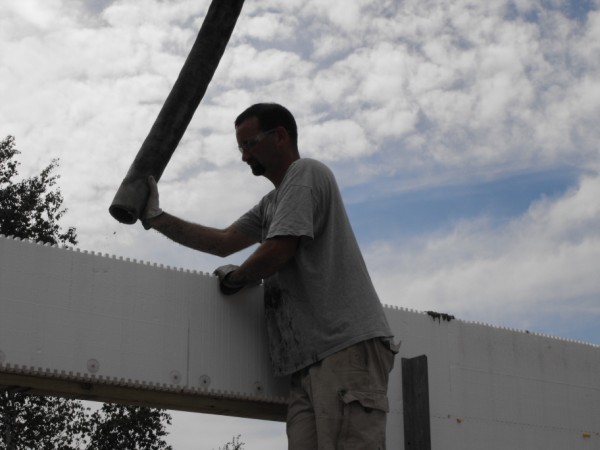 Today is Aug 12th.. About to pour the walls on Monday Jason figured.. I can't wait then the carpenters can start too..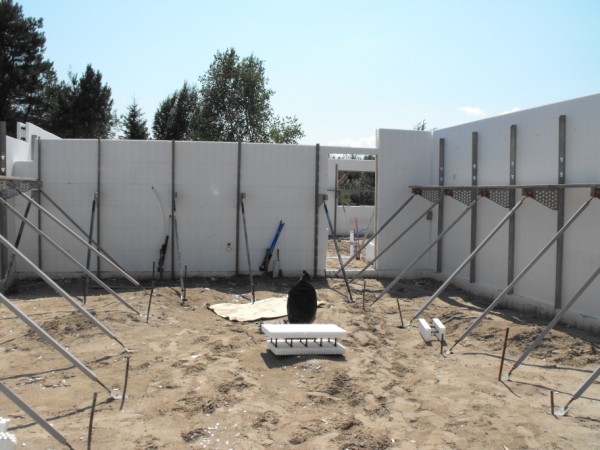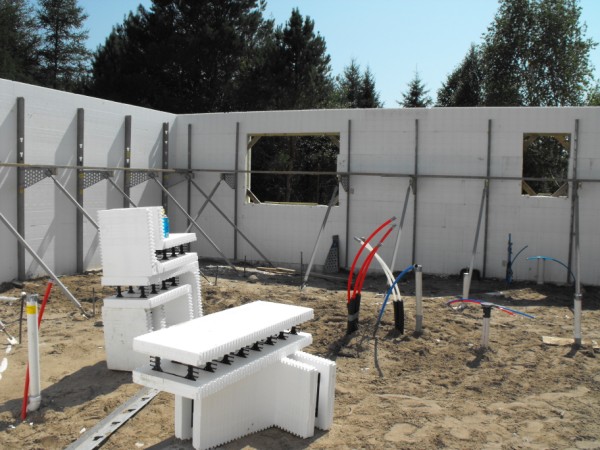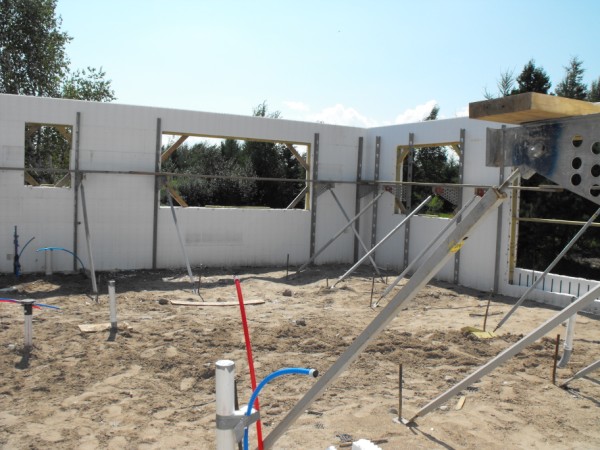 Well, Today is Aug 6.. We have sure come a long way since spring.. but more to come..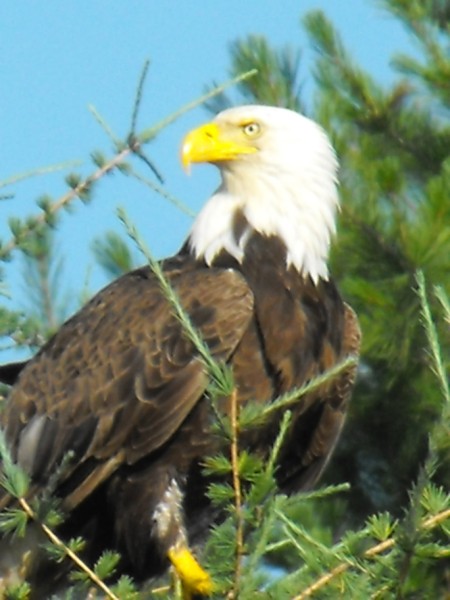 As you can see we have a visitor who lives here for the fish..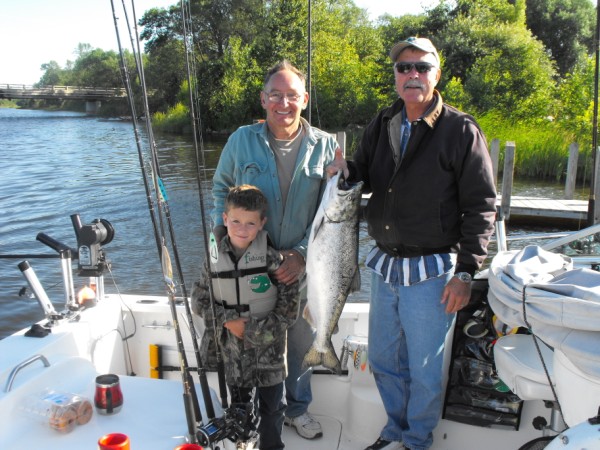 Building is hard work..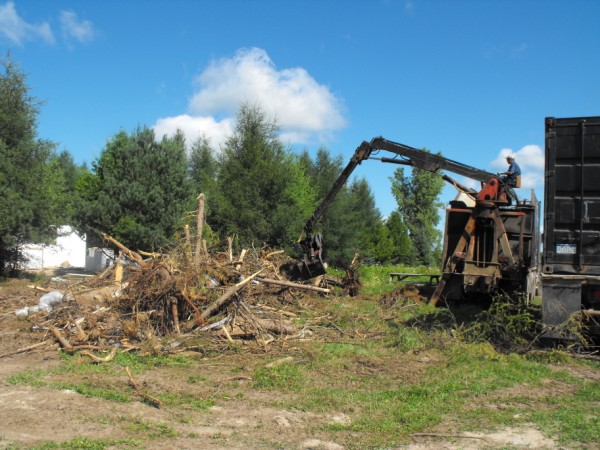 Trash Day as you can see.. It's now so nice to be cleaned up...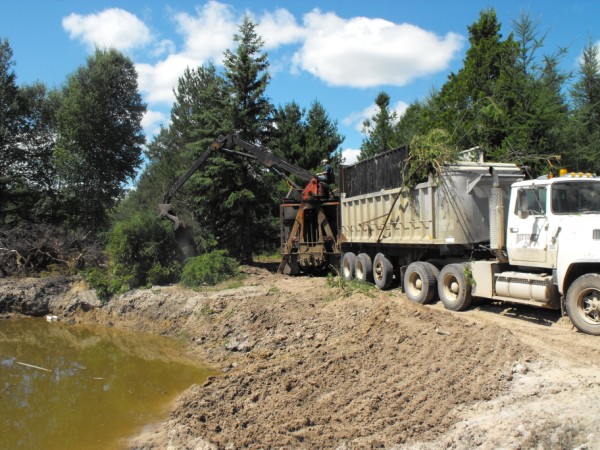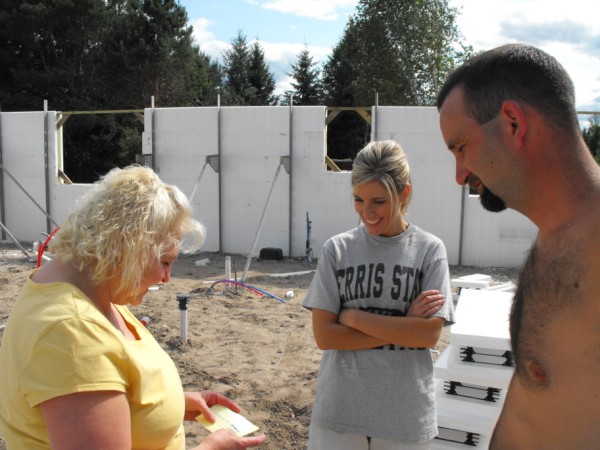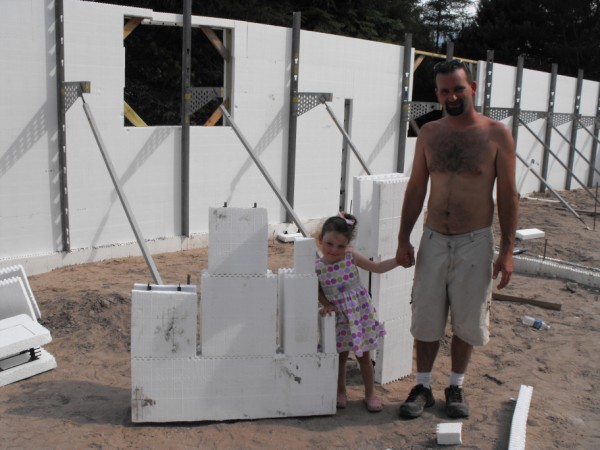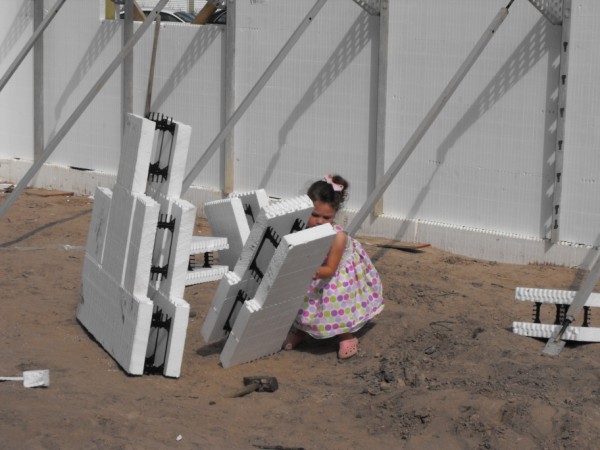 Grandpa's Big Helper.. In her dress she was putting the forms together..
Aug second and here we are.. soon to pour the walls..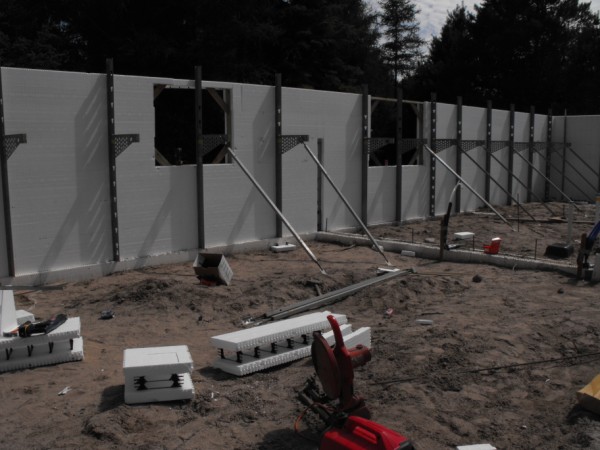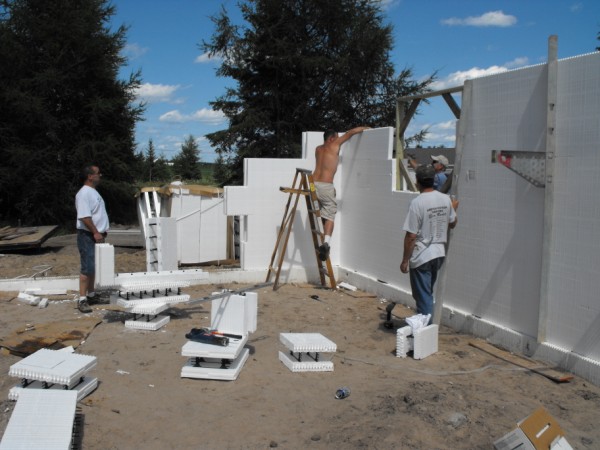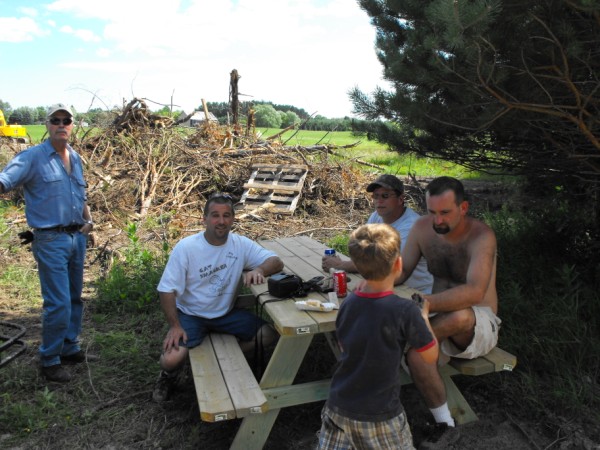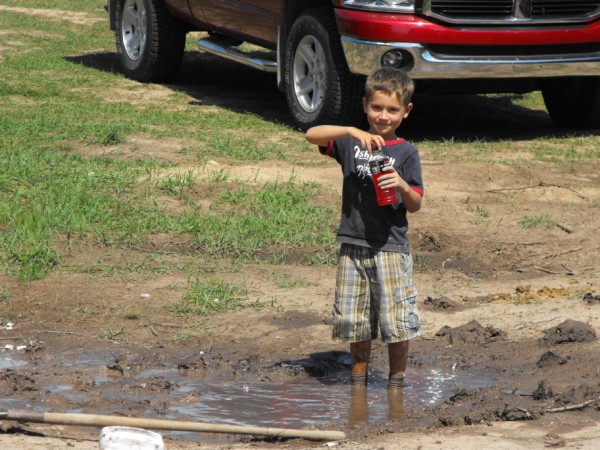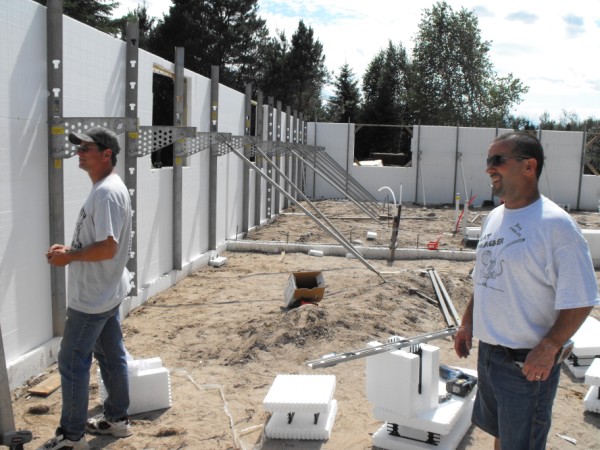 Well, here we are July 30th and we have some progress.. Jason has plans to see the walls poured next week. I hear the
Carpenter is planning on doing his work then in about 2 and a half weeks.. I am so excited to see this all done and me
with my remote in hand.. here is the look today...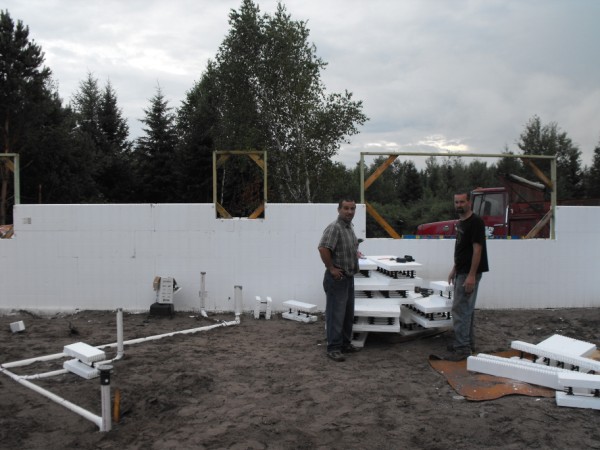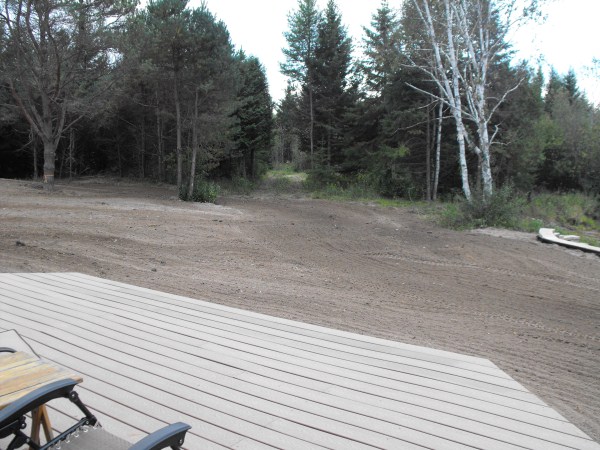 Da Crew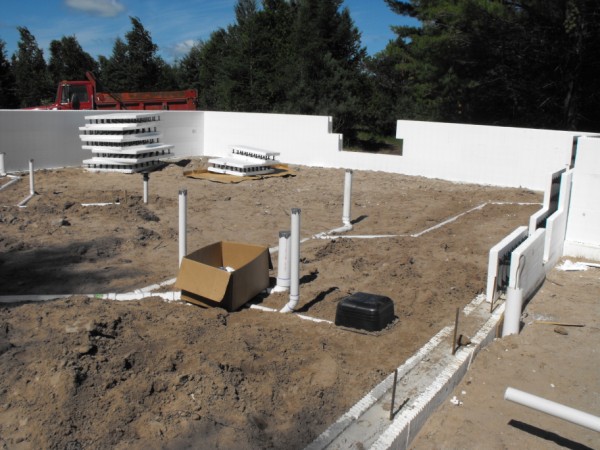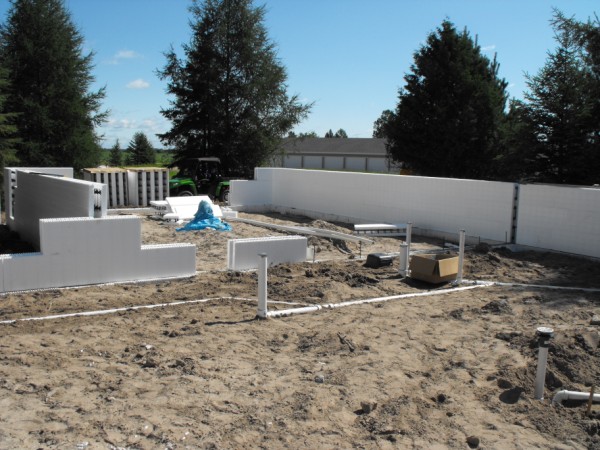 Yes, the plumber has been here now too..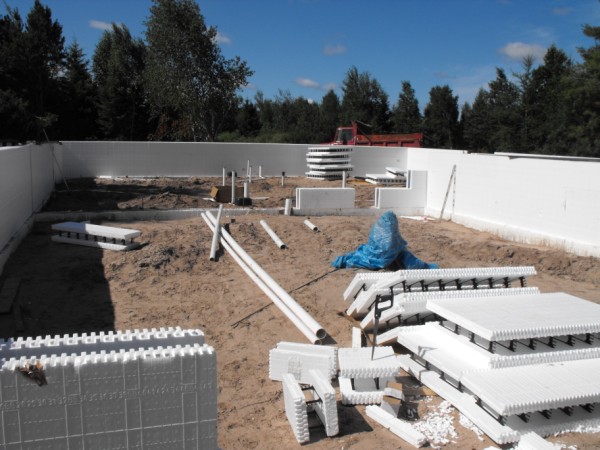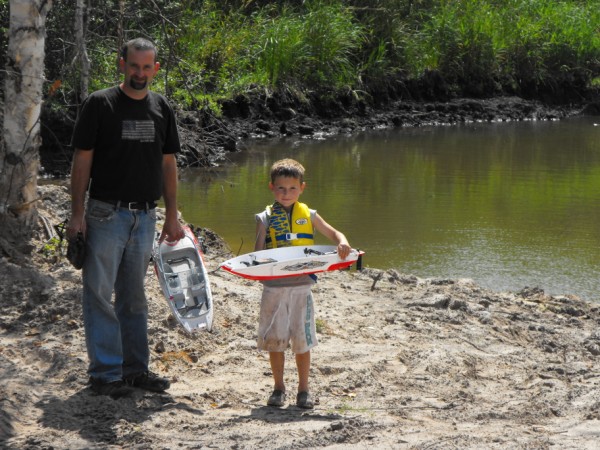 Boat in hand..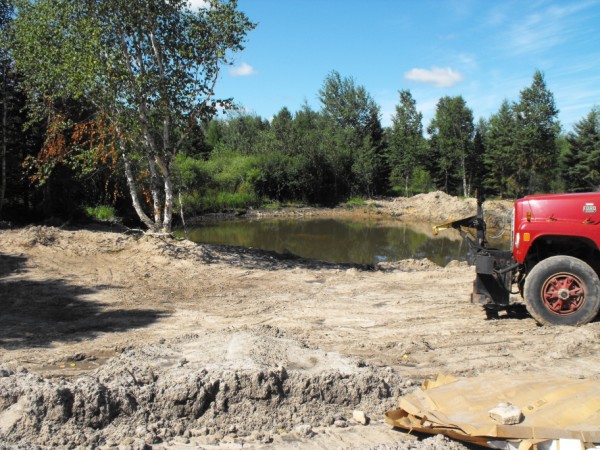 See the nice pond... I love it and so does Tyler.. He has a broken prop now so someone has to find a new one? My job I am sure..
July 18th UpDates Below...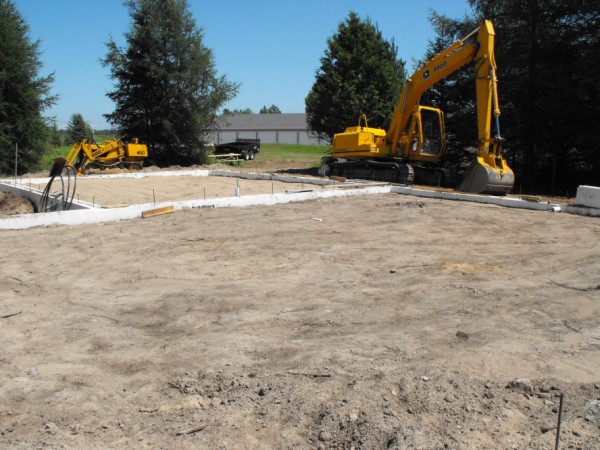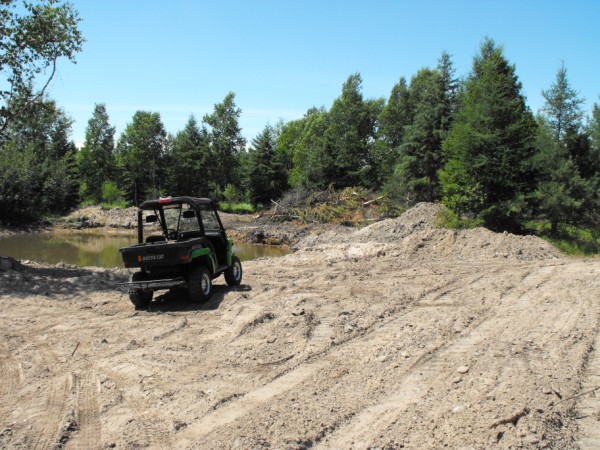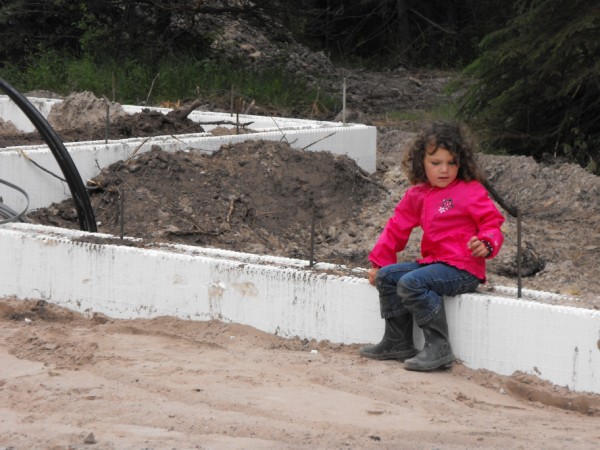 Woops, we did go fishing too... hehehe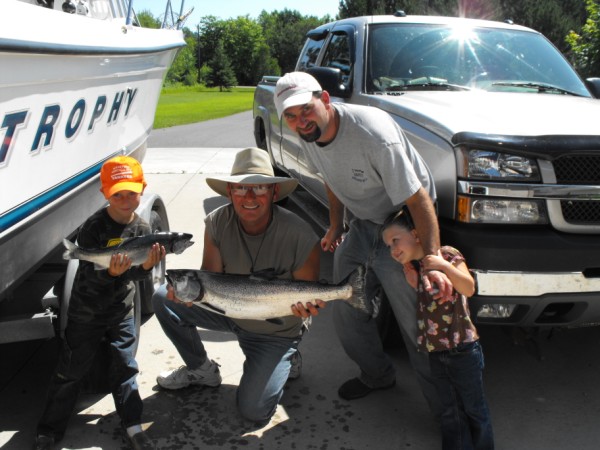 This Is Grandpas Crew... Now you can see my expert advice...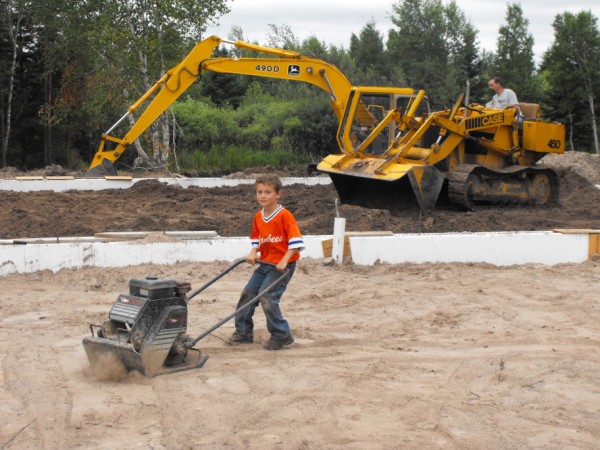 July 5th Update.. The kids went camping and I stayed home to move some dirt.. And I did...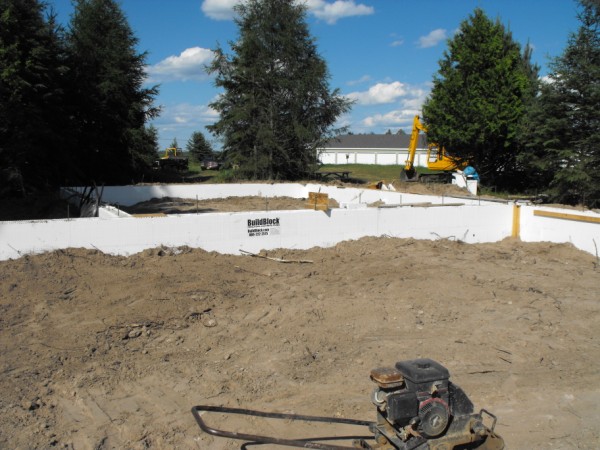 As you can see there is some progress.. Dirt in the house.. Yep,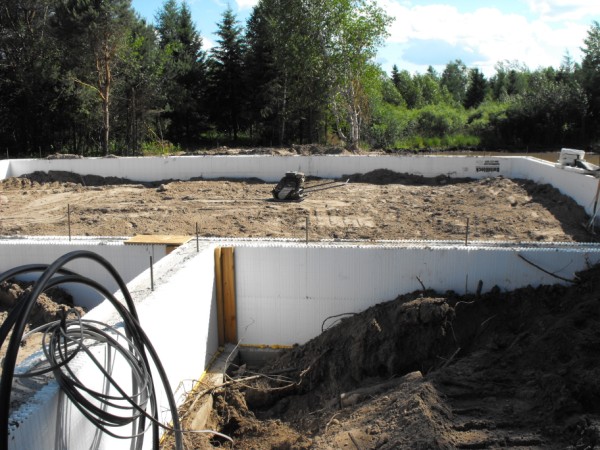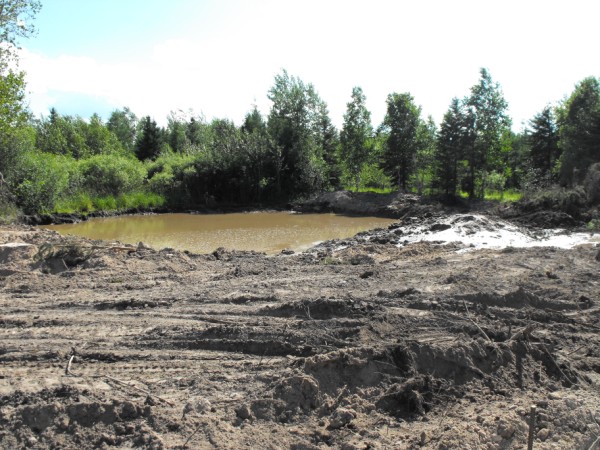 Once there is some grass and the projects are all done this is what it should look like
out of the living room window.. We hope...
June 30 Update now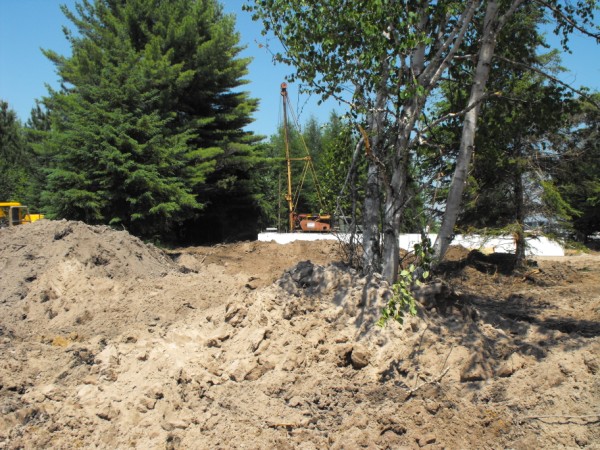 The well is now in...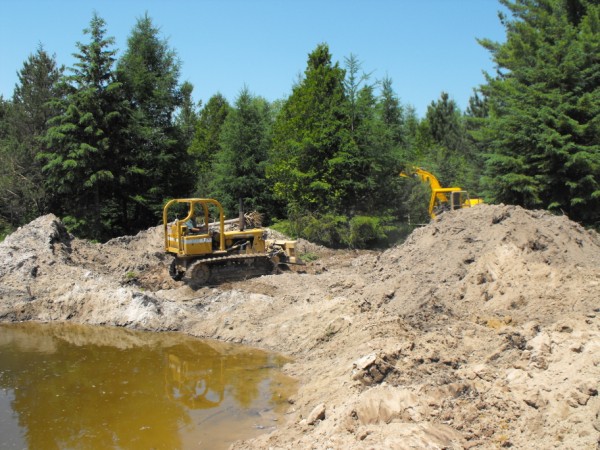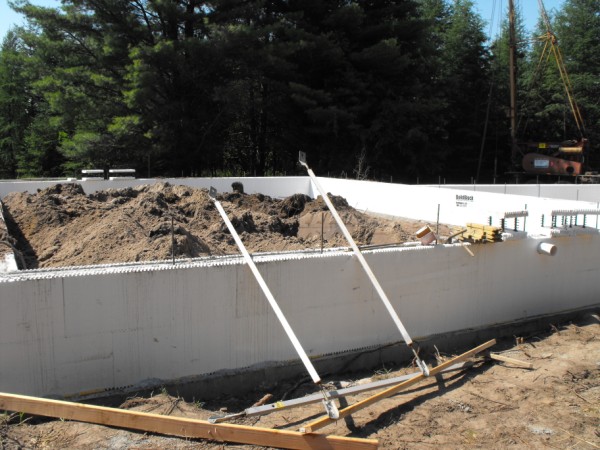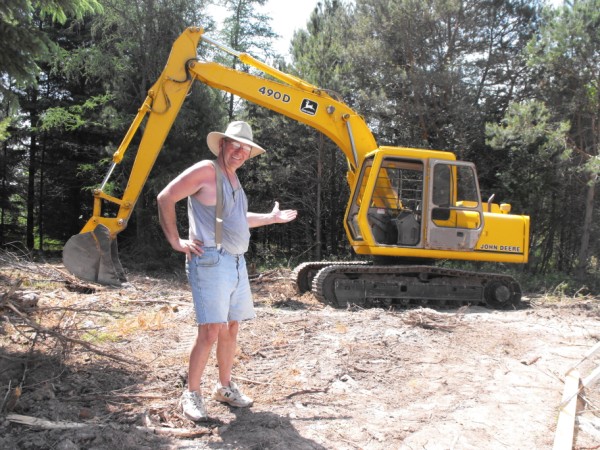 Our number 2 shove... There was just to much to do alone...
June 14th.. you can see someone was busy.. Mark and Jason that is..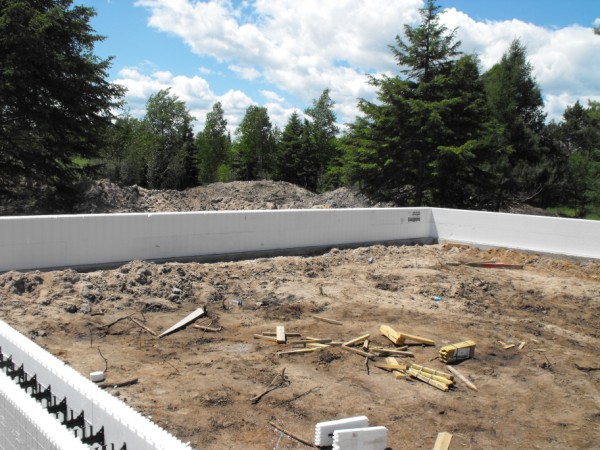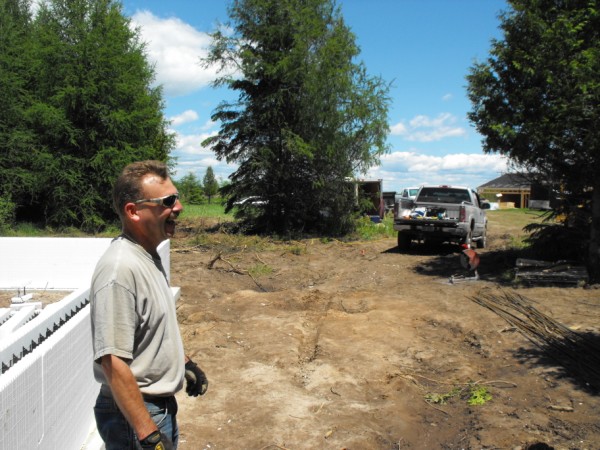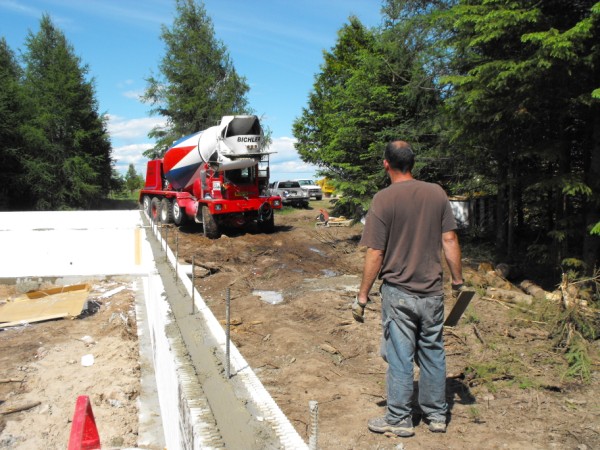 That's a lot of money in the truck... well, it was now it's in the forms..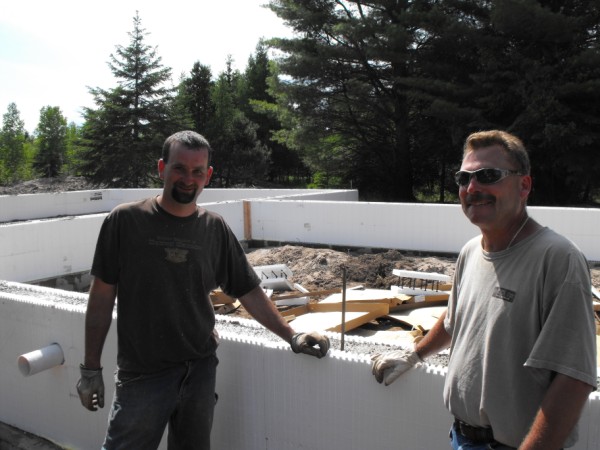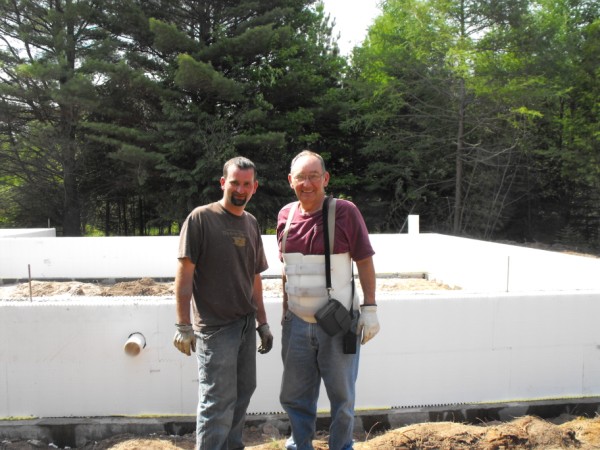 Another Father and son Project.. A new roof over my head..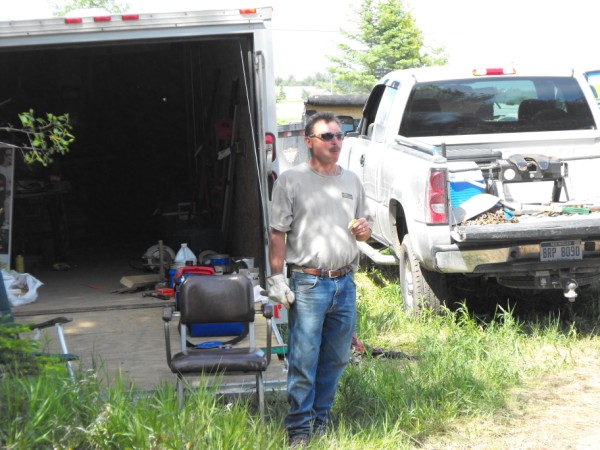 My Buddy Markie..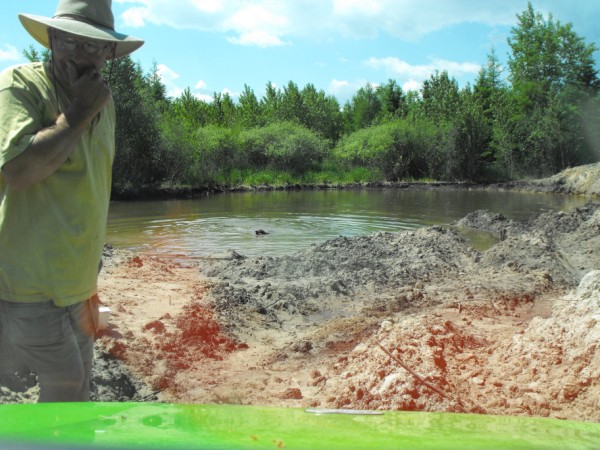 Ryle sure loves the water..
June 11 th UpDate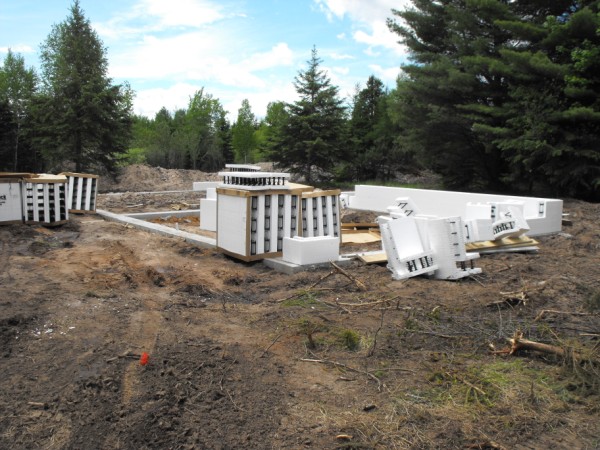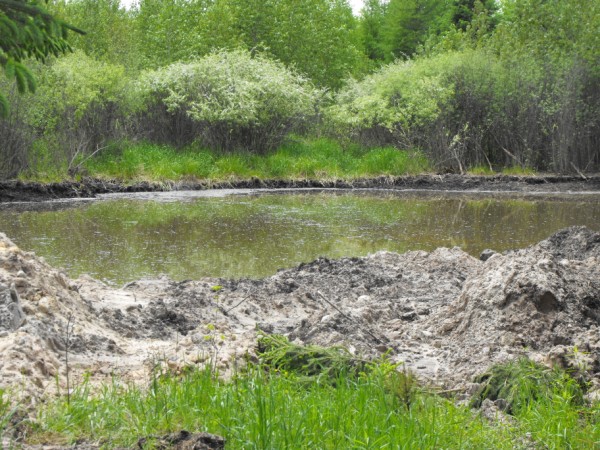 Nice view of the pond Storage buildings and even the new home..
Thanks to my Number one son..
How lucky can a guy be eh?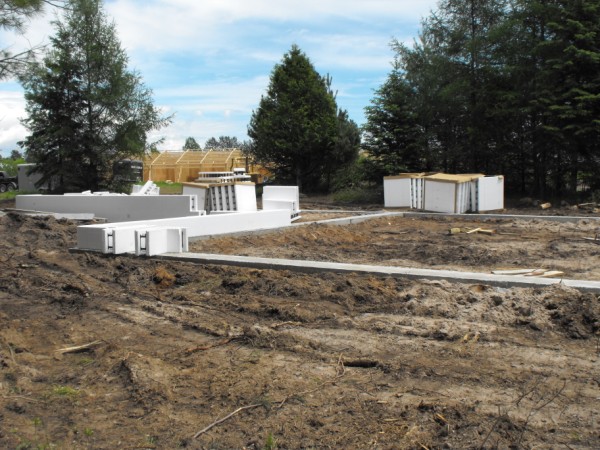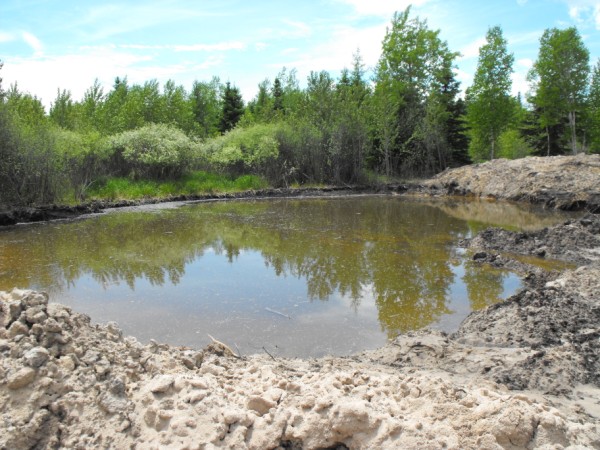 See, the pond is coming along.. Not all done but you can see the progress..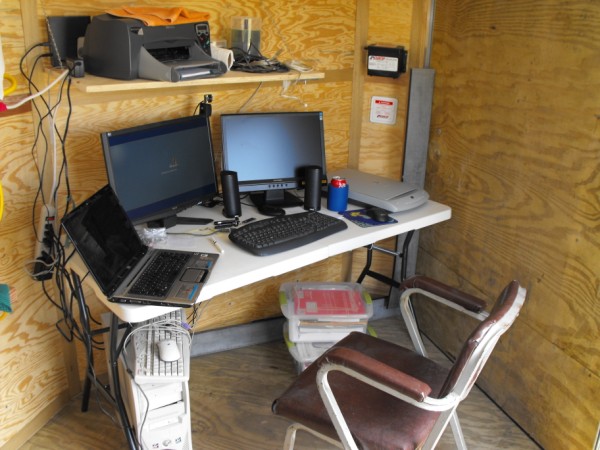 I have my Office now on Wheels.. It's being served with some electricity from the
Honda Generator we bought last year.. It's Great and with fast service too..
I am so lucky and back to my sanity now.. Great!!!
UpDate as of June 6th... We did the pour.. well, Jason and some buddies did it..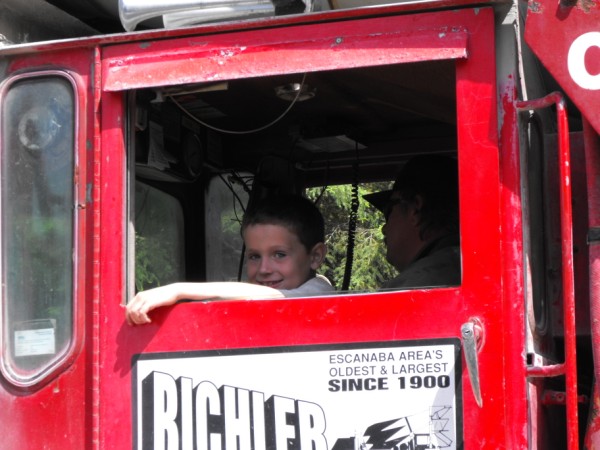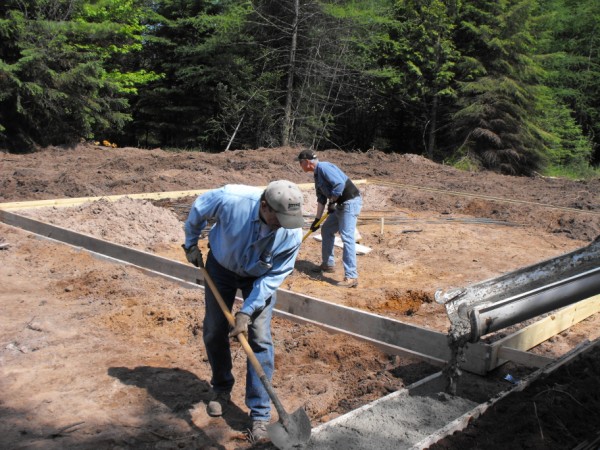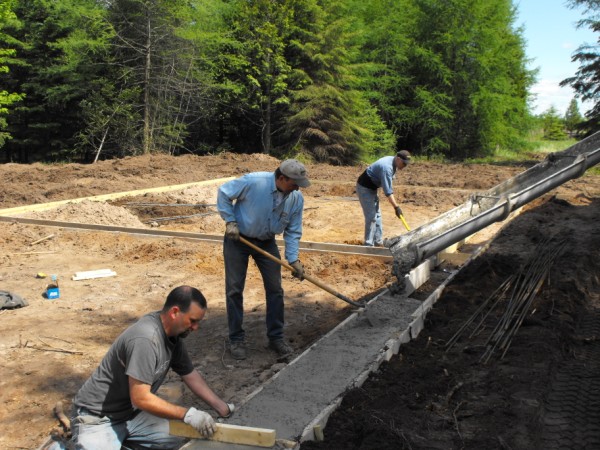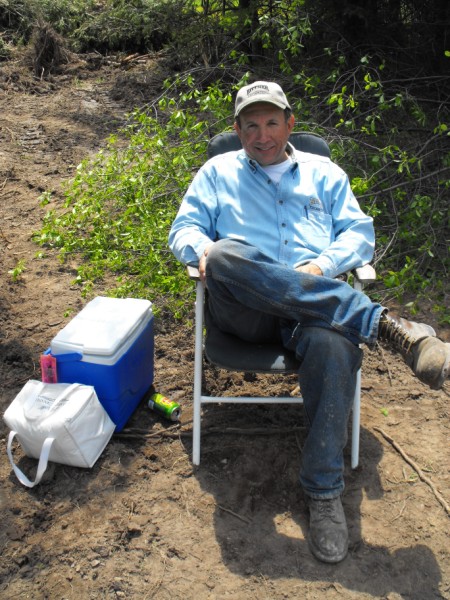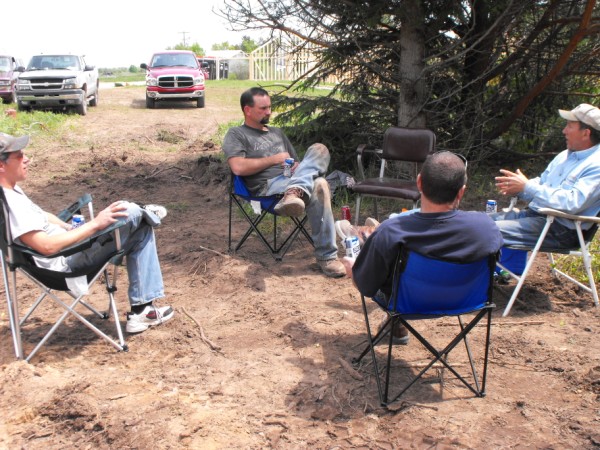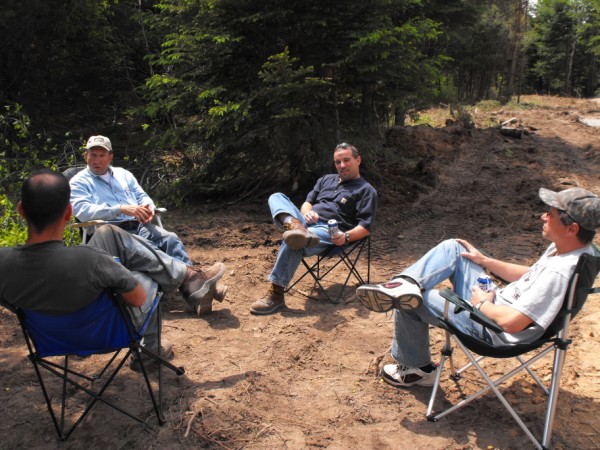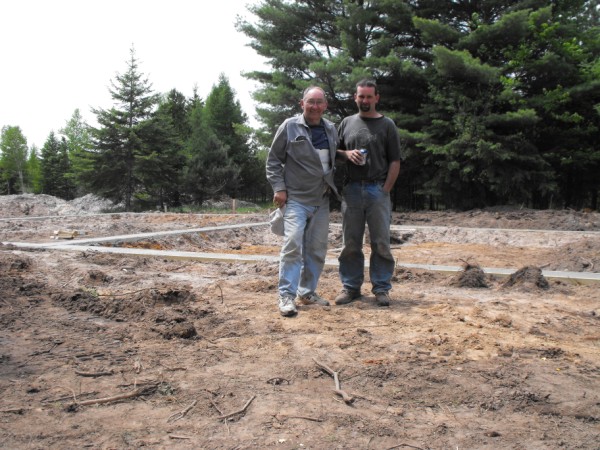 Another father & Son Project well done..
Her is where we are today.. June 1st...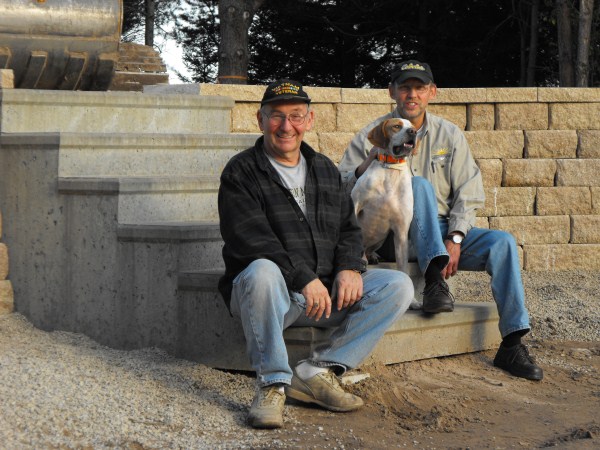 We hope this week to have some forms poured.. then to build the walls..
Here is an UpDate now on May 18th.. A lot has happened now.. It's dirt hauling time..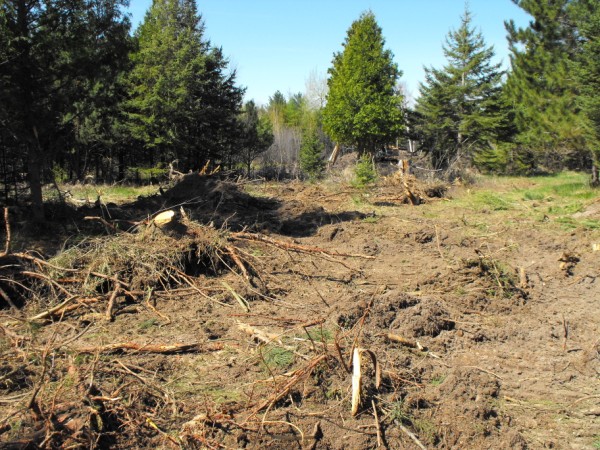 The house will be on the open land above now..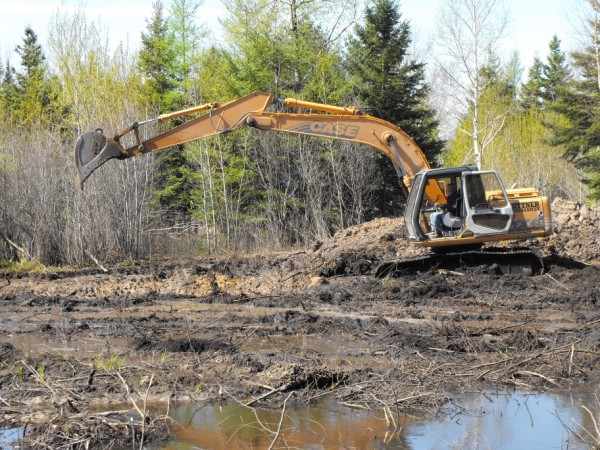 As you can see there is a start of the pond..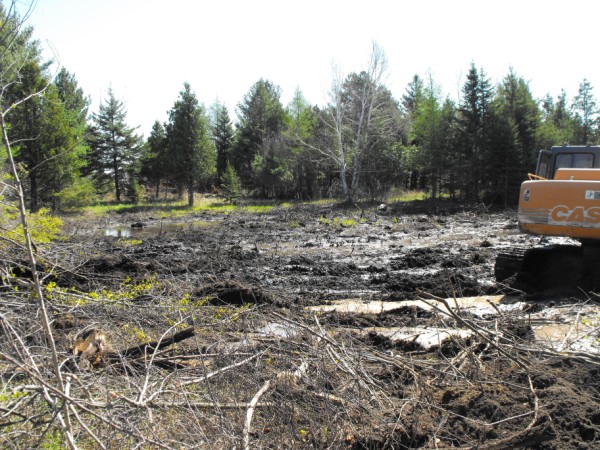 Some day this will be all filled with Water I hope..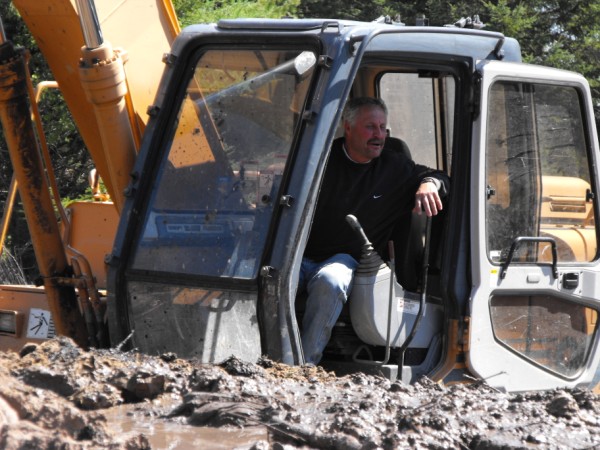 No, he's not stuck.. It was just the camera was able to Zoom in on him... That's Gary...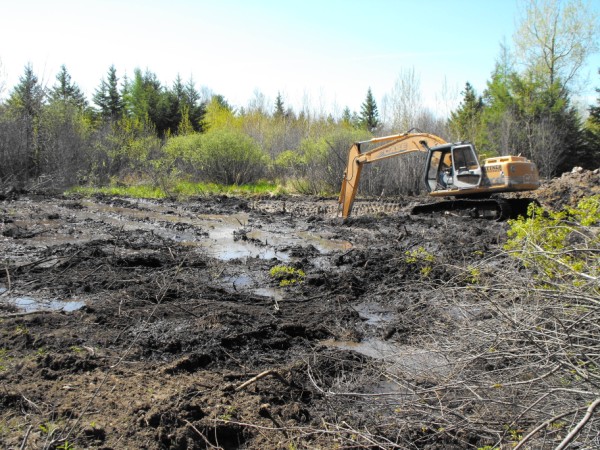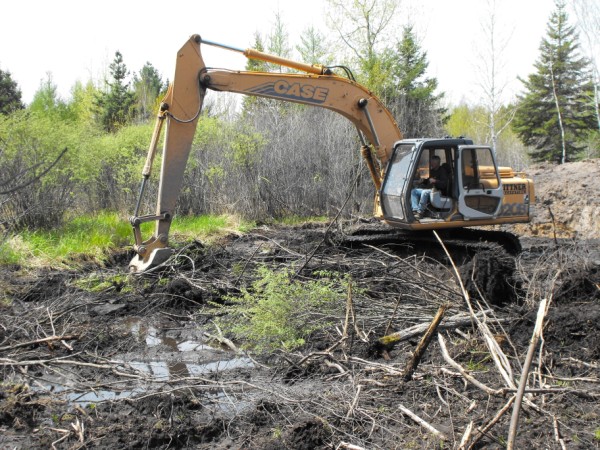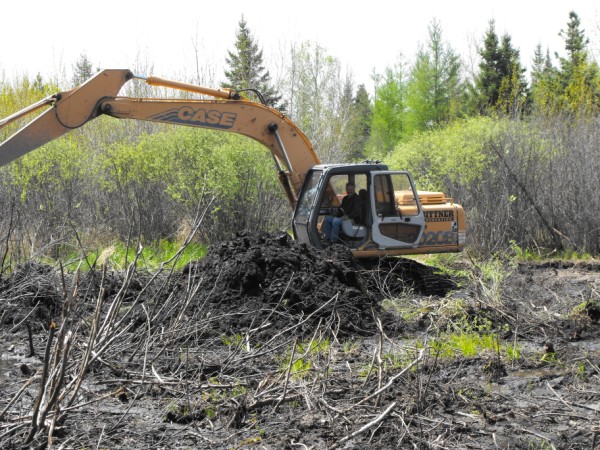 What a mess eh?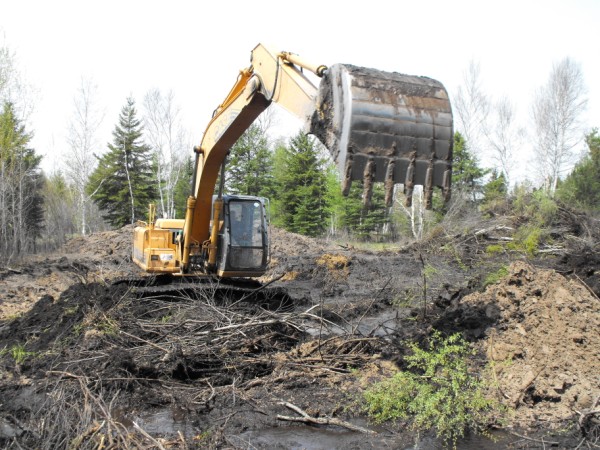 This is a Yooper's number 2 shovel..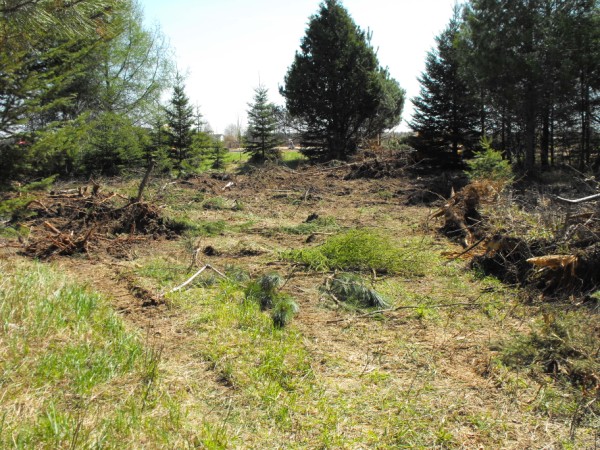 This will be the view out of the garage front door...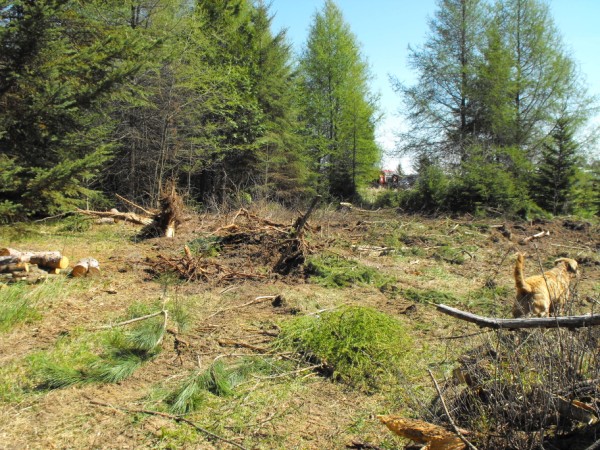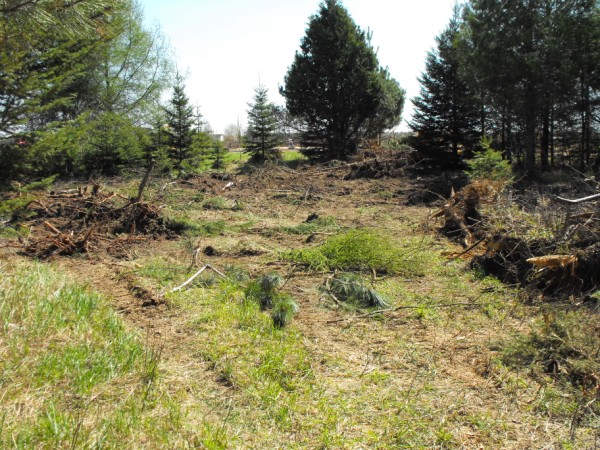 Actually, this is a good side by side that's why I put the photos like this..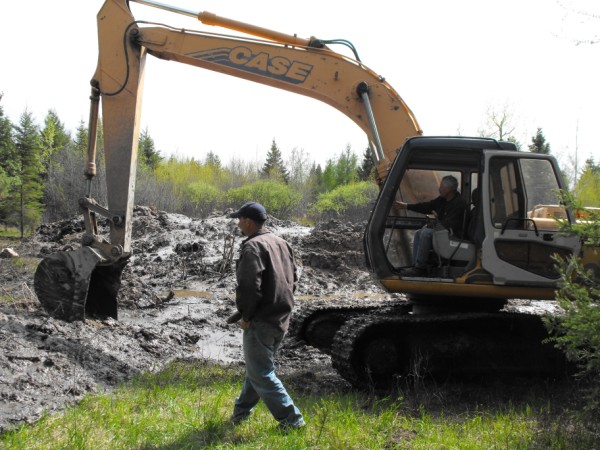 This was the end of the day... As you can see there is a lot of Soup now.. It just has to dry...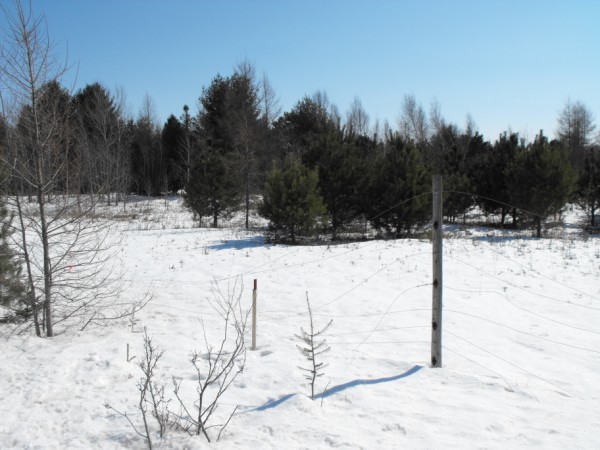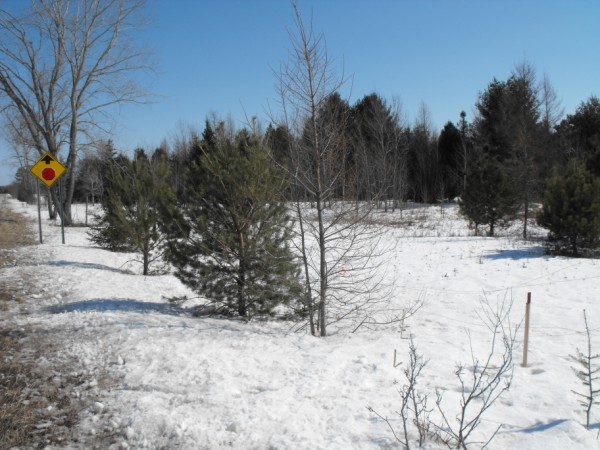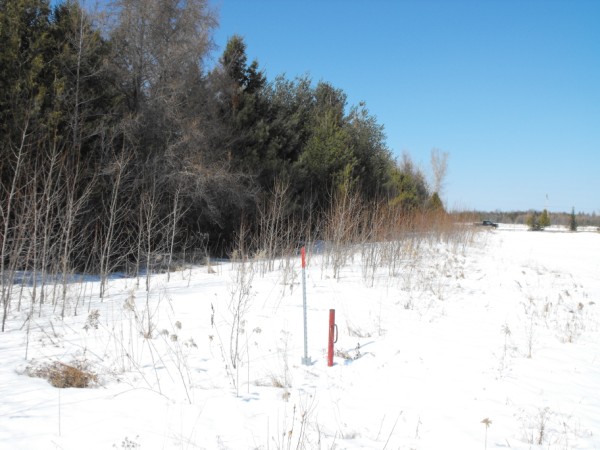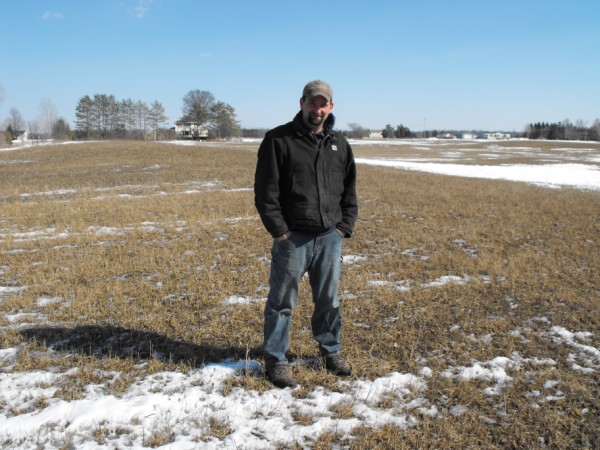 This land behind Jason is for the new Storage units..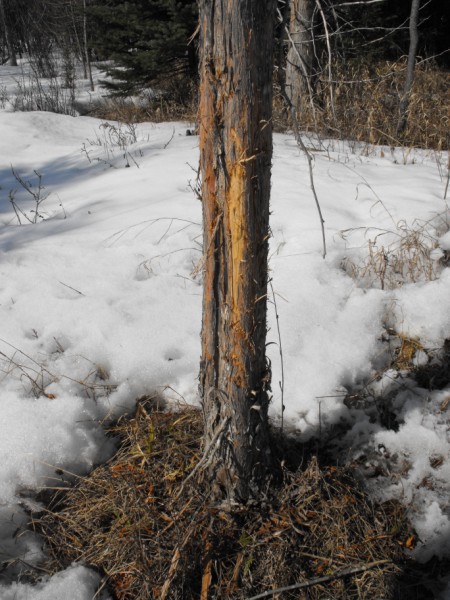 Buck Rub on the new land....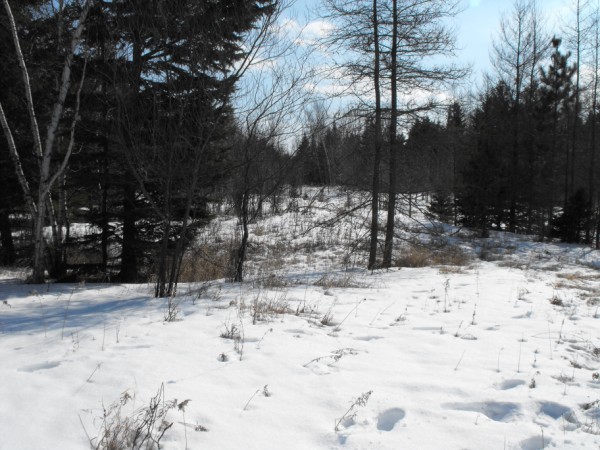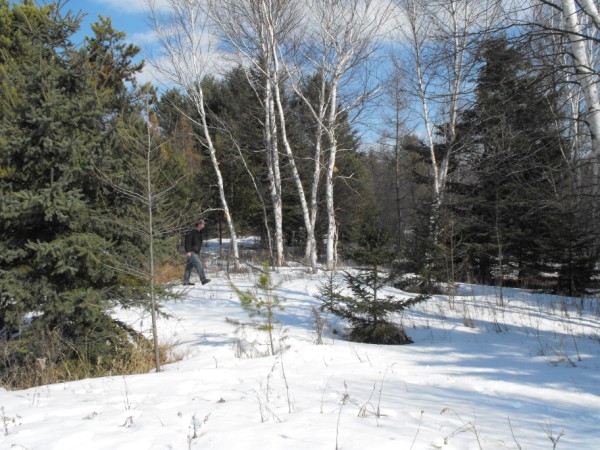 the land behind Jason is where the new place should be... ??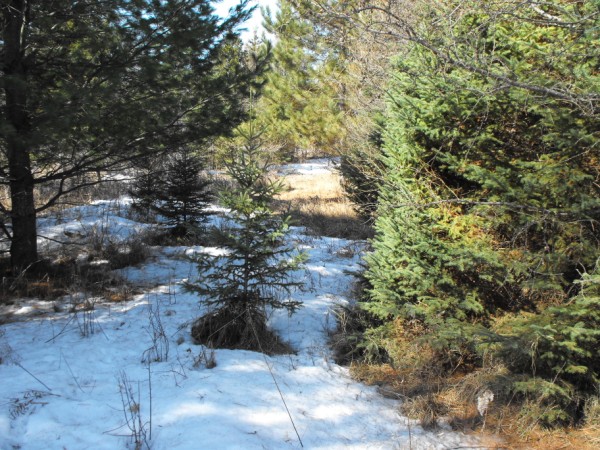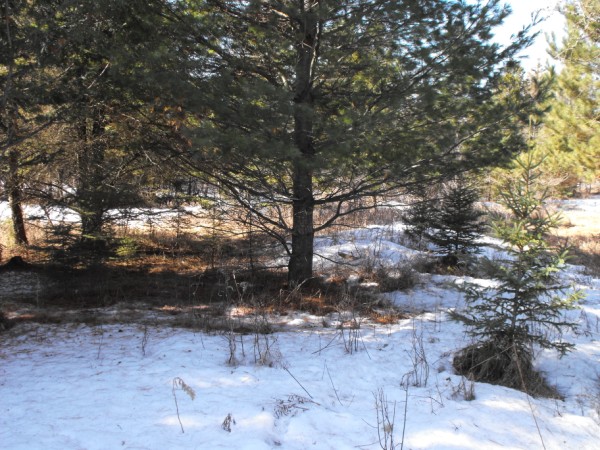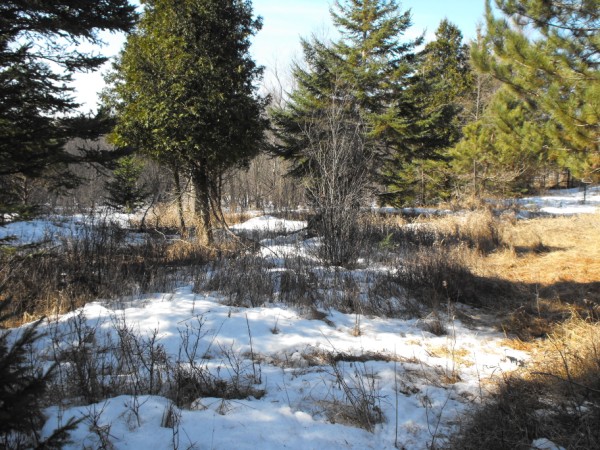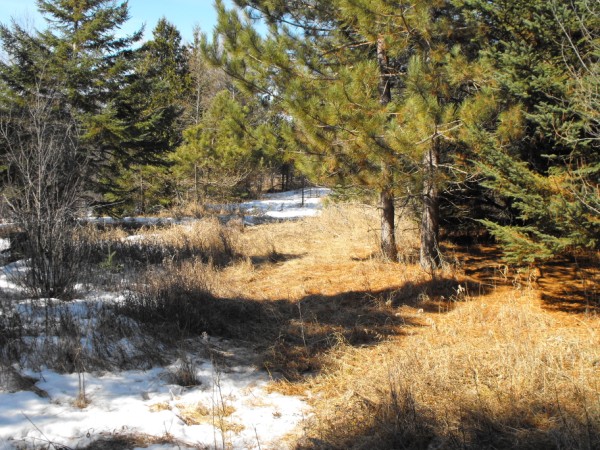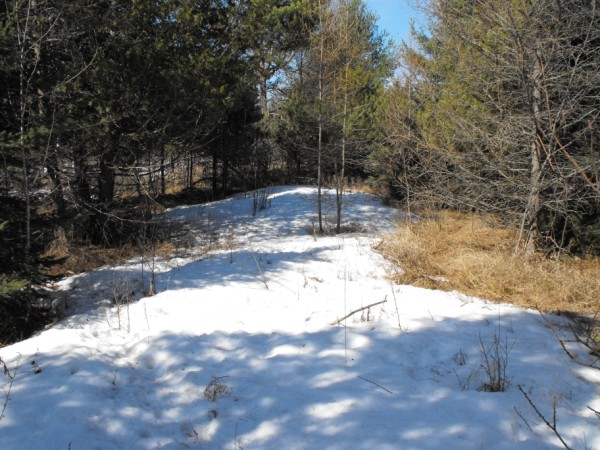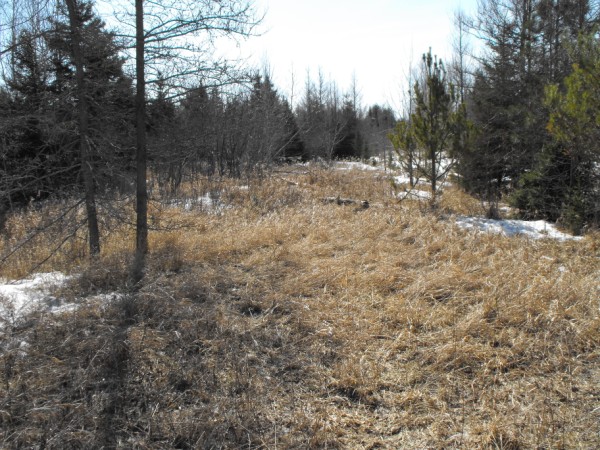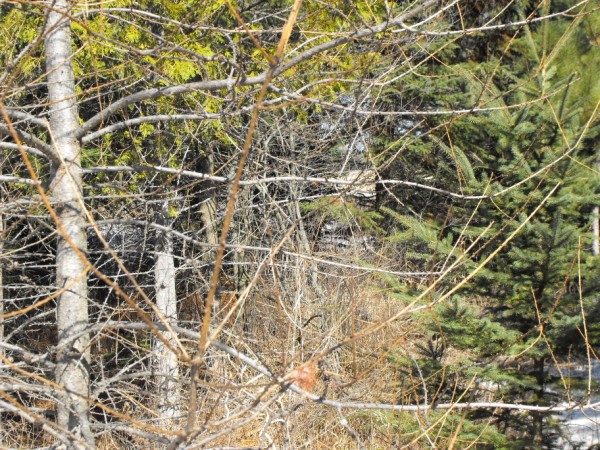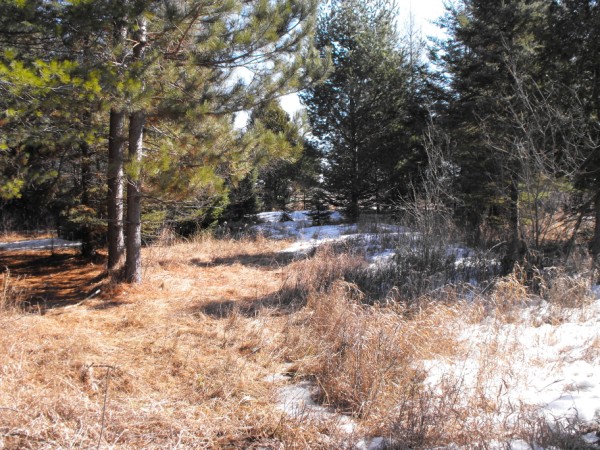 the home will be on the left as of now?? we shall see...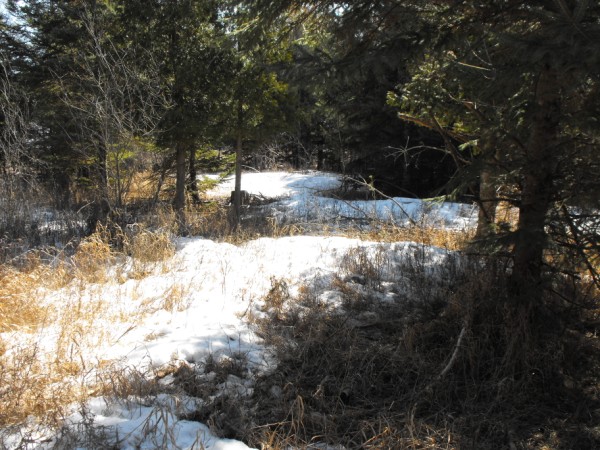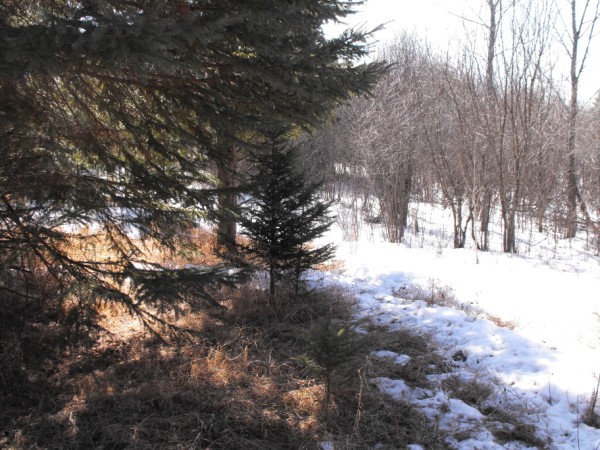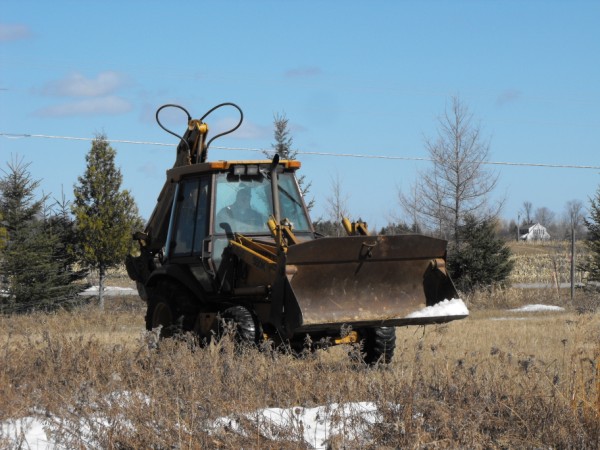 time to do the "Raw Land Test" for the septic system... It's Bittner...