Where is the Buck my brother Jeff shot? Hummmm
Jeff's buck should be in this spot!
Bobbi shot Jeff's buck as I understand it..
Now, to hear the "Rest of the Story"!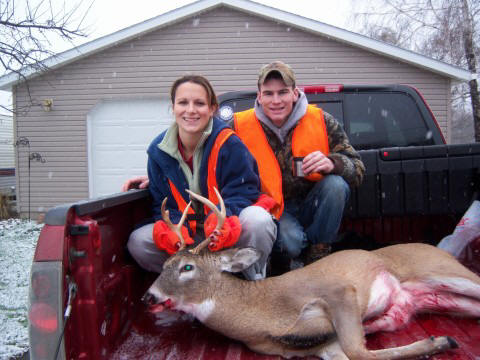 Then Sunday am I was out and I see this buck running toward Bryans blind AGAIN about 150 yards out... so I couldn't' let Bryan get him and all I saw was antlers. So I got him. When we got up to him Bryan noticed the arrow slice on his back - something had cut him and was deep/wide enough for it to scab but yet noticeably deep... So- that's the buck Jefferson shot at with the arrow that he lost the trail too... that deer eventually stopped bleeding. Pretty neat really. Good hunting both days. A lot of activity with bucks and doe everywhere!
What a Lucky crew.. Wait to they come to the UP....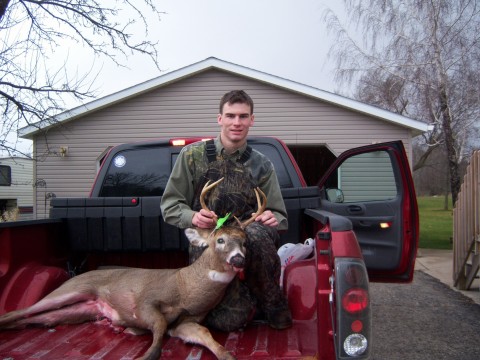 Bryan's buck walked out in front of me opening day. It was too dark for me to see any antlers. He stood broad side about 15 yards out for about 5 mins. and then walked up the hill... As he was walking I was watching him and daylight broke just enough for me to see his antlers and I was MAD! He was walking right to Bryan. He disappeared over the hill and I counted to 9 and Bryan shot him! I was so mad at first but I got over it. :)
SO Bryan got my first buck of the season a nice 6 point.
As you can see there was a water spout .. Jeff saw the water coming up off the water.. that's close and to close for me...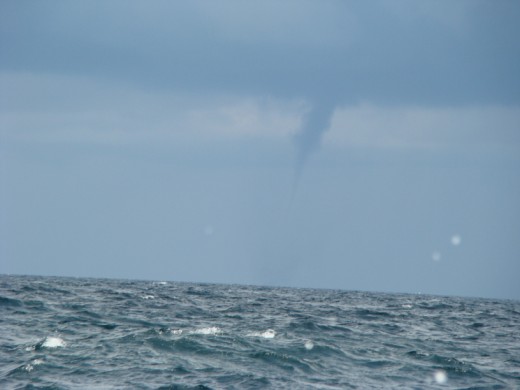 Jeff said his new motor is not ready, he broke it in on the way back home.. Wide open I guess...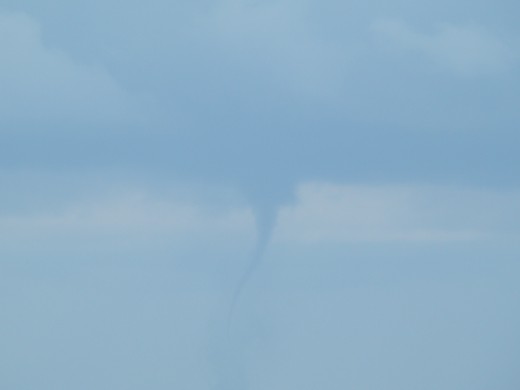 But, there was some fish to clean for sure.. It's been a good Year I see..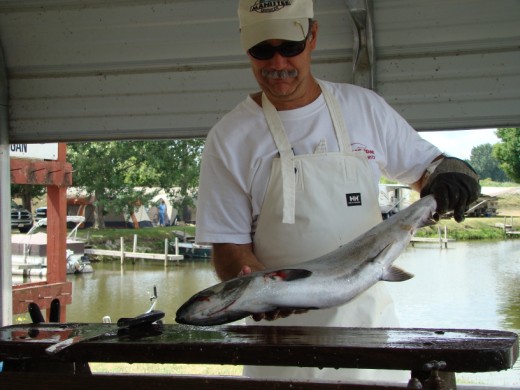 My Littlie brother is installing a new motor in his boat. Now you can tell fishing season is about here....
Nice job Jefferson..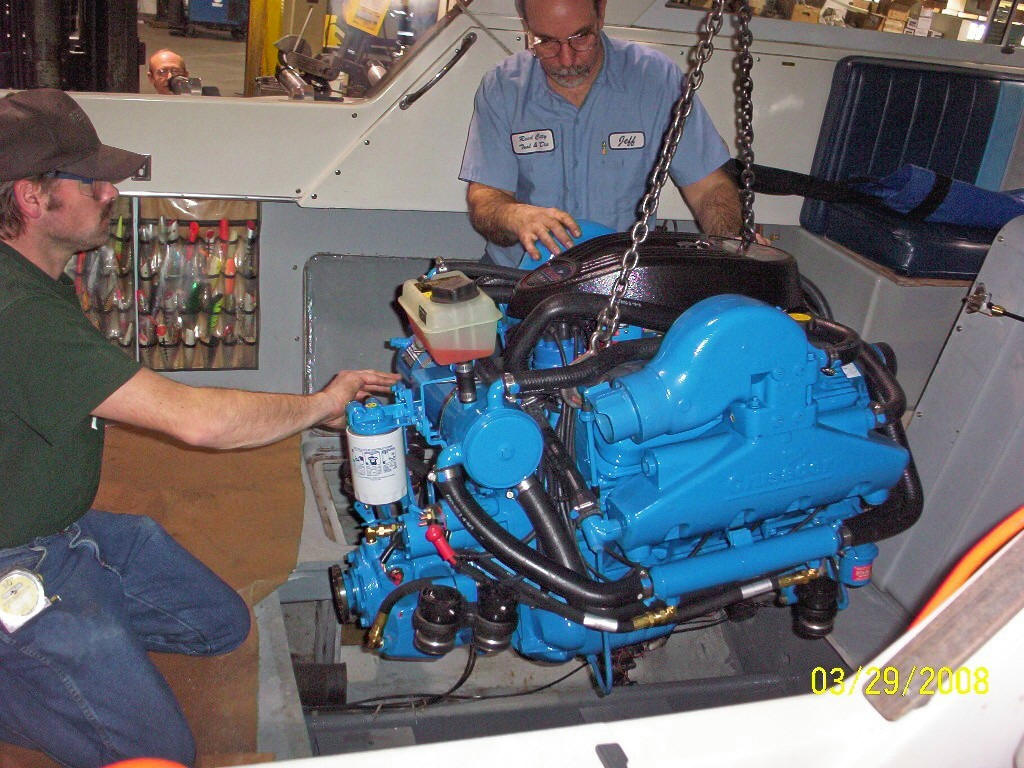 Yep, EZLivin....